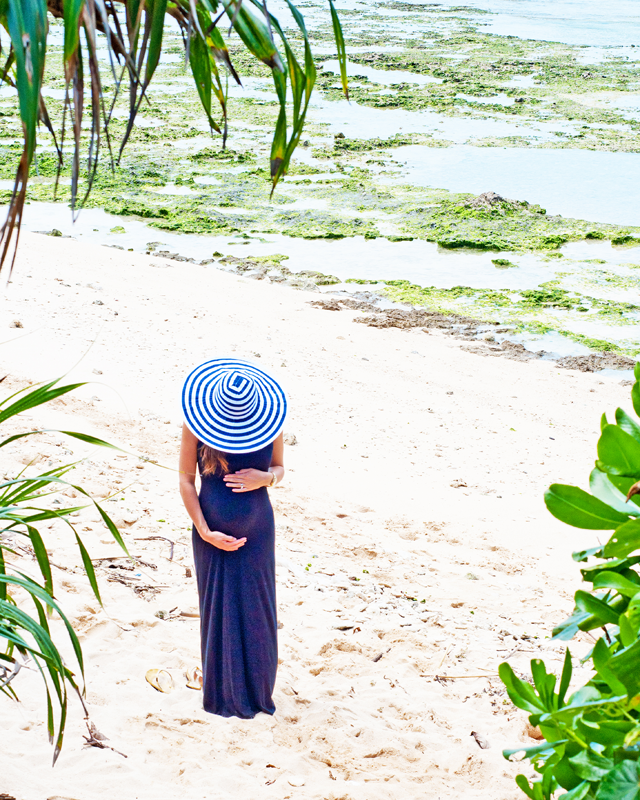 Soooo it seems I have a thing for maxi dresses and sun hats !
And for feeling our baby move, which makes my heart well up with thankfulness. I talk outloud to our baby more and more. Mental note to self: stop doing that in public… ha.
Last night I'd been quiet for a while, working on something, and hadn't felt him or her for a bit. Then I said hi sweetheart, and started talking away, and what do you know? I got a nice little nudge right where my hand was on my belly! Coincidence? Probably, but I like to think that our baby is saying, hi! I hear you and I love you too! My only update this week is that we are both growing bigger every day and enjoying the beautiful weather we've been having. I'm blogging from our couch this evening, in comfy shorts and Cam's sweatshirt, with the sliding doors all open, listening to the waves as the tide comes in. Thankful indeed. Happy Tuesday!