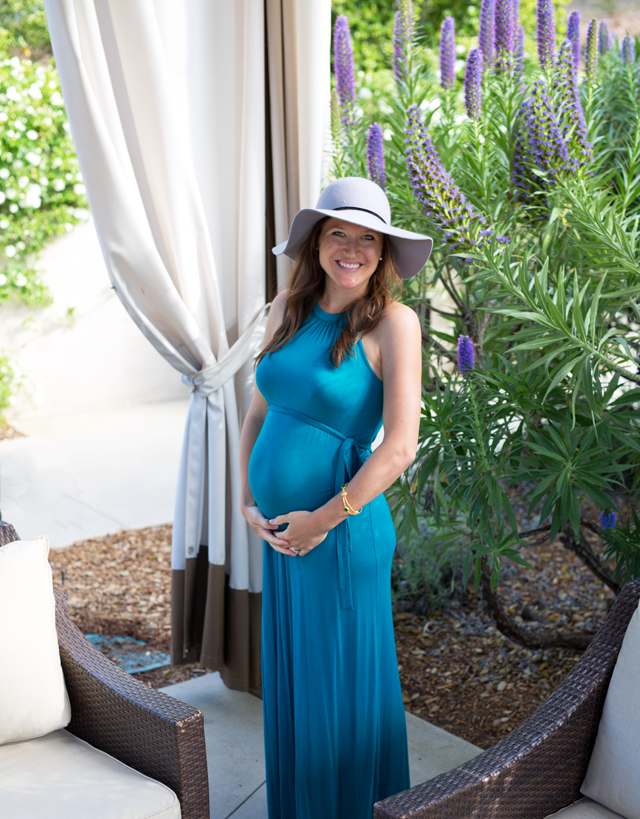 How Far Along: Right between 30 and 31 weeks! I'm so excited and thankful that we've made it into the 30's and are getting there. Just 6-7 more weeks until she's full term!
Baby's Size: According to my pregnancy app baby girl is about 16 inches long and weighs about 3 lbs or the size of a head of cabbage. A very cute head of cabbage.
Weight Gain: I was up to 20 total almost two weeks ago, so I'm sure I'll have added to that at my appointment tomorrow.
Cravings: You already know. Chocolate. Story of my life. And I love it.
Labor Signs: None thankfully, but Braxton Hicks have started here and there.
Placenta Previa Update: At my last appointment, my doctor just smiled and said we're growing a really healthy baby. Praise God. I can't do any type of exercise, including walking (when I'm up I stroll like I'm 100 years old!), or anything at all strenuous and have to keep my feet up for the majority of the day, which is not natural for me, but I am so thankful our girl is doing great and staying put, that I get to be home with my sweet boys and that apart from my placenta being so low it's blocking the birth canal, it looks healthy. Basically, I just have to be very careful and rest and do as little as possible. I keep reminding myself that those are luxurious doctor's orders for any mama! And Cam has been amazing with helping me obey them.
John Shea: He pats my belly often now, but I think for no other reason than it's getting huge 🙂 He still doesn't understand why I can't pick him up and run with him but he's been really sweet about it. I spend a lot of time during the day with him laying on the floor or the couch reading books with him, or while he's playing with his toys and have been spreading out a blanket on the back lawn while he runs wild in the yard. Cam and I are also savoring all of these days with just our little guy!
Sleep: I'm entering the big and uncomfortable stage so not as well anymore. But the craziest, most bizarre dreams every time I do! That part of pregnancy has rubbed off on my husband, too. Sometimes he'll text me his from school and we both fall over laughing.
Kicks: All day every day! She does most of her sleeping during the night and I am praying and hoping and dreaming that that will somehow transfer over once she's born 🙂
Belly Button In or Out: Out!
Maternity Clothes: Now that it's warmer here, I'm back to my old maxi dress ways. Most of them are from when I was pregnant with John Shea and not maternity, but Asos and Old Navy continue to be my favorites for comfy and cute dresses.

Pregnancy Symptoms: Just hormones and emotions. Lots of emotions!
Excited For: Finally seeing her sweet face and meeting her!! Seeing John Shea love on (I hope, ha!) his baby sister and become a big brother, getting to see Cam as a Daddy to a little girl! And the bottle of wine that's waiting for me.
Thank you for sharing in our excitement and most especially for those of you who have been praying for our girl and for us. I can't tell you how much we appreciate it!!