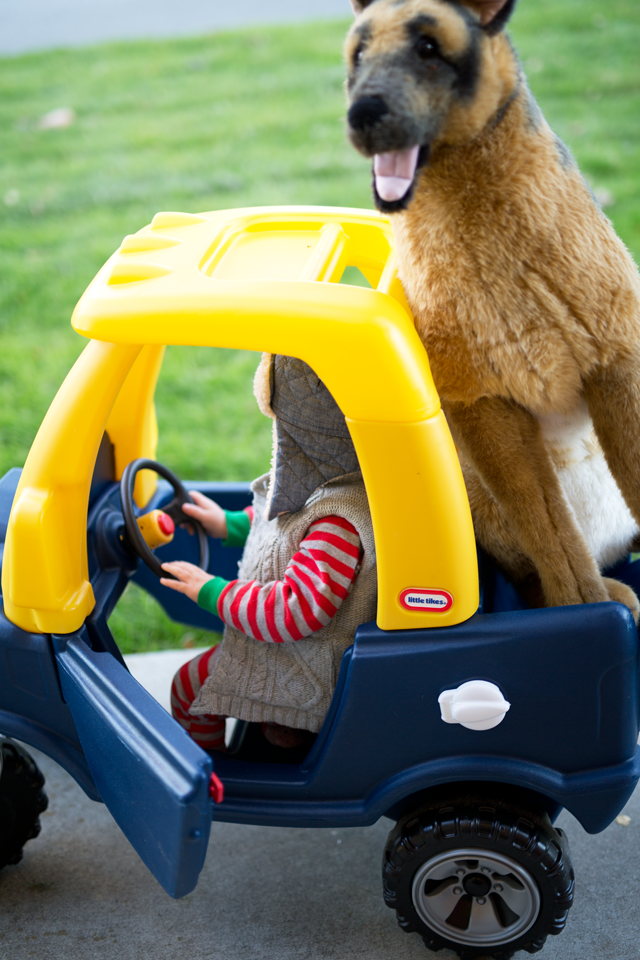 Cam and I are soaking up our sweet & wild John Shea, while he is still little, and while I can still give him my undivided attention the majority of the day before his baby sibling arrives. Does anyone else feel like the days and months are flying by right now?! And also before his true colors come out and the tantrum phase officially begins. He gave us a little preview last week for a day and oh, Lord, help us when that time comes, haha!
I took these photos a few weeks ago when it was still cold. This week he has been running out to his car in the glorious sunshine, barefoot in a diaper and hopping in before I can even get clothes on him. He makes me belly laugh so hard, so often. I've caught him multiple times this week when I've turned my back for just a few seconds to grab his shoes or something, pushing his little car all the way down the street, barefoot, or has somehow boosted himself into our SUV and is standing up on the front seat steering the wheel. My panic and shock of those few moments of not knowing where he is totally melts away once he starts cracking up when he sees the surprise on my face that he has accomplished these escape artist feats all on his own.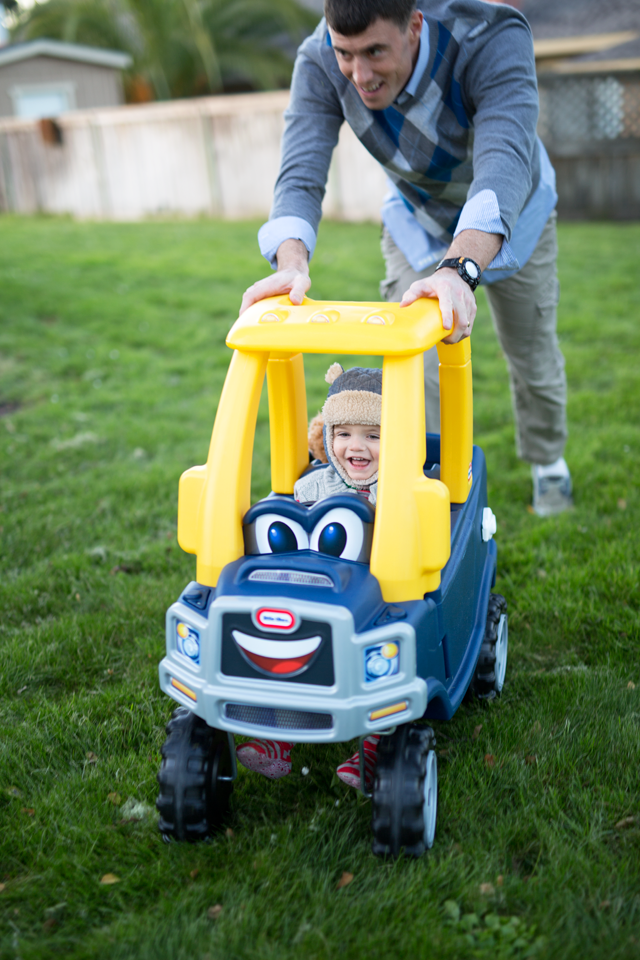 Something else I've been doing nearly every morning is walking him in his chariot along the beach and then letting him run wild and free in the sand. I love that he gets as giddy about the beach as I do, every single time we get there. Each morning he has bolted straight for the ocean (the Pacific is freeeeezing right now) and jumped in, shoes, clothes and all and refuses to get out until I pull him away to strip him down and wrap him in a blanket.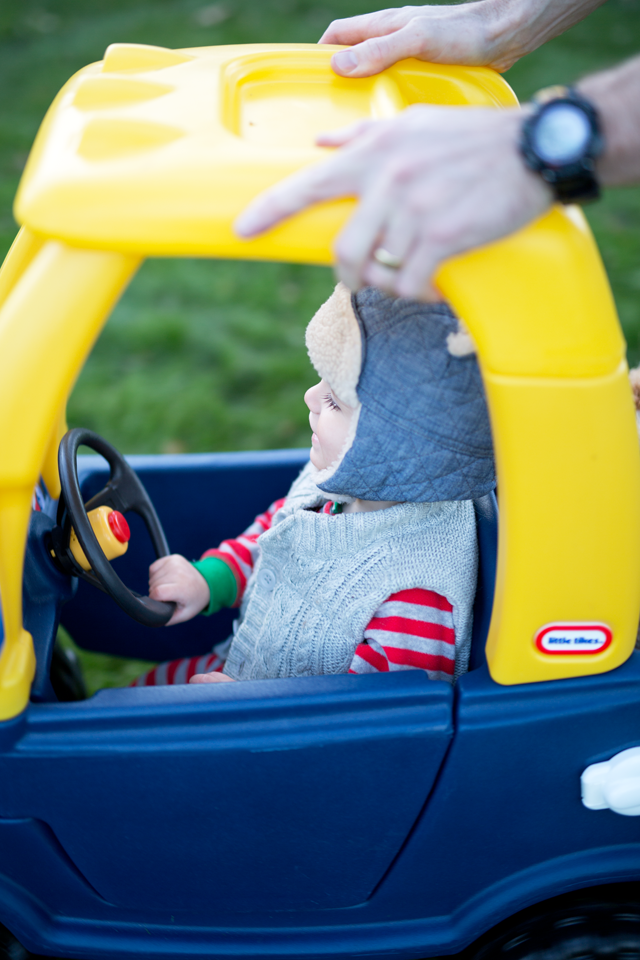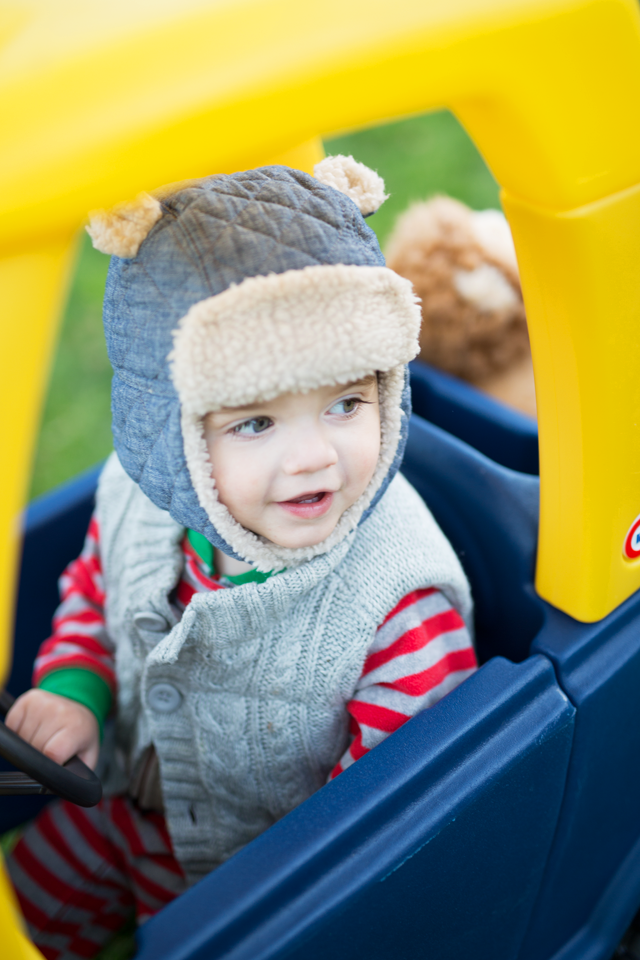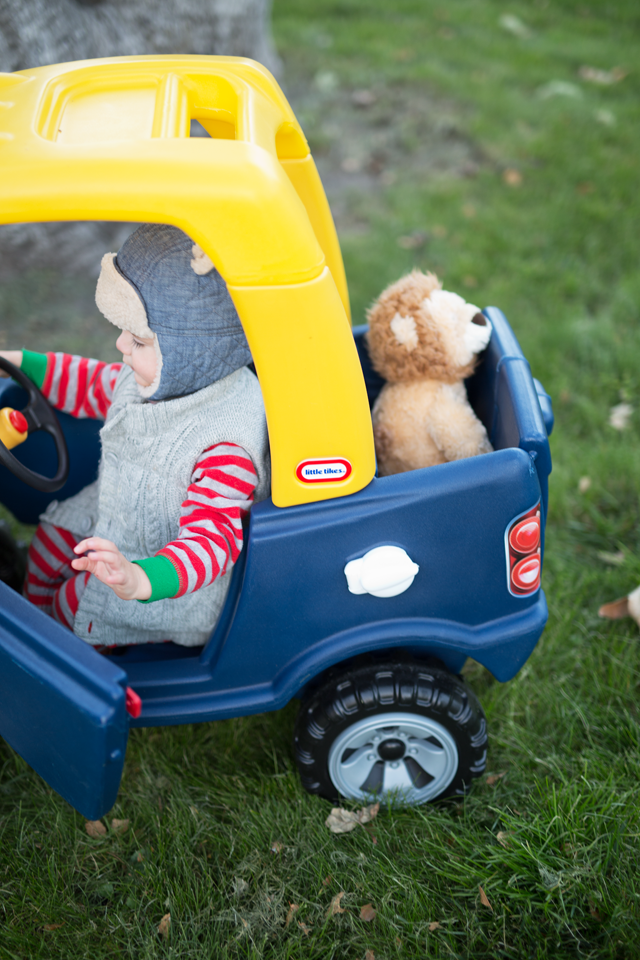 Always with a stuffed animal friend riding along.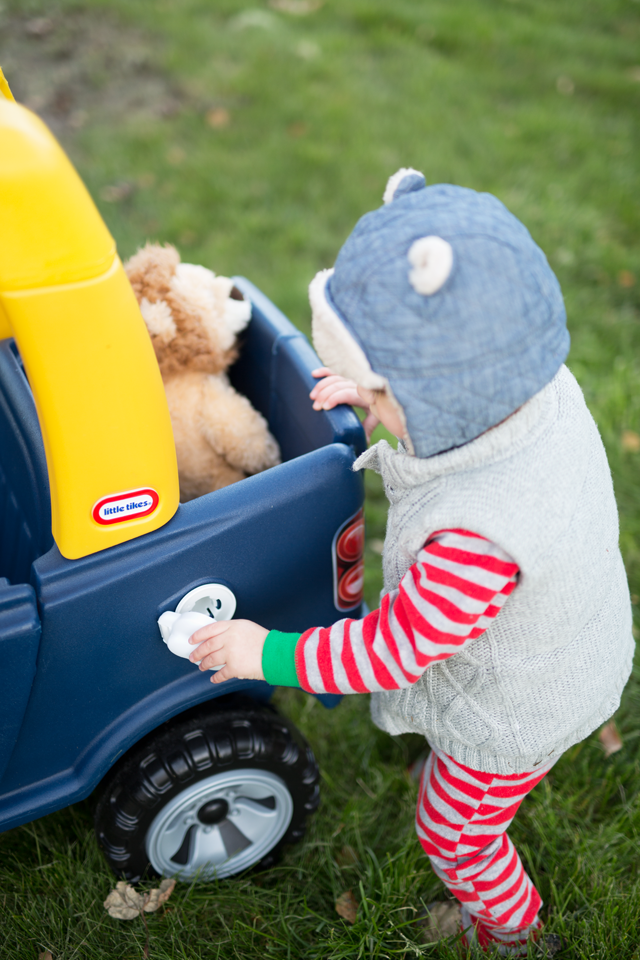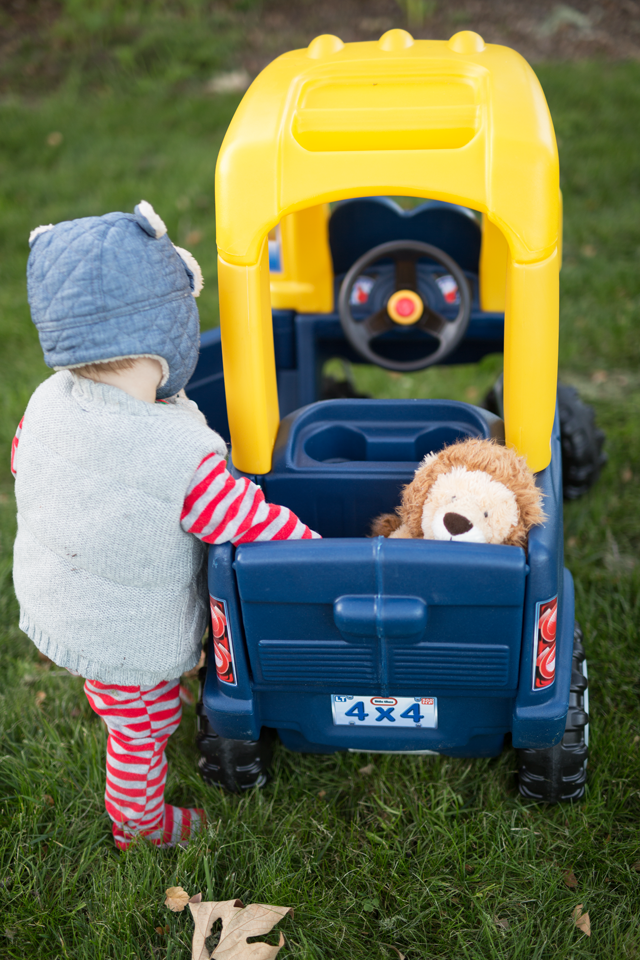 The days and months really are going fast now and we are so thankful, maybe more than ever, to get to be this little boy's parents. It is so much fun.