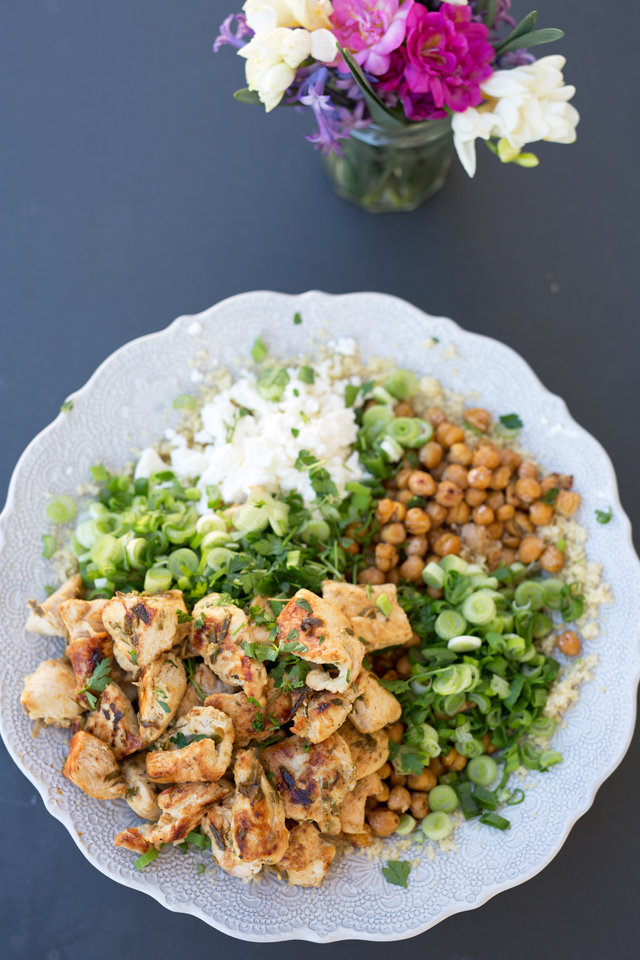 It's almost Easter week (YAY!). It's the biggest celebration of the year in Croatia with all kinds of traditions and specific foods. Throughout the country, there's no time more important for spring onions: you will find them in all kinds of spring dishes but more than anywhere else? Tucked inside a basket on Easter morning that gets taken to church to be blessed. The tradition also includes a piece of ham, bread and hard boiled eggs. I remember watching all of our neighbors on Easter morning last year walk to church with baskets of food, wondering what on earth they were doing! Spring onions are wonderful in a traditional wild asparagus fritaja, but today I used them in this simple dish loaded with mediterranean flavors.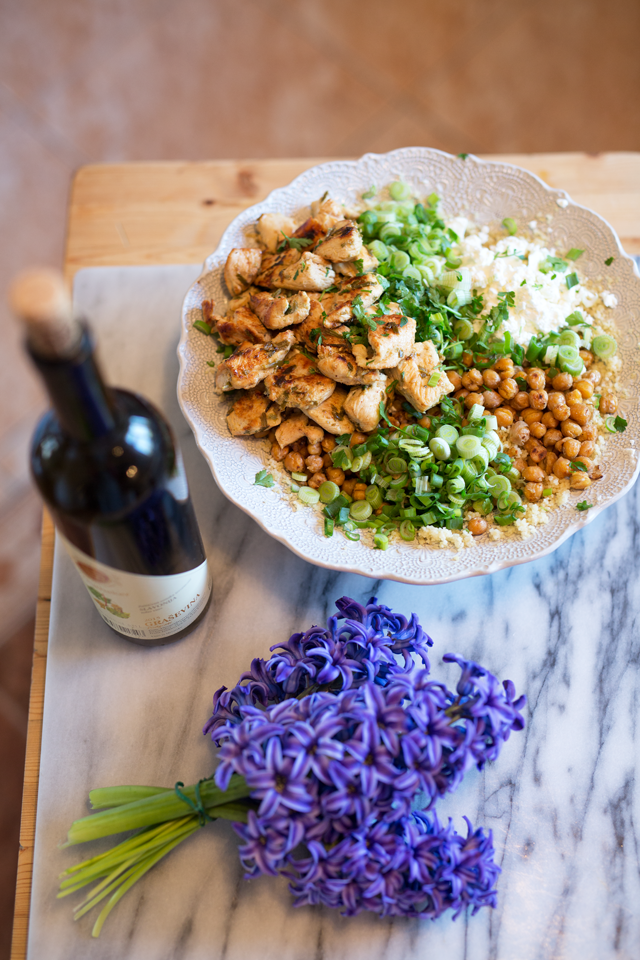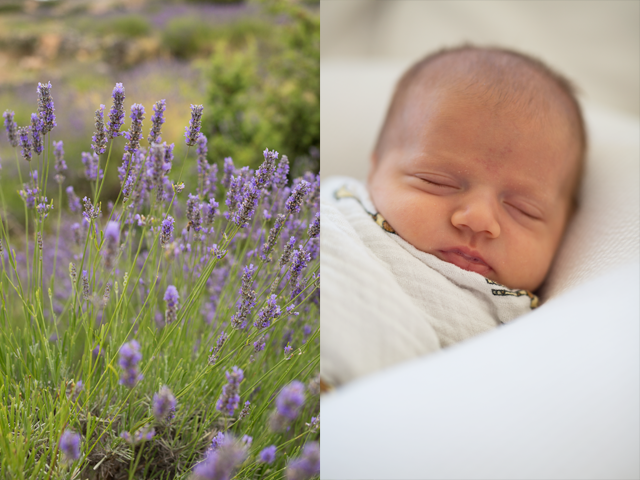 If you have an onion that starts sprouting, did you know that you can plant it, leave it be (we almost always forget to water ours!) and soon you will have a plethora of green onions? Just when I thought our onions needed to be thrown out, my husband showed me their potential. Now we have a garden of mladi luk ("young onions" in Croatian) in our garage windowsill.
Our rosemary and lavender are also growing back, so I threw a bunch of rosemary leaves into the mortar & pestle along with sea salt and juice from two lemons for a very fresh (and fragrant!) marinade. I used what we had on hand for this, so feel free to do the same and make it your own!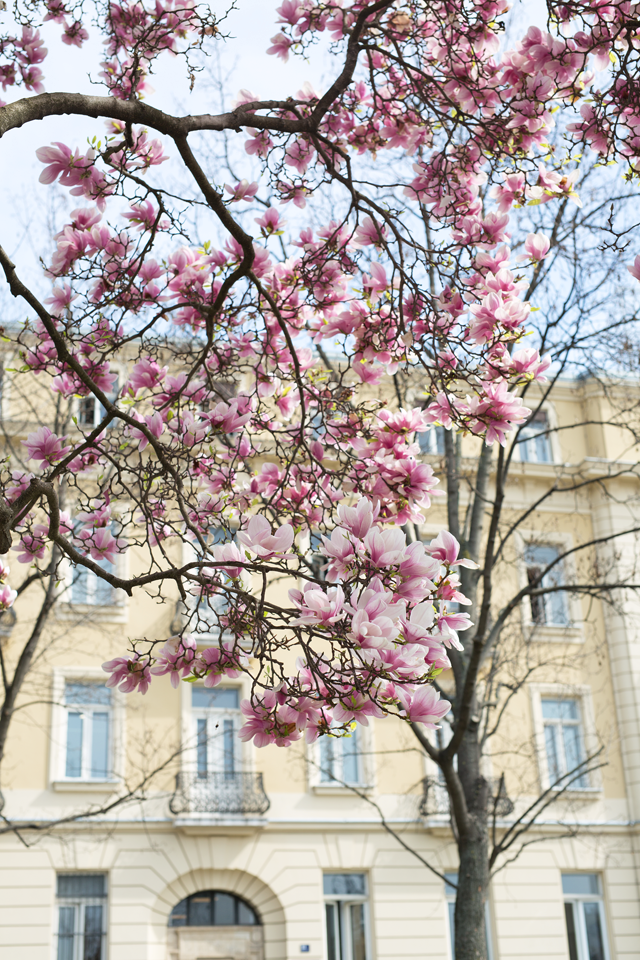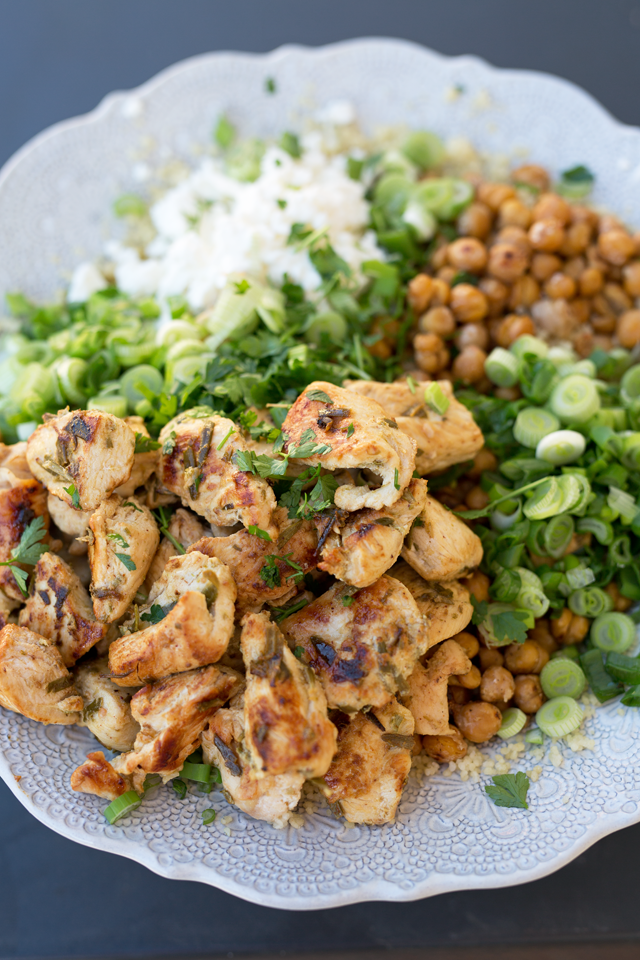 Simple Springtime Mediterranean Cous Cous
(serves 4 with leftovers)
1-2 lbs chicken, rinsed and cut in pieces
6 sprigs fresh rosemary, leaves only
3 cloves garlic, peeled
2 lemons
sea salt
extra virgin olive oil
250g (about 2 C) cous cous
1 block fresh feta (in brine)
1 can chick peas, rinsed
1 large handful green onions, chopped
handful of fresh parsley
white wine vinegar
Don't worry about exact measurements, just taste as you go! Mash up the rosemary leaves and garlic cloves with a mortar and pestle (or food processor), adding in some sea salt, juice from two lemons and a couple good glugs of olive oil. Fresh parsley or coriander would also be a great addition. Put the chicken in a large bowl with a cover or in a large freezer bag. Toss to coat. Like any good marinated meat, it's best to marinate overnight or at least for 3-6 hours if possible!
Prepare the cous cous according to its directions. I like to add in some salt and drizzle of olive oil for taste. Over medium high heat, pour the chicken and marinade into the saute pan (you may need to do this in two batches depending on how much you used) and sear the chicken on both sides. If the chicken is thin and cut in small pieces, this will happen quickly so be careful not to overcook it. Pour the chicken and liquid on one side of the cous cous in a large serving dish. Return the pan to the heat and pour in the chick peas. It's best to use a non-stick pan. Cook until the chick peas begin to brown and crunch up on the outside then add them to the cous cous. Break up some feta and add in the chopped green onions and torn parsley. I drizzled the whole dish with a sweet white wine vinegar, but you could also squeeze lemon juice over the top or even drizzle with a good balsamic vinegar… Taste and season as you like! If it tastes a little dry, you could toss together a nice citrus marinade to pour over it. Combine lemon juice, olive oil, garlic and honey, taste and adjust. Serve with a chilled white wine. It was even better the next day for lunch!