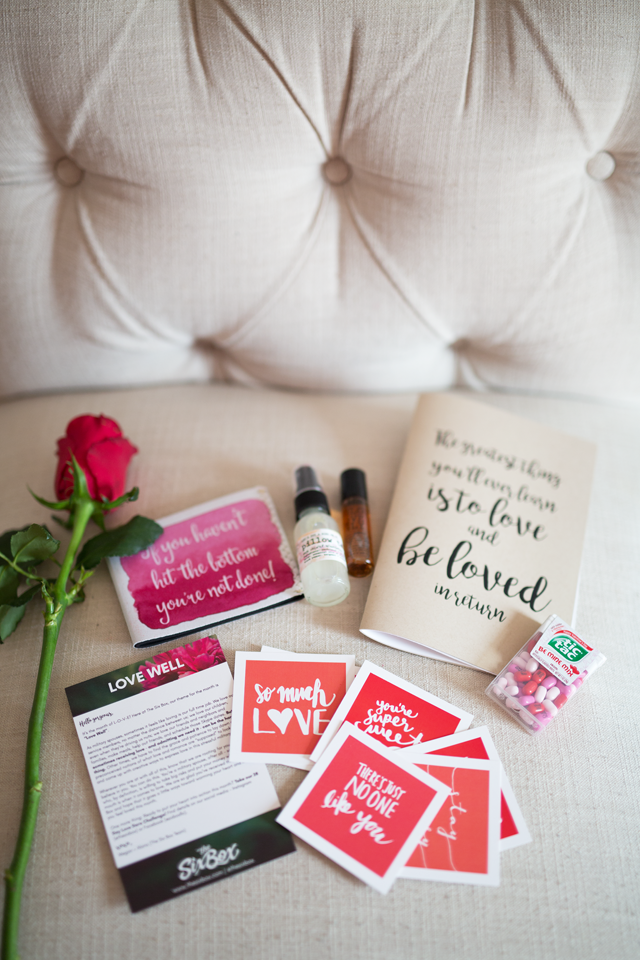 It's amazing what Megan and Alana are doing with The Six Box — they started this business to love, support and uplift military spouses, especially while their husbands are deployed. I love their idea and heart behind it and I can confidently say after being sent a box to review that whether it's received once or monthly, it's bringing joy to so many women! Each month, Megan and Alana thoughtfully curate six different fun and encouraging items.
They sent me the February box with the theme, "Love Well," and out of everything in it my favorite has to be the ice cream pint hugger! It makes me laugh outloud whenever I open the freezer.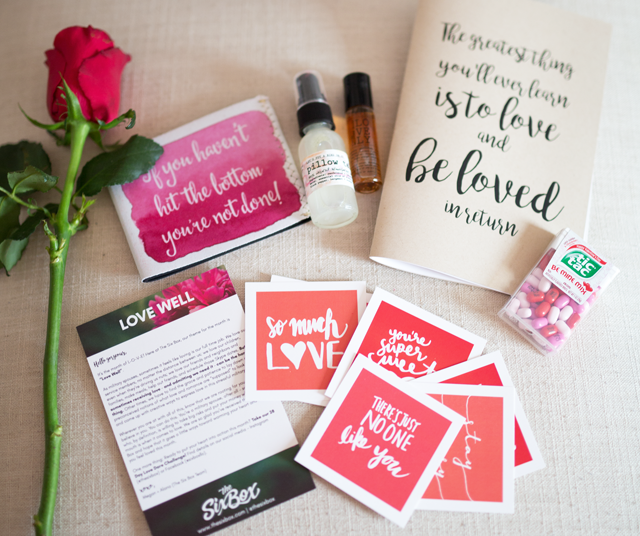 Also in this box…
PILLOW TALK NATURAL LINEN SPRAY: Made with sandalwood + lavender floral water, essential oils of ylang-ylang, black pepper, bergamot + orange. This sultry bedding spray is from the quirky and fun California-based brand Let's Put a Bird On It.


LOVELY TINTED ROLL-ON LIP GLOSS: Lovely barely there light pink tint. Created with an oil infusion of beet root and alkanet made with meadowfoam, jojoba, apricot kernel, coconut + castor oils, shea butter, vitamin E, blood orange essential oil.


FEBRUARY 2017 JOURNAL
TIC TAC BE MINE MIX


GALENTINE'S DAY CARDS: A set of exclusive, custom-designed valentines just for your girlfriends who know you best.



If you have a girlfriend with a husband deployed or away training, or just in need of some love, consider brightening her day with a Six Box!