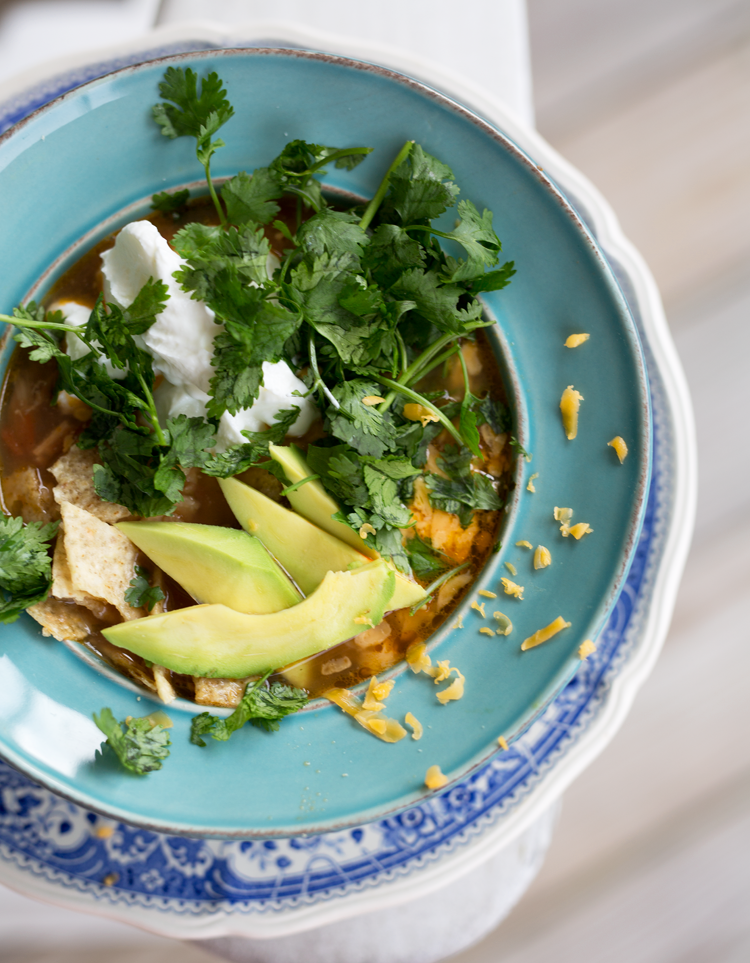 I'm missing my Zagreb markets– everything from the amazing produce to the families I bought from on an almost-daily basis to walking past all the tables in Britanac or Dolac to inspire ideas for dinner. But as my husband wisely reminds me: each place we get stationed is always going to be different and unique from the one before. You won't find the same surroundings or people or culture, and that's a great thing, if you allow it to be. Take each one for what it is. Good words for all of us military families and those who move all over the world often!
One of the ways I am enjoying the food here in Eastern/Coastal North Carolina is planning out our kitchen garden, local seafood (more on that in an upcoming post!) and taking advantage of some of the things I searched high and low for in Zagreb but could never find: fresh cilantro, ripe avocados, sharp cheddar and really good tortilla chips. Hello, chicken tortilla soup!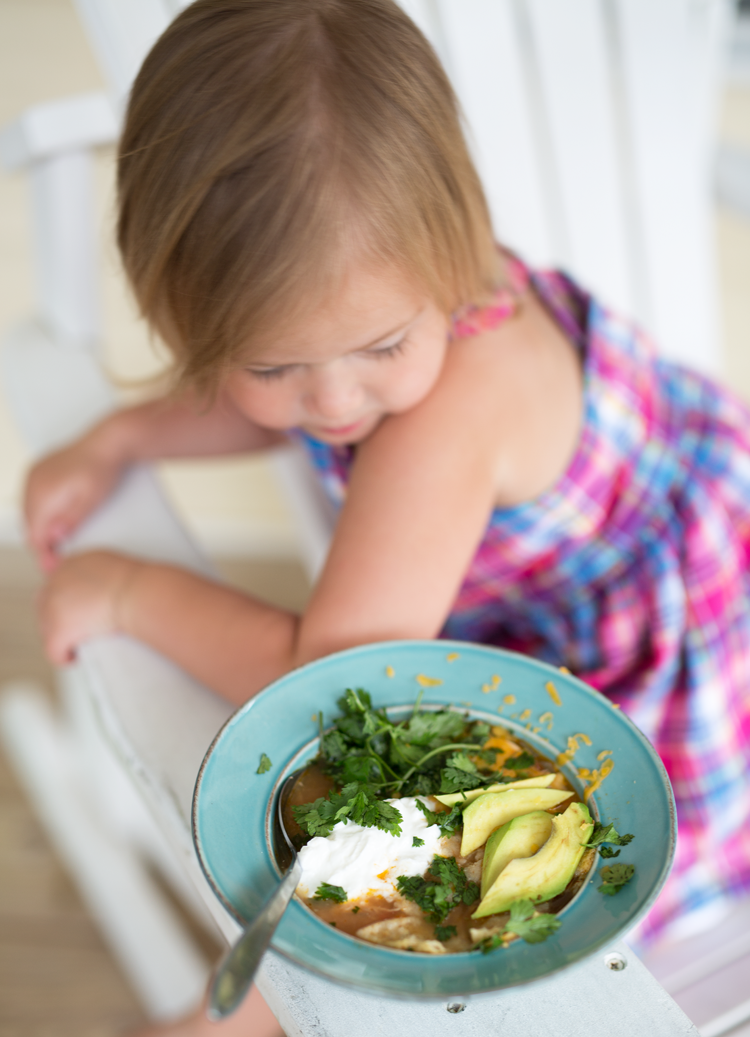 That's a big dollop of greek yogurt on top! The tanginess is similar to sour cream, but is even thicker and adds an amazing texture when stirred in while also cooling down the spiciness if it's too hot for your taste. I hope you enjoy this yummy soup and have a great start to the week!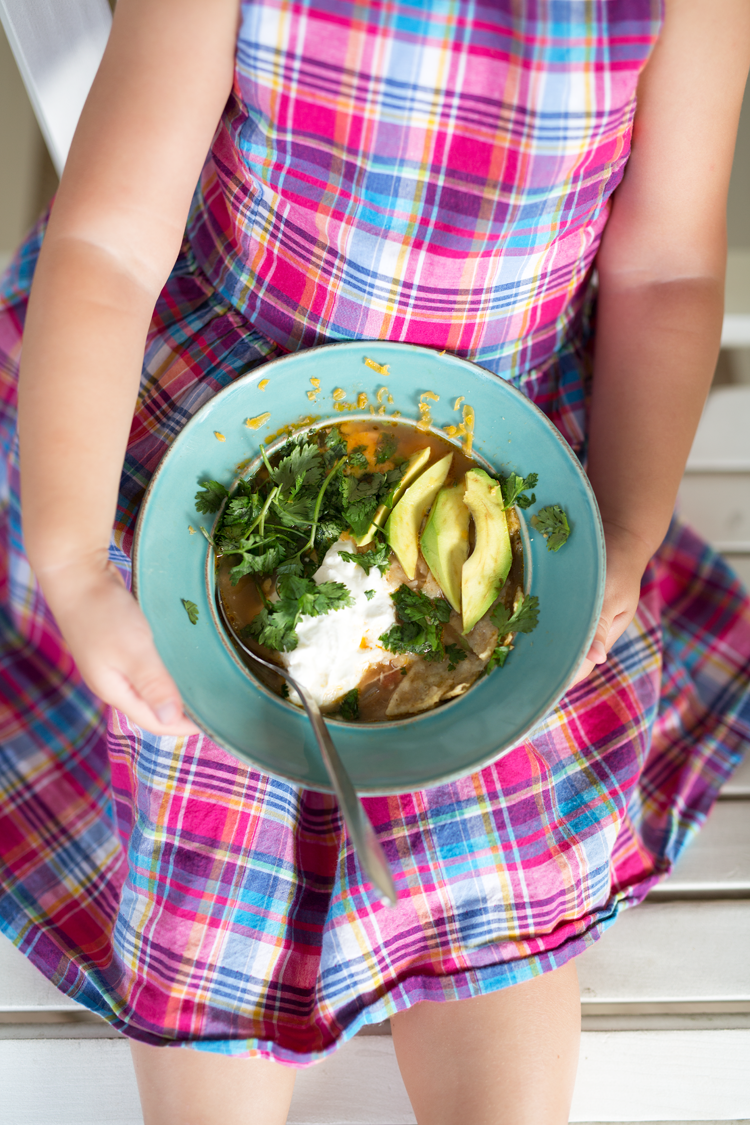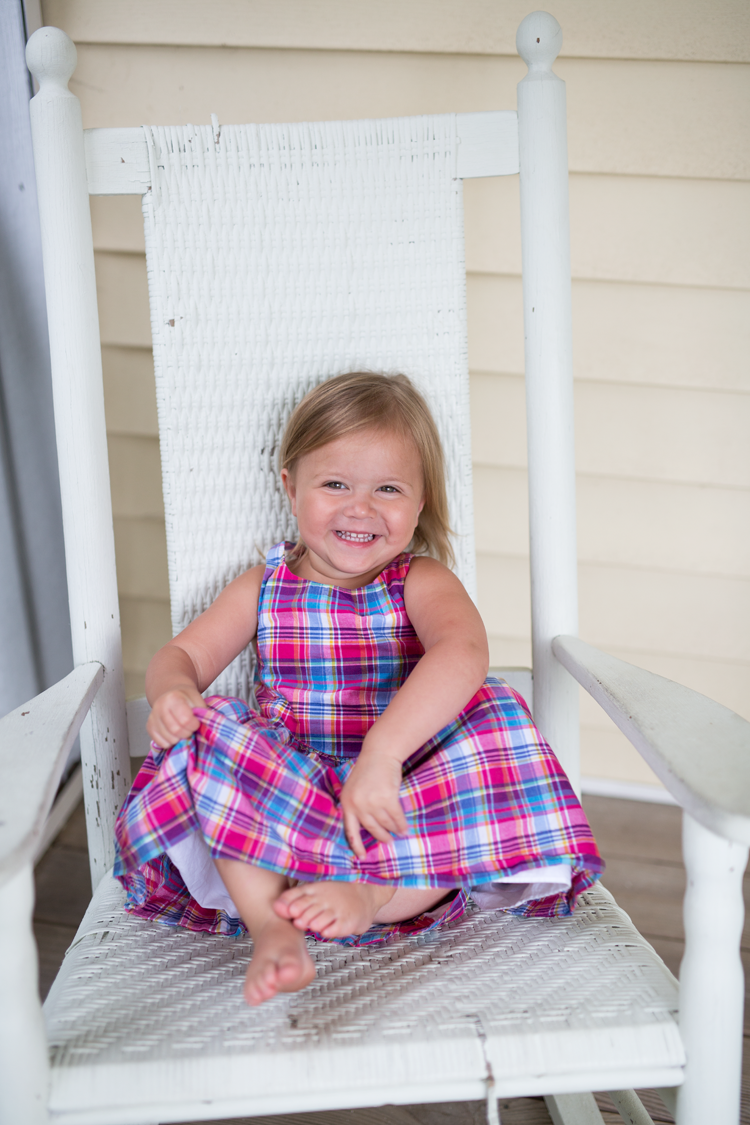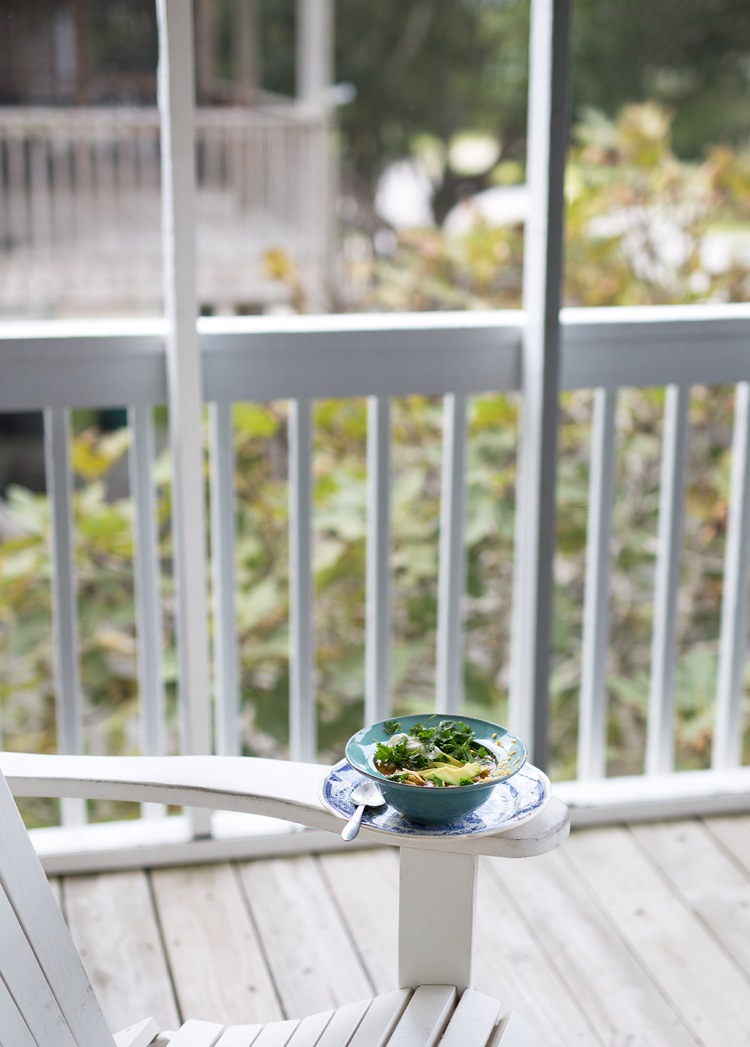 Chicken Tortilla Soup
An easy and delicious soup to kick off Fall!
Ingredients
2

TBS

olive oil

1

yellow onion, chopped

1

red onion, chopped

1

green bell pepper, chopped

1

tsp

fresh ginger root, pressed

4

cloves

fresh garlic, pressed

(not canned!!)

1

small chili pepper, chopped

(optional for more spice!)

2

cans

petite diced tomatoes

1

can

black beans, rinsed & drained

2

quarts (2 liters or 1892 ml)

chicken stock

1

tsp

ground cumin

1/2

tsp

ground chili pepper

(optional for more spice!)

1

rotisserie chicken, shredded

1

lime

1

large bunch fresh cilantro

sharp cheddar cheese, grated

1

C (8 oz)

plain greek yogurt (full fat)

1

avocado, sliced

tortilla chips (or fresh tortillas cut in strips and baked)

fine sea salt
Instructions
Pour the two tablespoons of olive oil into a medium to large stockpot, over medium high heat. Add yellow and red onions, stirring into the olive oil. Generously season with fine sea salt and let saute until the onions become translucent, about 2-3 minutes. Stir in the bell pepper and saute another 2 minutes.

Add in the pressed garlic, ginger (it adds an extra depth of flavor and spice!) and chili pepper. Stir to combine with the other vegetables and let saute until it becomes fragrant - about a minute. Pour in the canned tomatoes with the juice and the rinsed/drained black beans. Stir to let the flavors combine for a minute or so and then pour in the chicken stock along with the spices. Stir and bring to a boil. Once it's boiling, turn down to a simmer. Add in the shredded chicken and squeeze in juice from one lime. Allow the soup to simmer for at least 1-2 hours if possible.

I like to use real chicken broth, which is not low in sodium so I don't usually add much salt. Taste the soup and add as much salt as you like or as needed to bring out the flavor. Ladle into bowls and top with avocado slices, a nice big handful of fresh cilantro (the more the better!), a generous dollop of greek yogurt, grated sharp cheddar and break in some tortilla chips. It's also delicious to cut fresh tortillas into strips and bake them in place of the chips if you want to switch things up!

This is so, so good with an ice cold beer. Enjoy!!
Recipe Notes
This should make enough for two meals for four people. It's even better the second night!
Canned garlic is more convenient but it doesn't have half the taste of freshly pressed garlic. It's worth the extra minute to press it, I promise!!