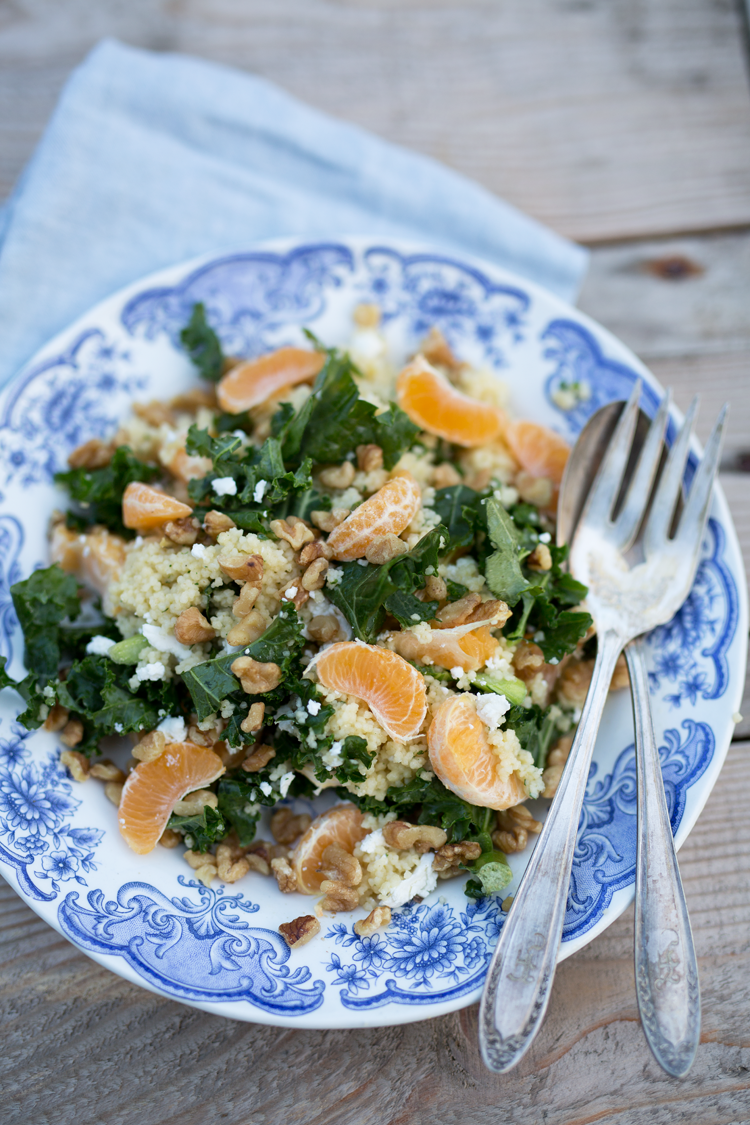 This is a meal that I make regularly for our family. It could not be easier and is a colorful, delicious dish that works for any night of the week. The Dijon Apricot Chicken Thighs recipe comes from The Yellow Table, which our friend Sondra made for us right after Georgia was born. My kids literally licked their plates afterwards, and I've been making it ever since! So, Sondra, you are the inspiration for this post!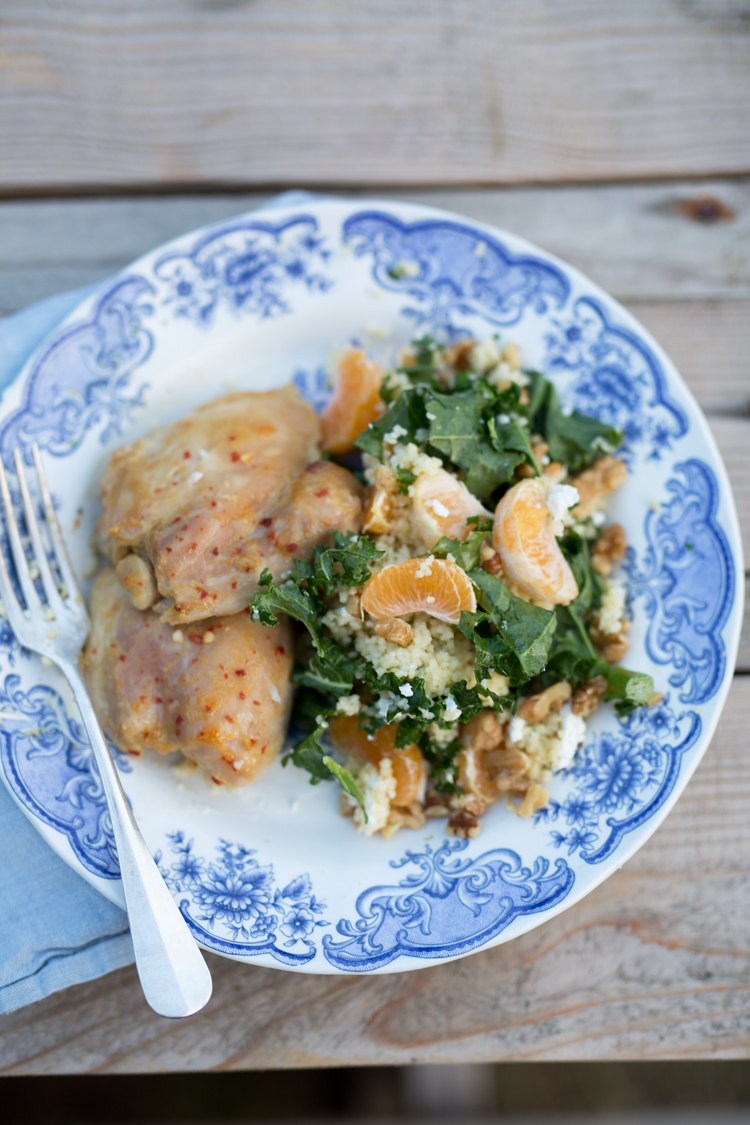 Whenever we have cous cous, I like to add in whatever we have on hand and in about five minutes it transforms into a hearty salad. I've been making this version lately, with goat cheese, avocado, chopped kale, walnuts, tangerines or oranges and a drizzle of lemon. Pomegranate seeds and juice would also be awesome in this, but just use what you have!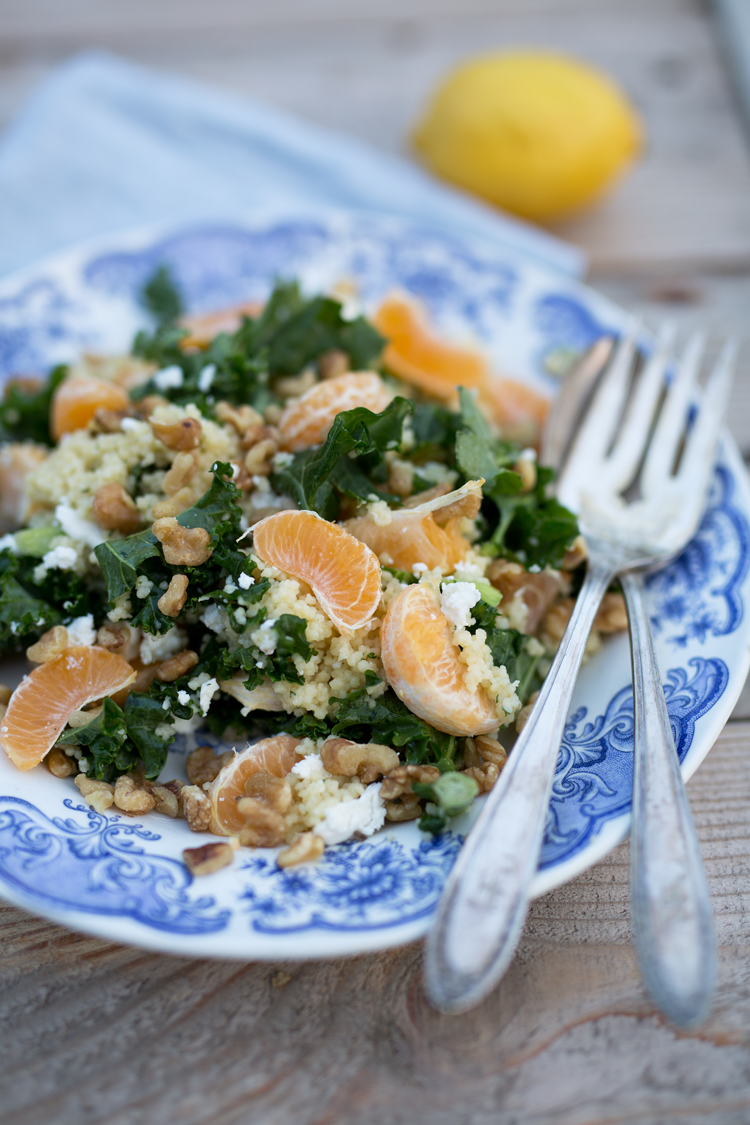 I set aside plain cous cous for our toddlers (Georgia eats everything!) and separate the tangerines, avocados and nuts for them.
Citrus, Kale & Goat Cheese Cous Cous Salad
Easy, quick, colorful side dish or meal on it's own
Ingredients
1

box

cous cous (I like the roasted garlic kind!)

2

TBS

extra virgin olive oil

1 1/4

C

water

3

oz

creamy goat cheese

3-4

handfuls

kale, roughly chopped

3

tangerines, peeled and broken into slices

1/4

C

chopped walnuts

1

ripe avocado, sliced

1/2

lemon
Instructions
Bring the water, spice pack, and olive oil to a boil in a small pot. Add the couscous, stir, cover and remove from the heat. Let sit for 5 minutes, then fluff with a fork.

Toss the cous cous with the goat cheese, kale, tangerines, chopped walnuts and anything else you may have on hand like arugula, pomegranate seeds/juice, fresh herbs, a dollop of greek yogurt. Top the cous cous with the avocado slices. Squeeze half a lemon over the top for a little bit of tang. Enjoy!