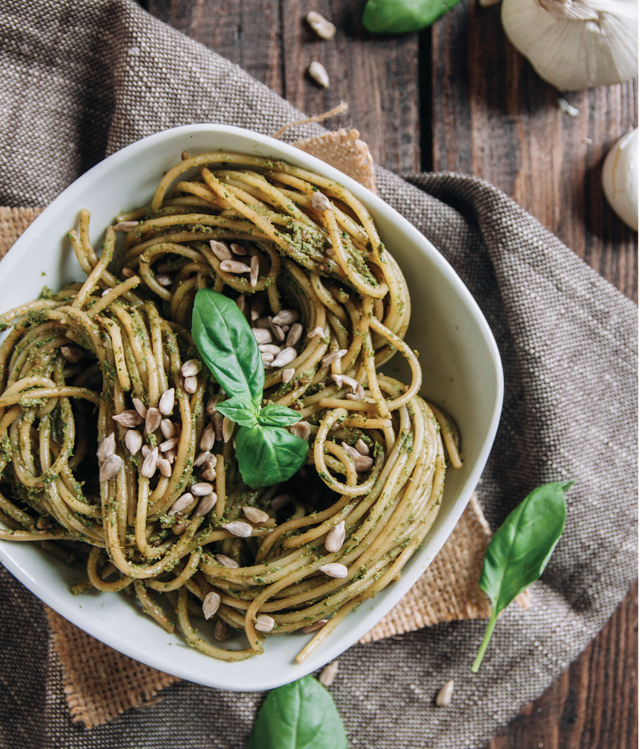 Today I have the honor to share two recipes from my friend Maddie's new cookbook! Mads and I grew up like sisters, our childhood homes just a few blocks from each other. We even shared our closets all through junior high and high school. And now I'm so proud of her for all of the hard work she's put into her book, The Anti Inflammatory Diet Cookbook: No Hassle 30-Minute Recipes to Reduce Inflammation.
If you have any issues with inflammation (or gluten, soy or dairy), all 130 of her recipes are aimed at naturally reducing that through yummy recipes. But after going through her lovely book, it will appeal to anyone who likes flavorful, fresh food that's quick to make.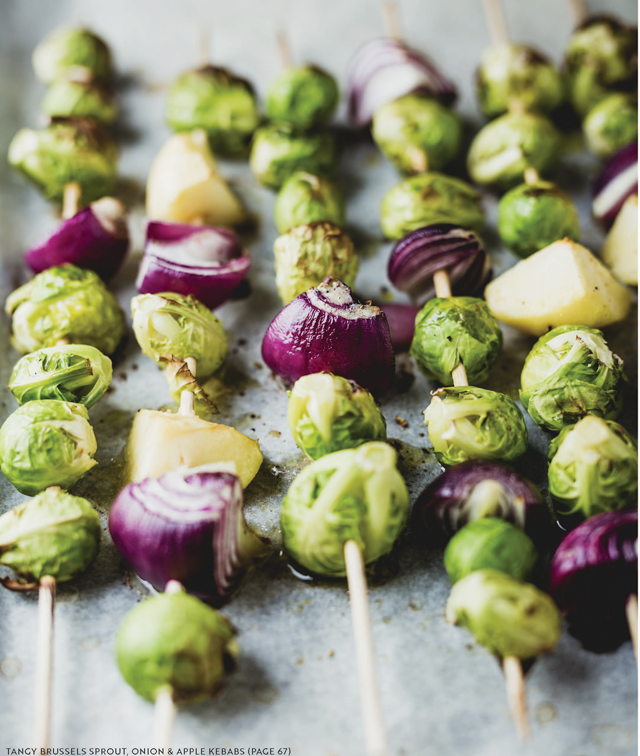 Thank you so much, Maddie, for sharing a few recipes with us all! Huge congratulations on your cookbook coming out on January 24!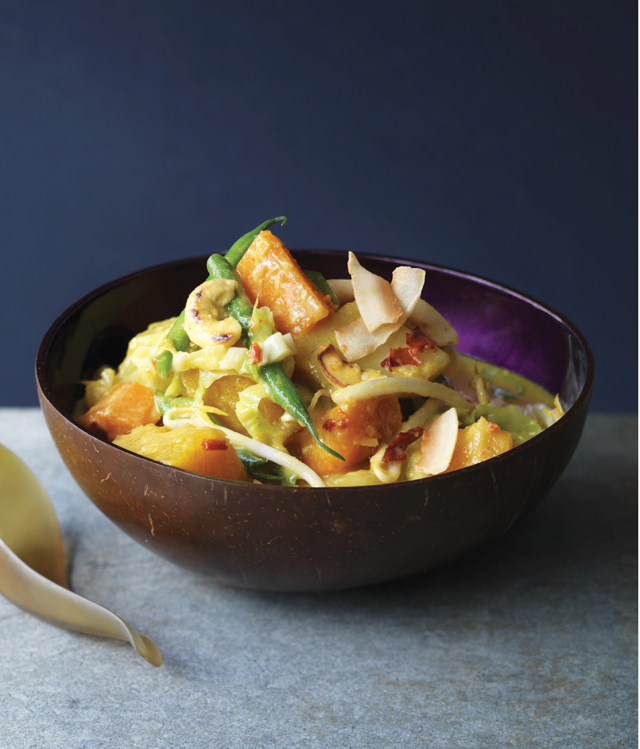 COCONUT CASHEW SOUP WITH BUTTERNUT SQUASH
DAIRY- FREE, GLUTEN- FREE, PALEO, SOY- F R E E , V E G E TA R I A N
SERVES 6 / PREP TIME: 10 MINUTES / COOK TIME: 20 MINUTES


Don't you love it when something delicious is good for you? Modern studies have
shown that fresh ginger contains an active constituent called gingerol that can
inhibit inflammatory compounds, among numerous other therapeutic properties.
2 tablespoons coconut oil
¾ cup toasted cashews
2 red chili peppers, seeded and diced
3 garlic cloves, peeled and minced
1 white onion, diced
1½ tablespoons fresh ginger, peeled
and minced
2 carrots, peeled and chopped
1 small butternut squash, halved,
peeled and diced
1 small Napa cabbage, roughly shredded
2 cups green beans, trimmed
3 cups vegetable broth
1 (14-ounce) can full-fat coconut milk
½ teaspoon salt
Freshly ground black pepper
1 cup mung bean sprouts
4 tablespoons toasted coconut shavings
1. In a large soup pot over medium heat, melt the coconut oil. Add the cashews and sauté for 2 minutes. Remove them from the pan and set aside.
2. Add the peppers, garlic, and onion, and sauté for 6 minutes. Then add the ginger and carrots, and sauté for about 3 minutes, or until the carrots and squash begin to soften.
3. Stir in the cabbage, green beans, broth, coconut milk, and salt, season with pepper. Simmer for 15 minutes. Turn off the heat and stir in the bean sprouts and coconut shavings.
4. Pour into soup bowls and serve immediately.
INGREDIENT TIP: Coconut contains a specific type of saturated fat called medium-chain triglycerides. These fatty acids are associated with lowering inflammation that causes joint pain,
muscle aches, and arthritis.
PER SERVING Calories: 340; Total Fat: 25g;
Saturated Fat: 20g; Cholesterol: 0mg;
Carbohydrates: 23g; Fiber: 5g; Protein: 7g
BUCKWHEAT PASTA WITH ZUCCHINI PESTO & SUNFLOWER SEEDS
GLUTEN-FREE, SOY-FREE, VEGETARIAN
SERVES 4 / PREP TIME: 5 MINUTES / COOK TIME: 10 MINUTES
Traditionally, Italian pesto is made from basil, olive oil, garlic, salt, pine nuts, and Parmesan cheese. Outside of Italy, you'll find pestos made from a variety of ingredients with different greens added. Feel free to mix and match based on your tastes or the contents of your refrigerator. Buckwheat adds complex carbohydrates, protein, and dietary fiber—a triple win for blood sugar and energy levels since they burn slower throughout the day for sustained energy.
FOR THE PESTO
1 cup tightly packed fresh basil leaves
1 cup chopped zucchini (see Preparation Tip)
1⁄4 cup shelled sunflower seeds, plus more for garnishing
2 garlic cloves
1⁄2 cup extra-virgin olive oil, divided
1⁄4 cup shredded raw Parmesan cheese
1 teaspoon freshly squeezed lemon juice
1⁄4 teaspoon salt
Freshly ground black pepper
FOR THE PASTA
8 ounces buckwheat pasta
Filtered water, for cooking the pasta
TO MAKE THE PESTO
1.
In a food processor (or blender), combine the basil, zucchini, sunflower seeds, garlic, and 1⁄4 cup of olive oil. Blend for 15 seconds.
2 .
Add the Parmesan cheese, lemon juice, and salt, and season with pepper. Pulse to combine.
3.
With the food processor (or blender) running, slowly pour in the remaining 1⁄4 cup of olive oil until all ingredients are well combined.
TO MAKE THE PASTA
1.
Cook the pasta according to the pack- age instructions.
2.
Pour the desired amount of pesto over the pasta, garnish with sunflower seeds, and serve.
PREPARATION TIP: Squeezing out any water from the chopped zucchini can keep the pesto from getting mushy.
PER SERVING Calories: 548; Total Fat: 35g; Saturated Fat: 6g; Cholesterol: 5mg; Carbohydrates: 45g; Fiber: 3g; Protein: 10g
Photo Credit (in order): Natasa Mandic / Darren Muir / Tatjana Ristanic