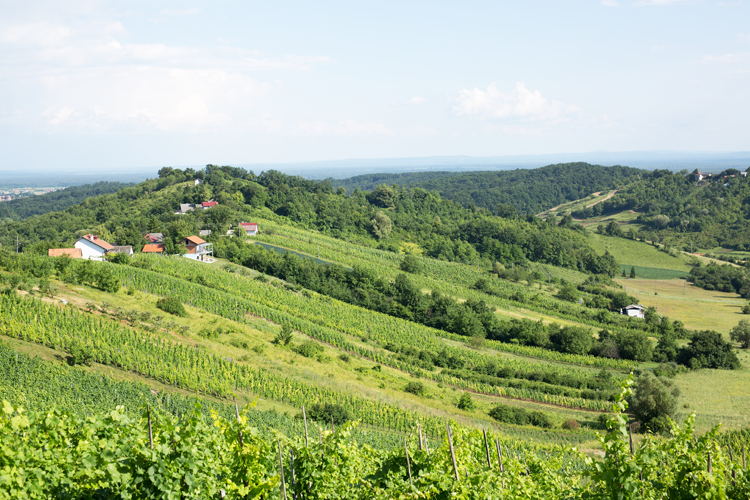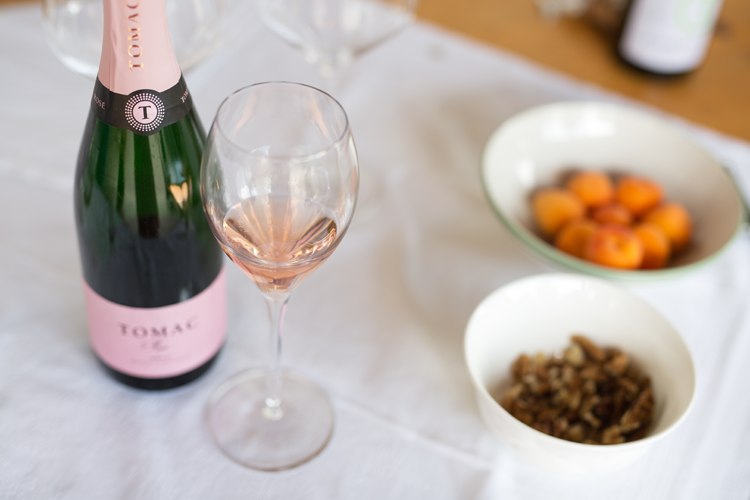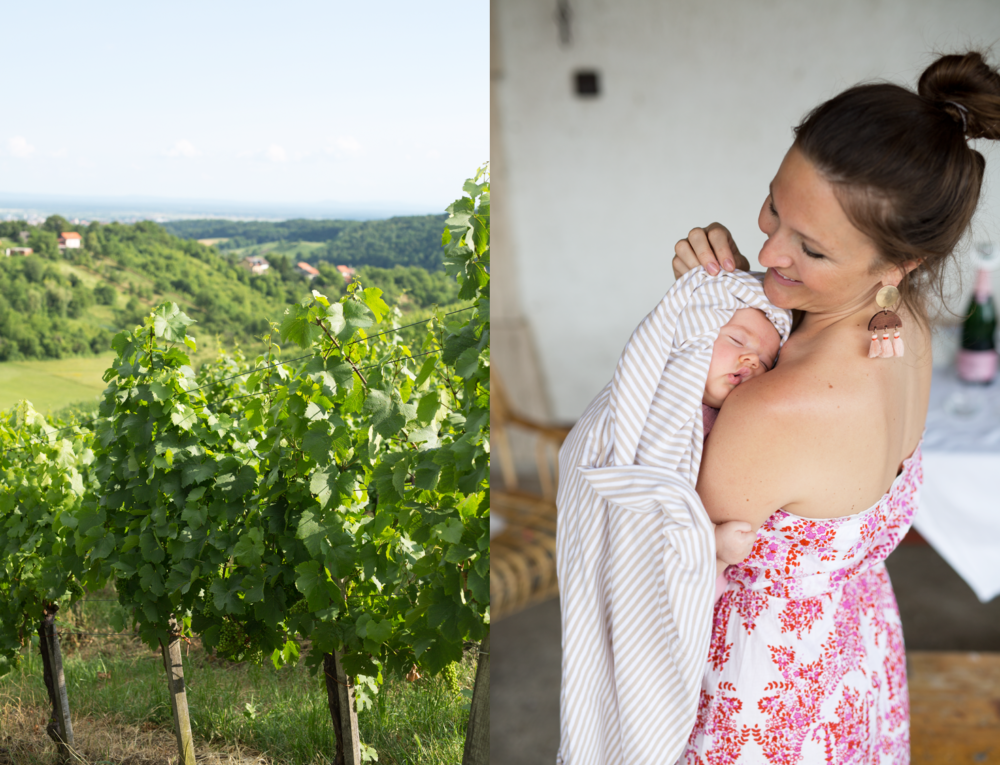 Croatia produces some of the best wine in the entire world. Cam and I think it produces the best. Every region has it's own varieties but the most wonderful sparkling wines come from the Plešivica region, just outside of Zagreb. We finally made it out there this summer for Cam's Father's Day gift and it is STUNNING! It feels a bit like you've stepped back in time to a simpler way of life. Vineyards grow all along the steep hillsides dotted with small farms, wineries and family-run restaurants. We got to spend the morning with the Tomac family, who produce Croatia's top sparkling wines (they are incredible, their Amfora especially!!) but the best part was just getting to hang out with them at their home and vineyard.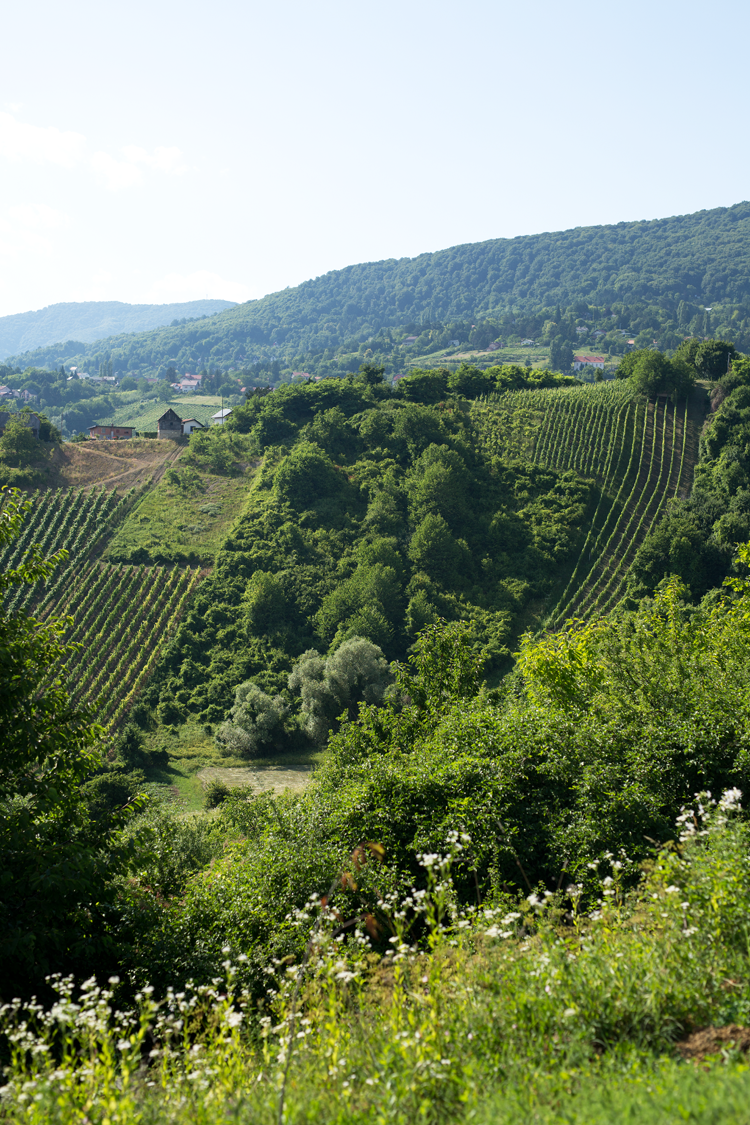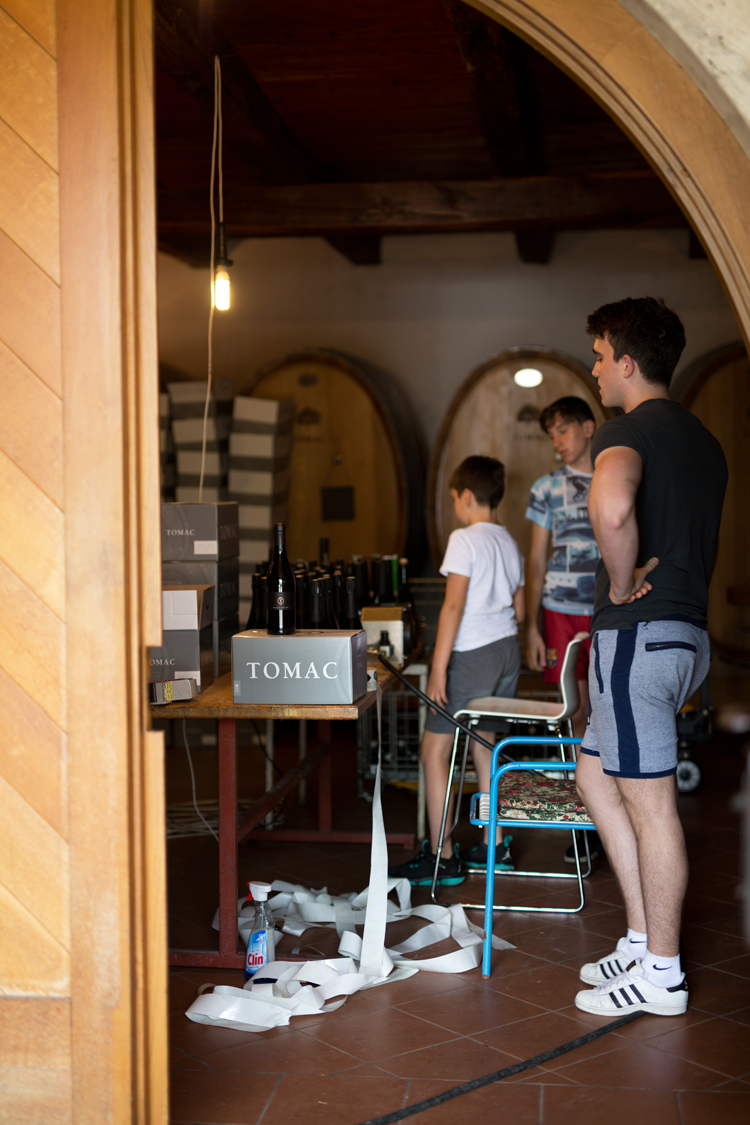 It's a family business – all the young cousins were working on a Saturday. Their family has been making wine here for over 200 years. Thank you, Martina, Tomislav and Jasna for spending time with us in the midst of all the hard work that your family does to produce such amazing wines! Martina also sent us home with a bottle of her homemade elderflower cordial, which is pure joy to me!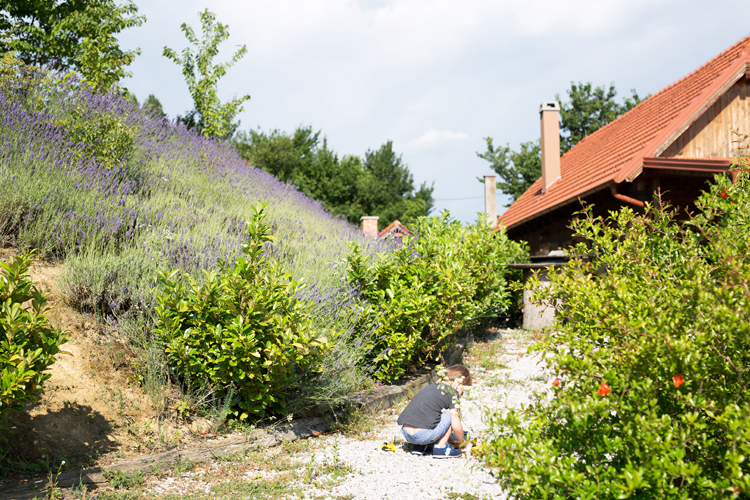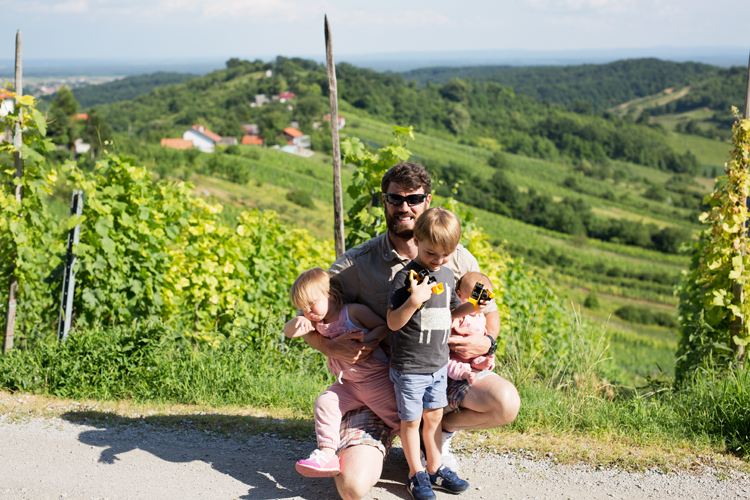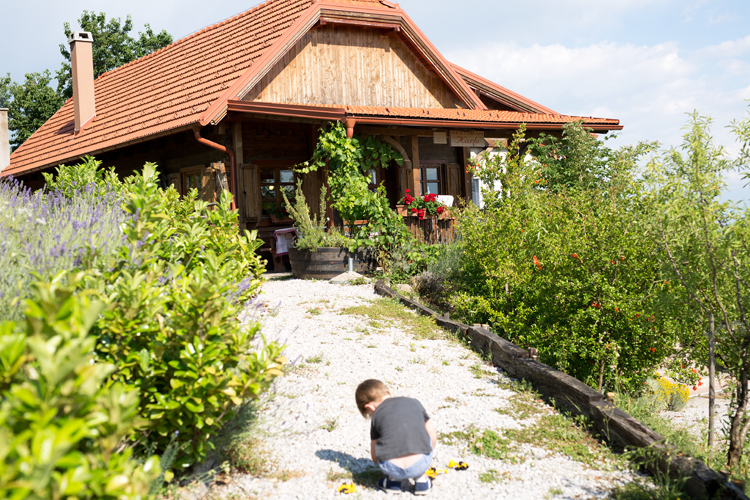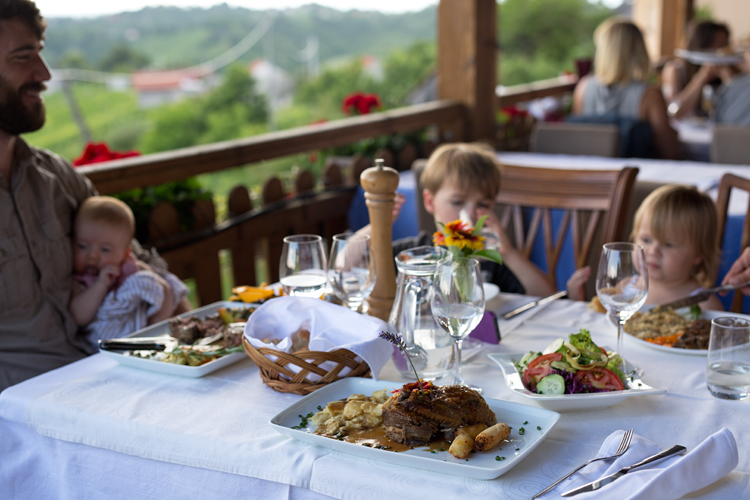 Martina's parents own a restaurant a little further up the Plešivica called Restoran Karlo — where they grow and raise everything they serve. The food was amazing and so plentiful that even with our designated garbage disposal (ha- Cam) we could not get through it all. There are only a few tables out on the deck that overlook this gorgeous scene and the handwritten menu changes according to what Martina's parents are cooking that day. Her Mom even kindly helped Gracie eat the homemade chicken soup (so, so good) while Cam and I juggled Georgia and John Shea and tried to eat ourselves.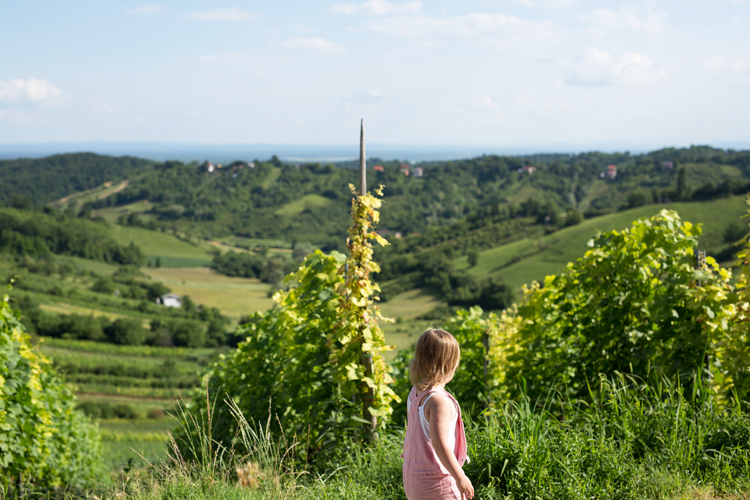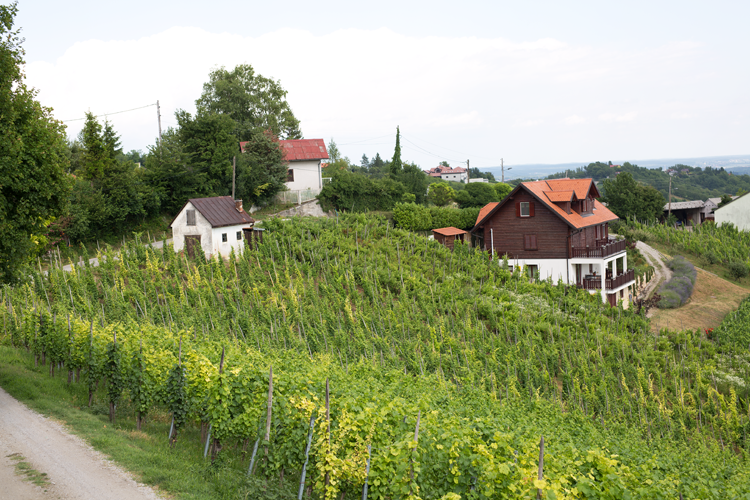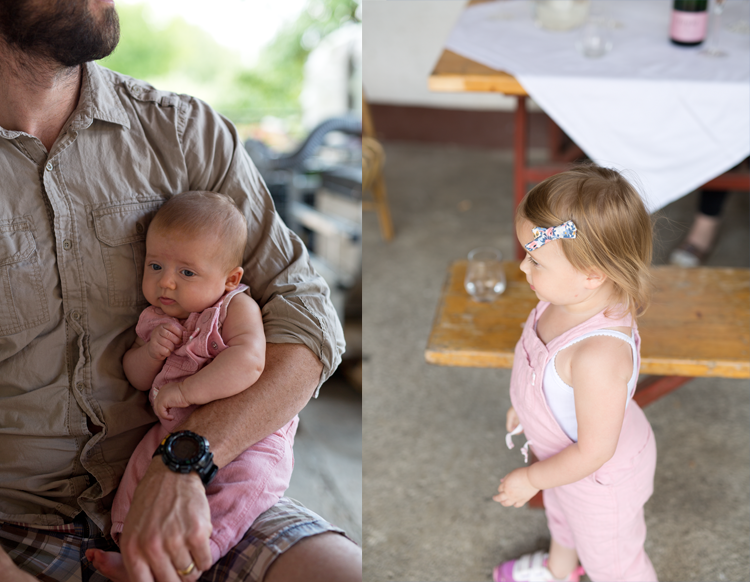 The people, wine, food and gorgeous land of the Plešivica is absolutely in our top 10 favorite spots in Croatia.