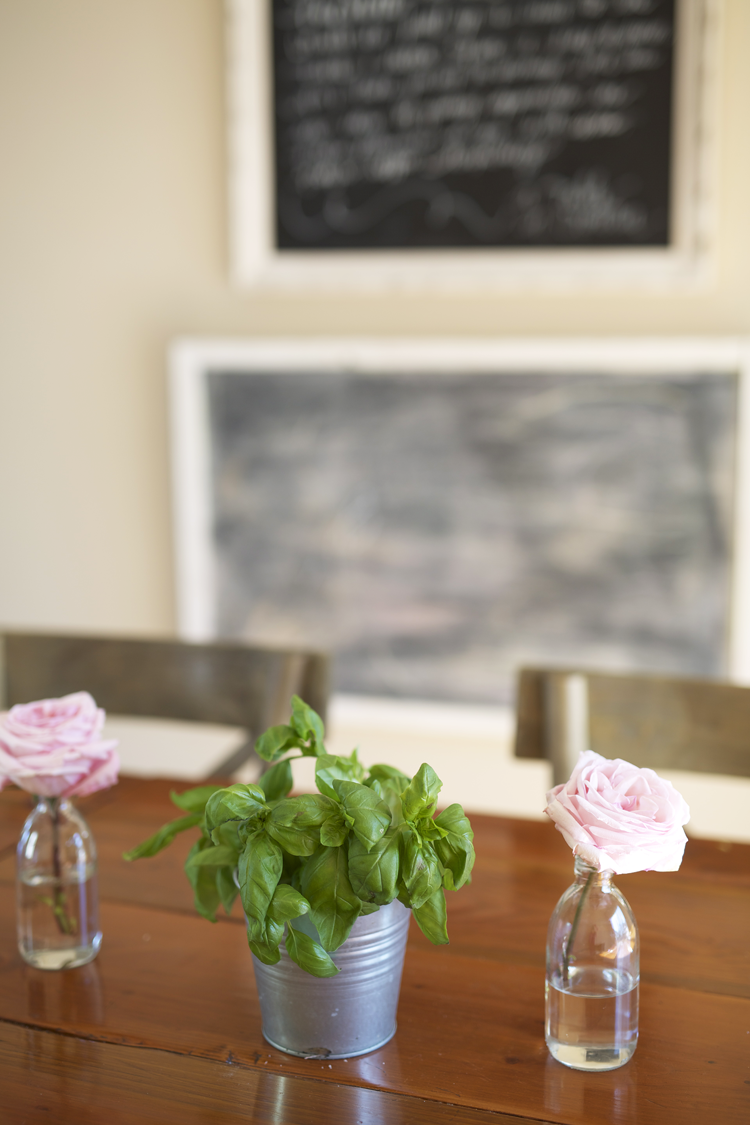 If you love flowers like me and there are none to be had in the dead of winter (my birthday roses from Cam were still going strong here!) fresh herbs make a really nice, fragrant bouquet. I started putting bunches of herbs in jars around our house in Zagreb because I could always count on finding them at the market.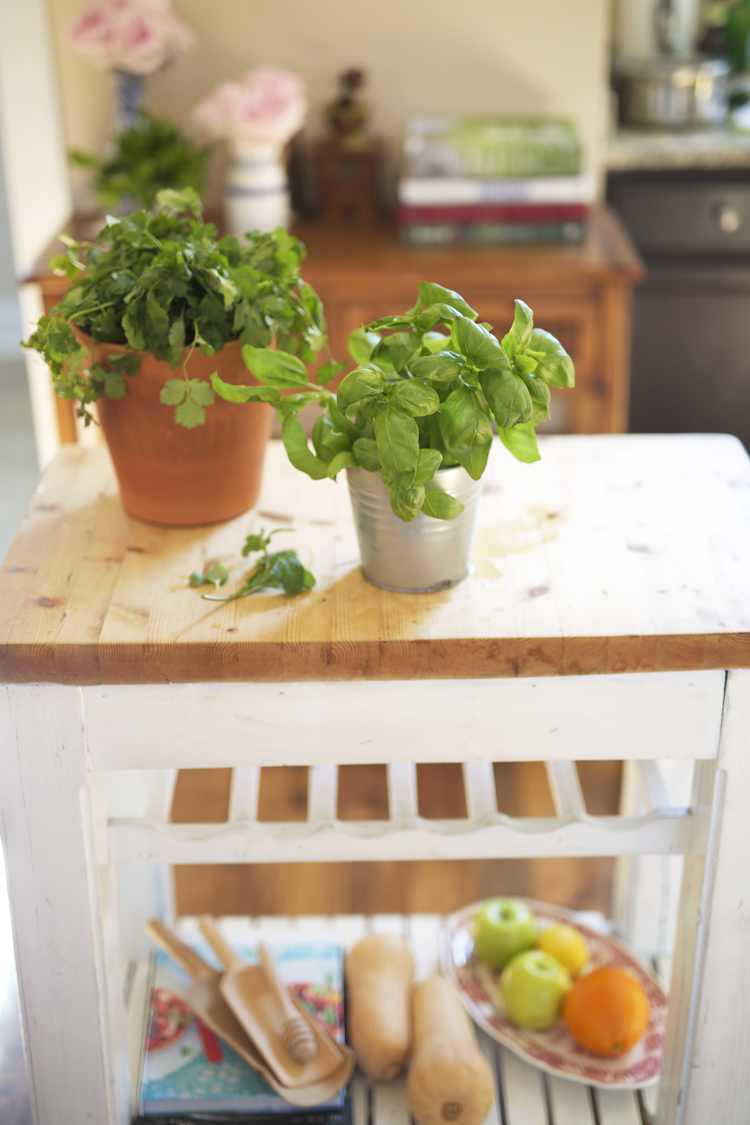 I grabbed a basil plant, a bunch of cilantro and a bunch of mint at the grocery store. The best part is they're beautiful and brighten up your home while also being useful — it's great having fresh herbs on hand for cooking!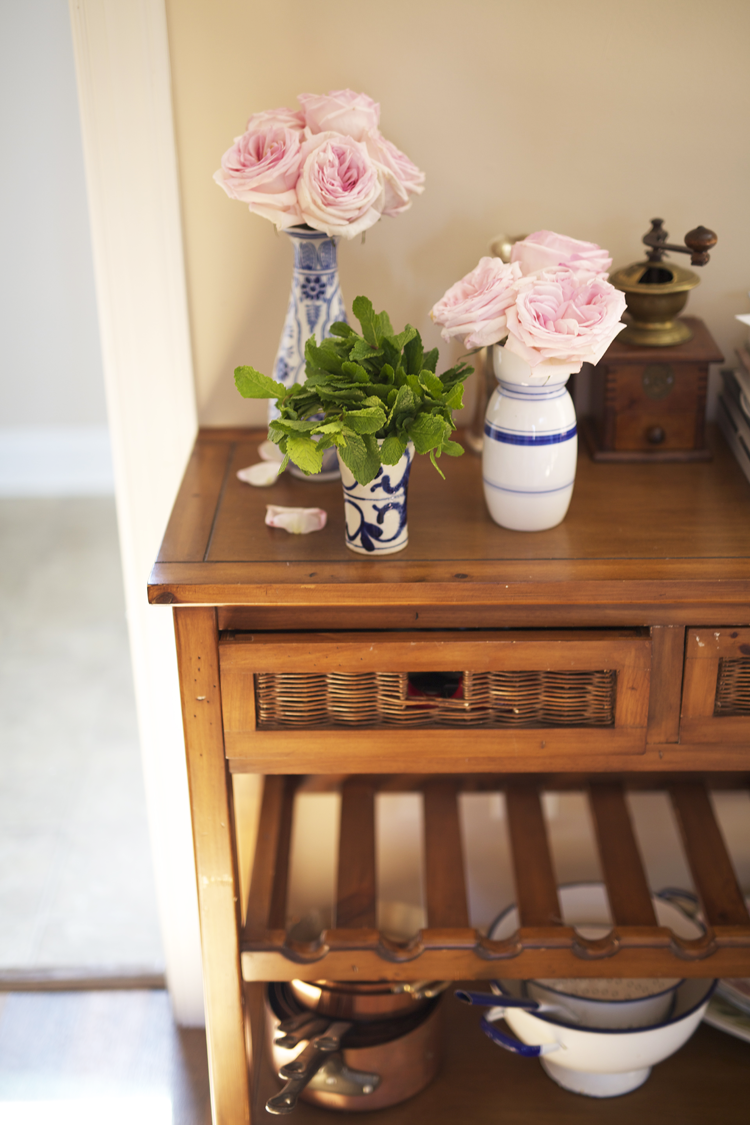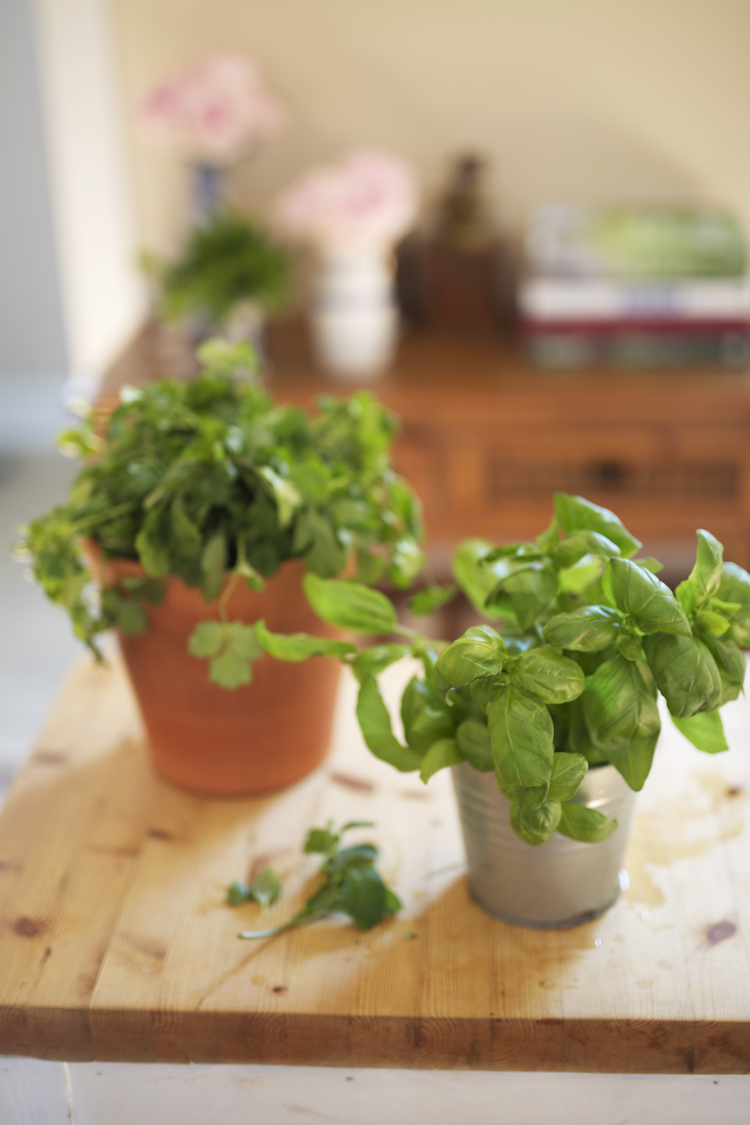 You can put cut herbs in a jar of water and then inside a small pot so it feels like something is actually growing this time of year. These made me happy, so I thought I'd snap a few photos to share on this cold winter day!