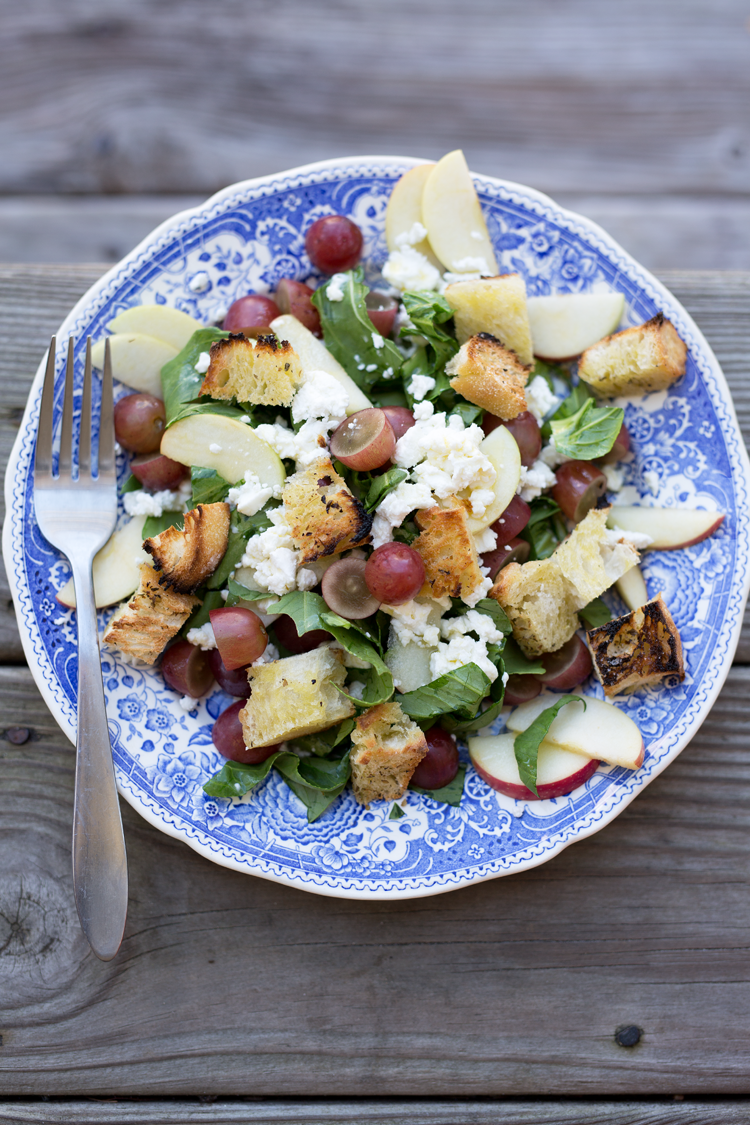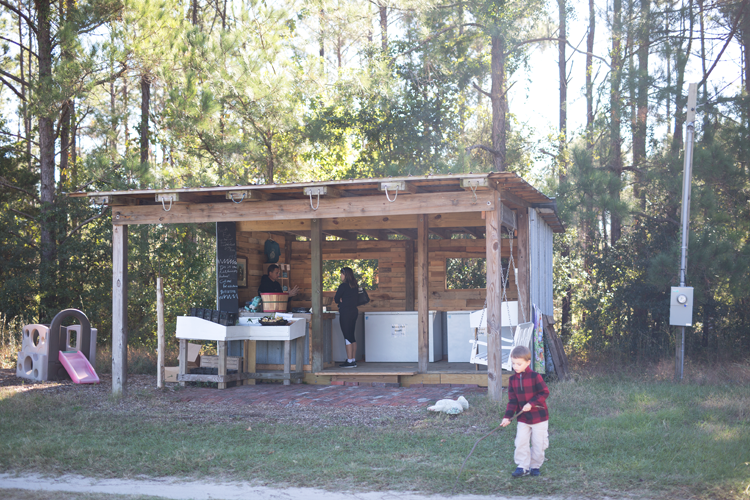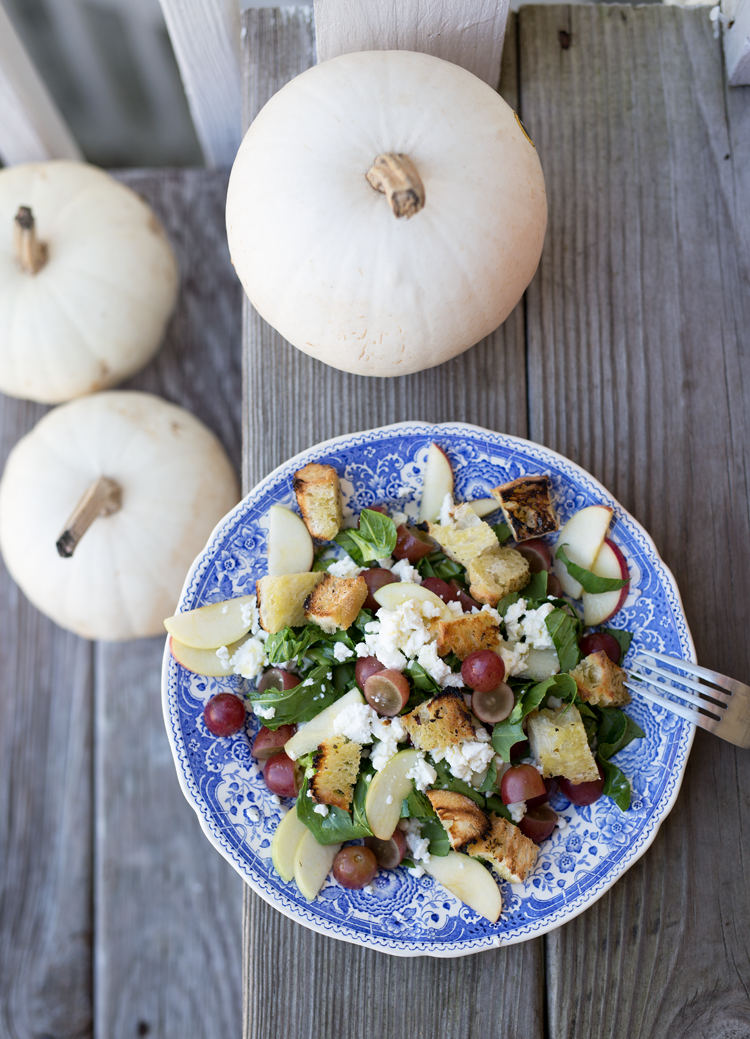 We've all been sick this past week, so it was time to get the babies and I out for some fresh air! I mentioned before that I'm trying to visit every working farm in the area with the kids, so we spent part of the morning at Humble Roots Farm.  I confess I've been struggling finding inspiration from the produce at Food Lion (haa) but put me on a sustainable family farm and the wheels are turning again! If you ever feel in a cooking rut, I'd encourage you to get outside and visit a farmers market or a farm and buy some delicious produce, while also supporting a local farmer. I was the most drawn to their baby bok choy, a beautiful deep green and just picked that morning.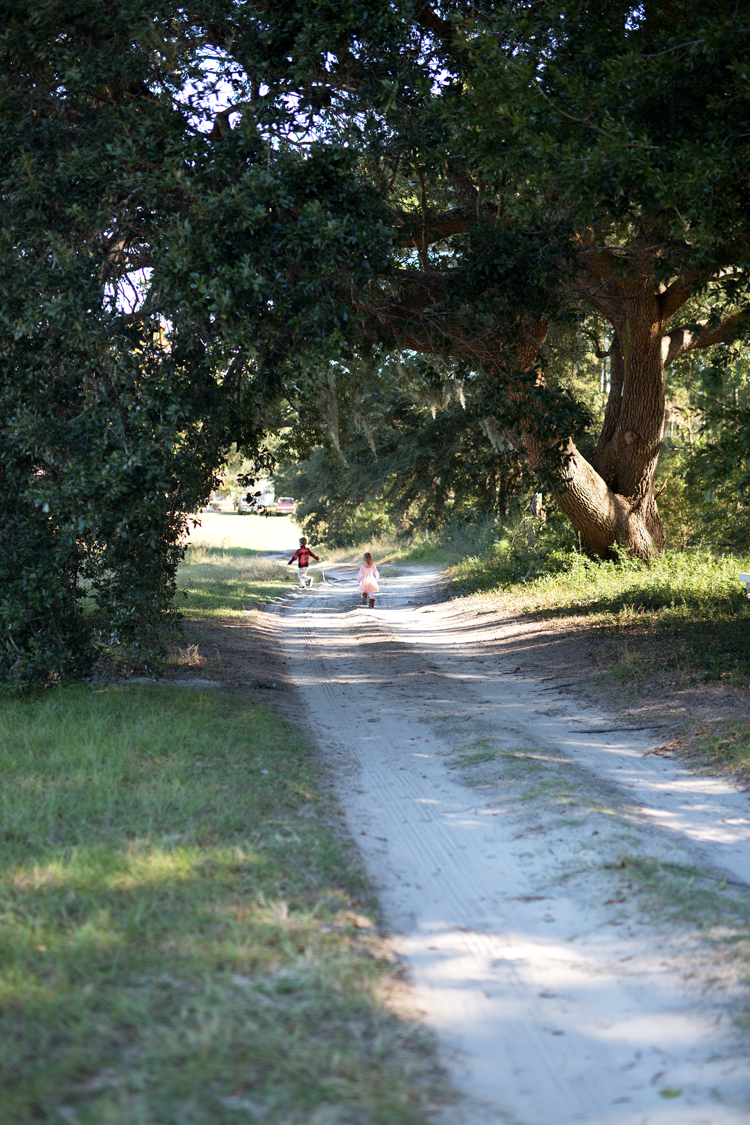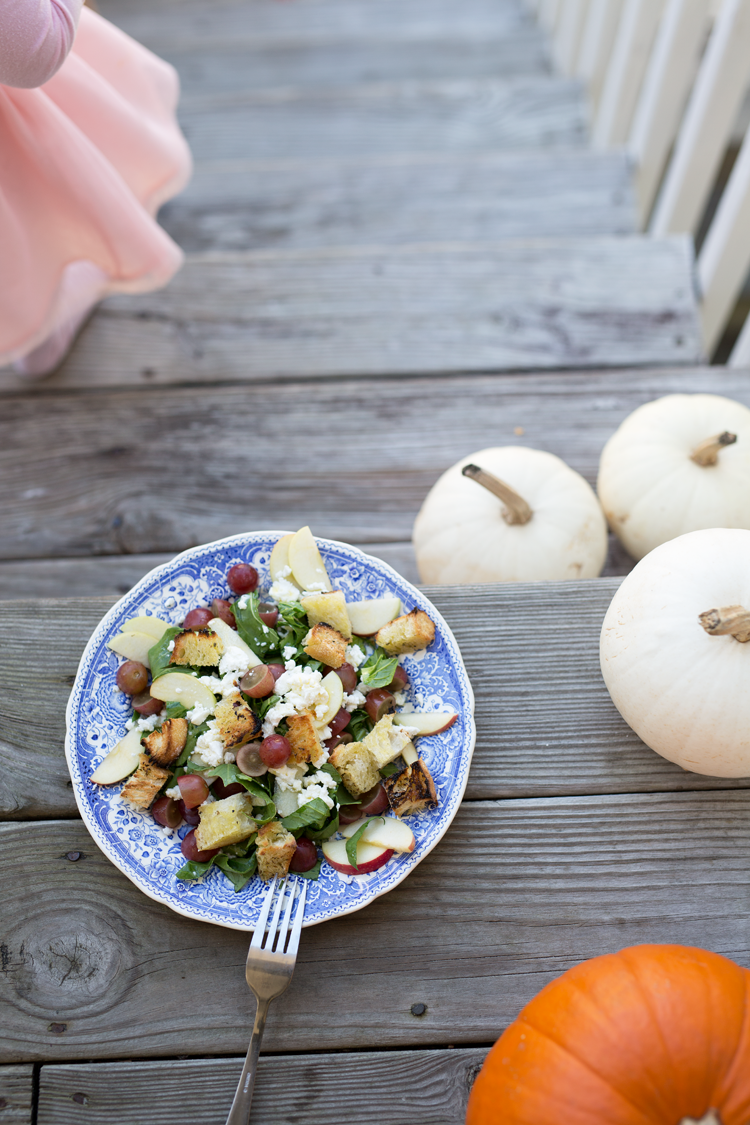 This salad is full of flavor and only took about 5 minutes to make, including the croutons and dressing. I sent John Shea and Gracie to load their wagon with all of their pumpkins so I could sit on the front porch steps and eat in peace next to Georgia;) Why don't I take the time every day to make myself lunch after feeding my kids?! If you're using a variety of raw greens that have a bitter taste (like bok choy, kale, collard greens) a good way to balance that out is with sweet grapes and apples, using a creamy cheese and seasoning both the greens and dressing with salt and pepper. I chopped up the rest of the bok choy and tossed it with olive oil, garlic, goat cheese and some salt and pepper to put in stuffed chicken for dinner, which was also delicious!
I hope you have a great weekend!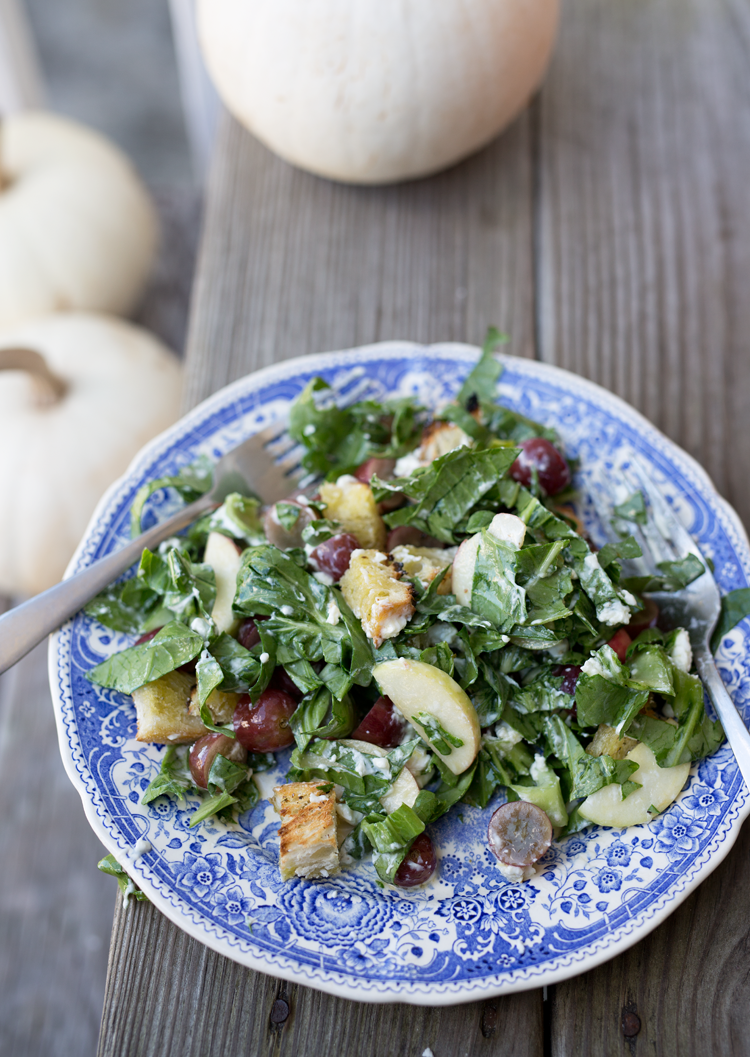 Farm Salad with Creamy Goat Cheese, Grapes, Apples, Homemade Croutons & Apple Cider Vinaigrette
Ingredients
1

bunch

fresh greens like bok choy, arugula, kale, etc, rinsed and finely chopped

1

small

sweet apple, thinly sliced

1

handful

grapes, halved

1

good chunk

of goat cheese

1

thick slice

favorite bread, cut in bite-size chunks

dried oregano

salt & pepper

2

TBS +

extra virgin olive oil

2

TBS

apple cider vinegar

good

squeeze of

honey

1

clove

fresh garlic, pressed (optional)
Instructions
Preheat the broiler. In a large enough bowl, season the chopped greens with salt and pepper. Add in the sliced grapes, apples and goat cheese.

Toss the bread cubes with a drizzle of olive oil, salt, pepper and dried oregano for taste. Spread them evenly on a baking sheet and place under the broiler for not even a minute - or until they are crunchy to your liking.

In a small bowl, pour in the apple cider vinegar and squeeze of honey. Pour in the olive oil as whisk to emulsify (it'll become thicker). Season with salt and pepper and the fresh pressed garlic, if using. Taste. If it's too tart, add in some more honey. If you prefer more tart, add in some more vinegar!

Toss the salad, breadcrumbs and vinaigrette all together. Enjoy!!
Recipe Notes
A simple salad will only be as fresh and delicious as the ingredients used! 🙂