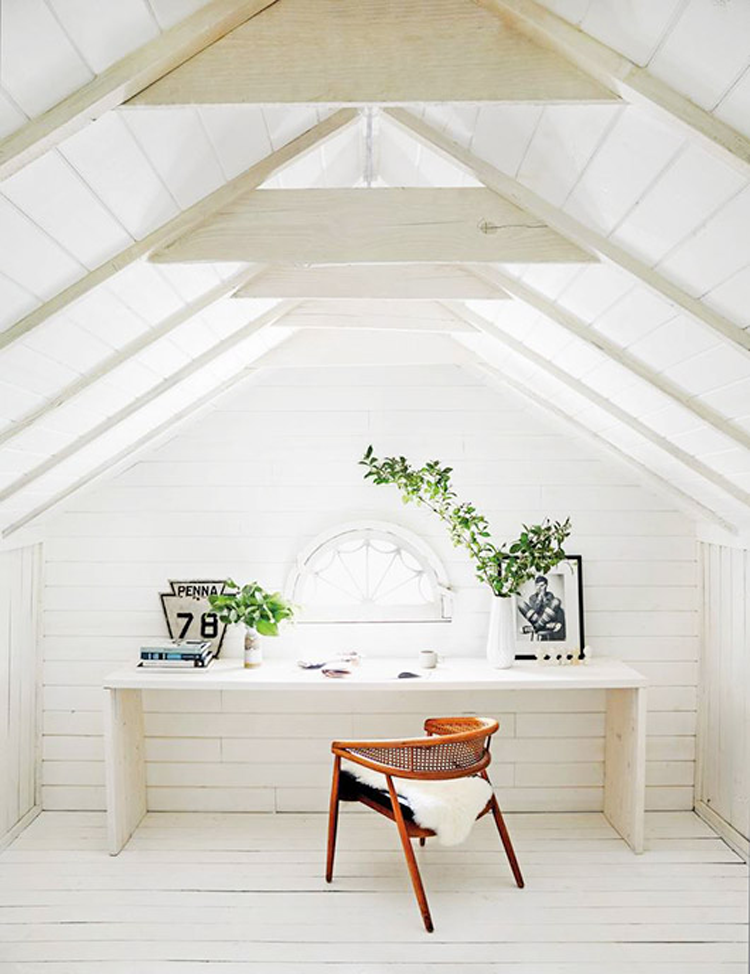 We're getting permits right now so we can start working on our unfinished "bonus room" — which is really a 300 sq. ft. attic. The first phase of any of these projects so far has been having a vision and figuring out how we can bring that to life. This room was probably the first one in our house that we could immediately see transform in our minds and got us really excited!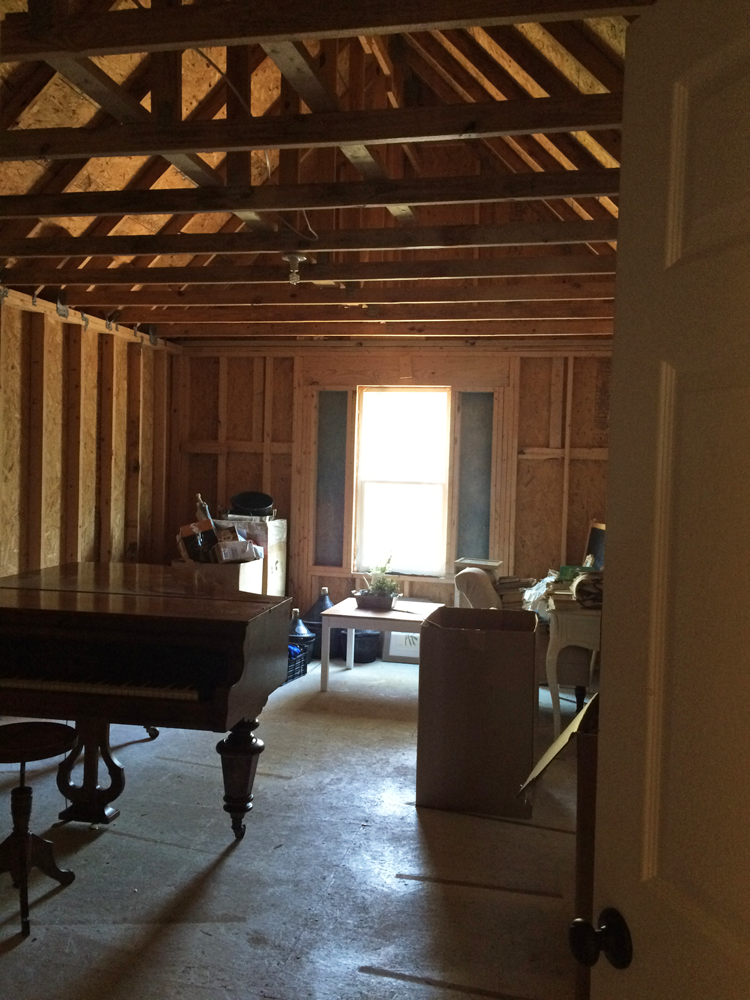 Soo as you can see, it's dark in here with a single window. But once it's all painted a bright white, it will feel open and airy. It's going to be so, so pretty!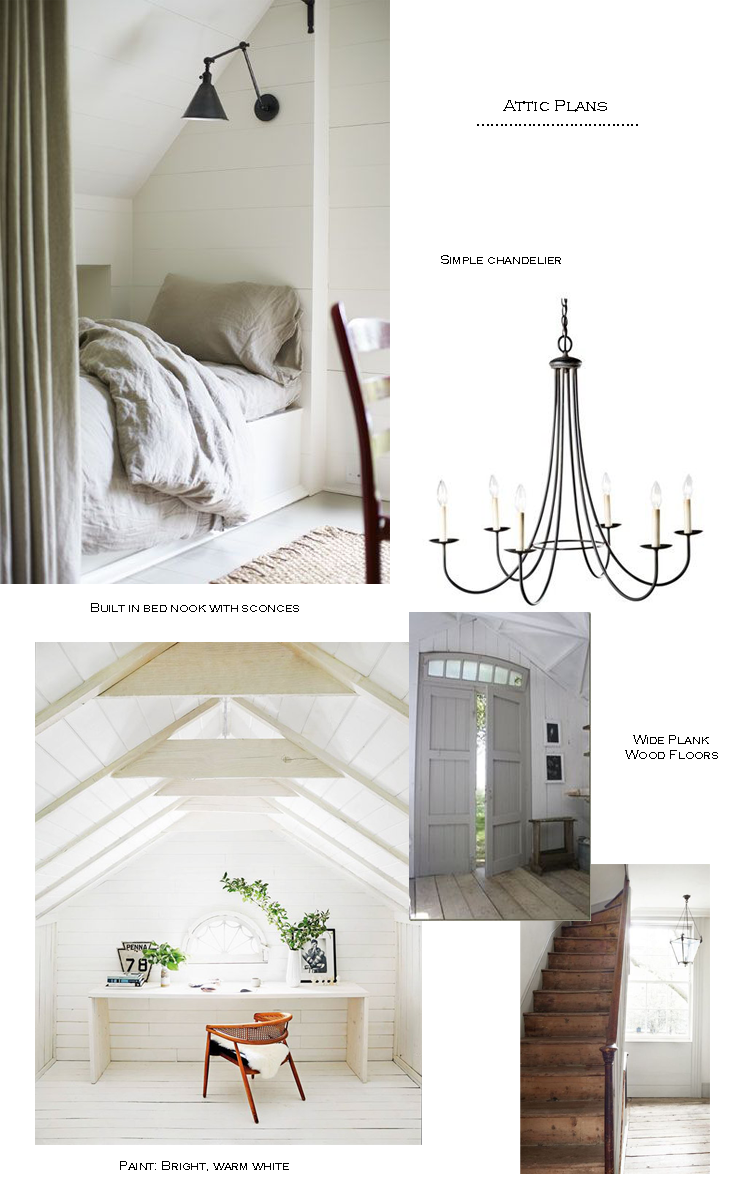 We plan to wrap the exposed beams after we insulate the ceiling & walls to keep the vaulted ceiling open. Cam's going to add his wide-plank wood floors and shiplap on the walls. We'll paint it all a bright, warm white to brighten it up. We haven't decided yet between a light stain or a rich one for the floors… What do you think?! I've also asked him to build out a queen-sized bed nook in the far corner so that this will double as the guest room.
Can't wait to take you with us as we get started!