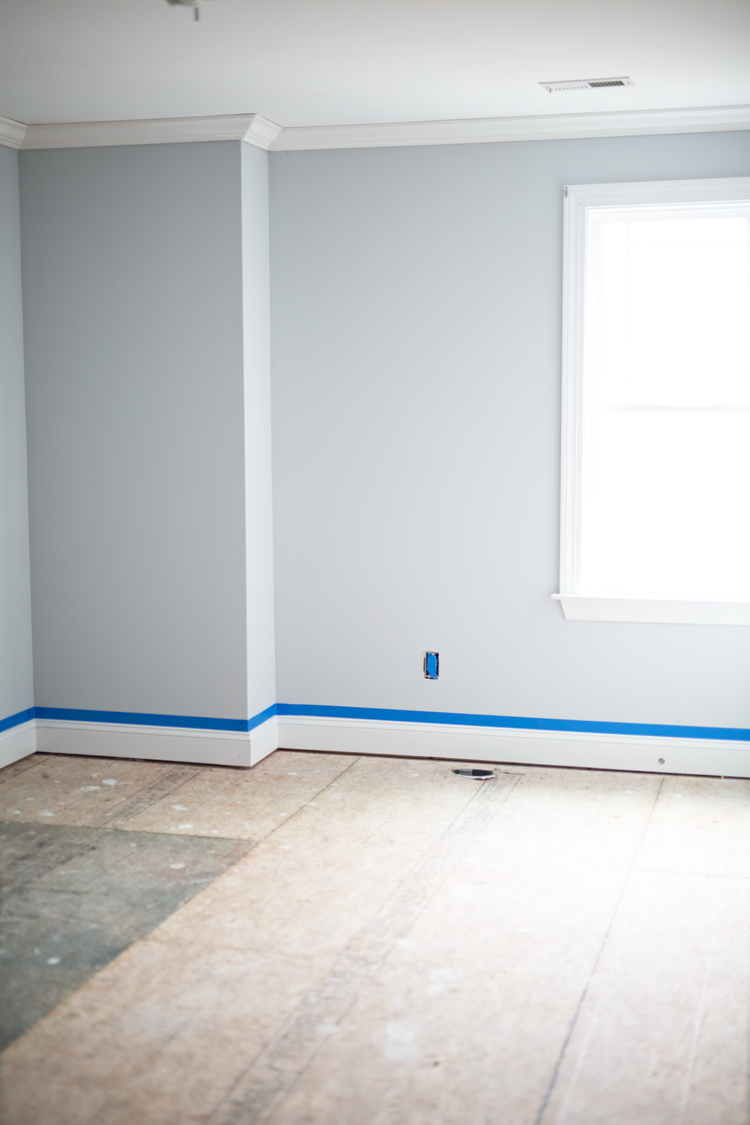 I'm going to be sharing the progress steps of our home renovation in the hope that it may be helpful to someone reading. Progress posts on other blogs have been a good source of inspiration and help to us, and I think are just fun to read!
Here's an update on work in our little girls' room: the above photo is where we are currently.
This is how the room started: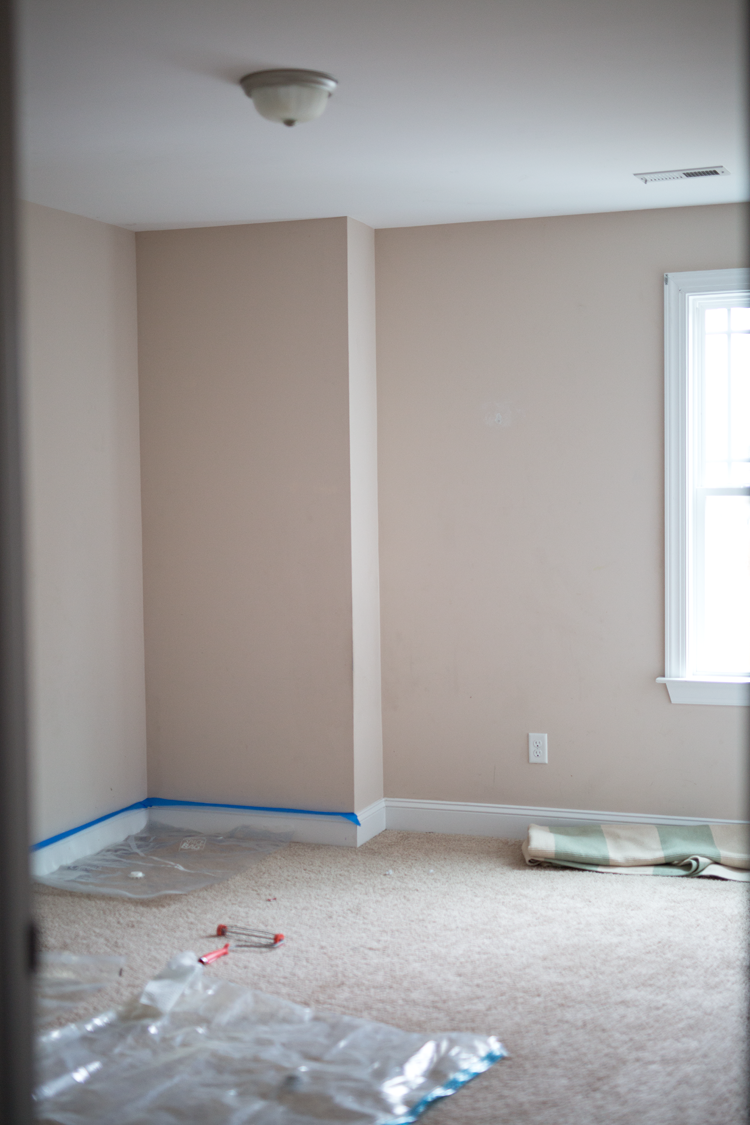 The paint color wasn't terrible but the walls were so filthy we really needed a fresh coat. This room also doesn't get a ton of light so we wanted a color that would brighten it up and compliment the white trim. I painted the walls a soft gray called Stone Eagle by Sherwin Williams. Cam installed crown molding, which I painted Extra White by Sherwin Williams in semi-gloss. We are replacing that basic light fixture with something pretty and simple — miss indecisive over here still hasn't made a final choice! Cam also ripped out the (really dirty…) carpet which we'll replace with 10″ wide-plank wood floors: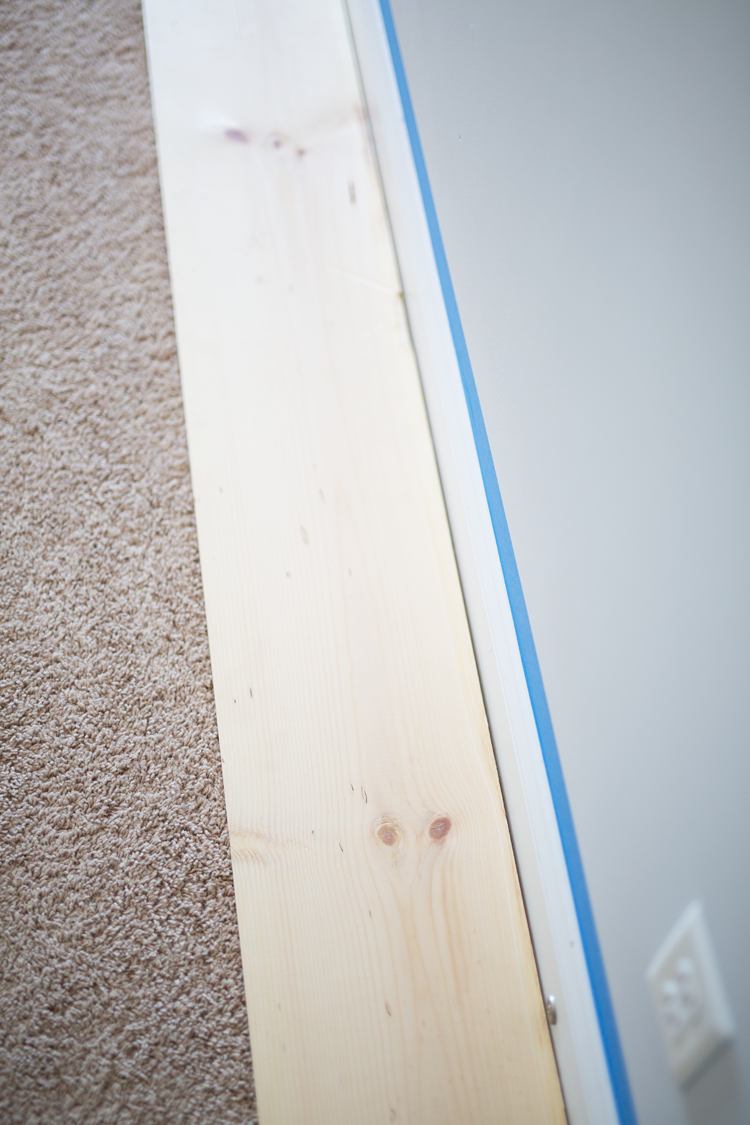 As I write this, he's creating the tongue and groove so they fit together nicely. I've got a date with my husband in about five minutes in the cold garage to hold the 10 ft long boards steady while he runs them through the miter saw;) The boards will then need to hang out in the girls' room so they can acclimatize before he installs them. We haven't decided if we'll do a light stain or just seal them to keep the natural color. Either way, I love all those knots and we won't cover up the nails so the floors have an authentic farmhouse look.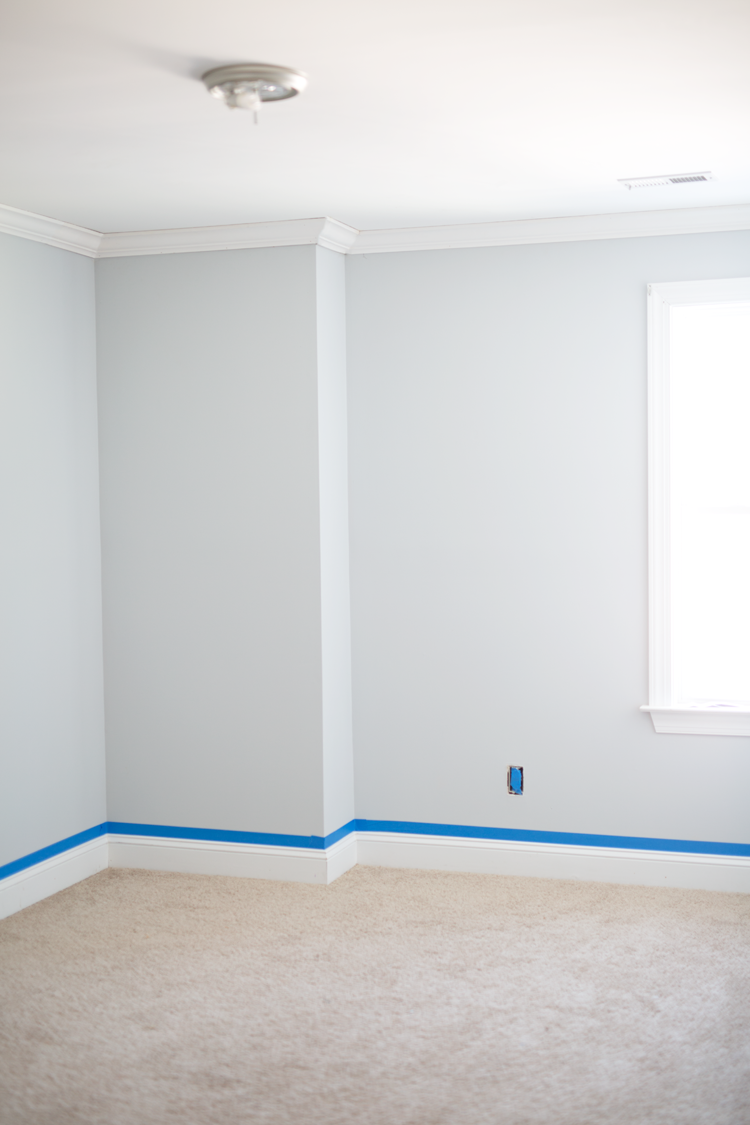 (Before ripping out that lovely carpet)
I'll keep you updated! Have a great weekend!!