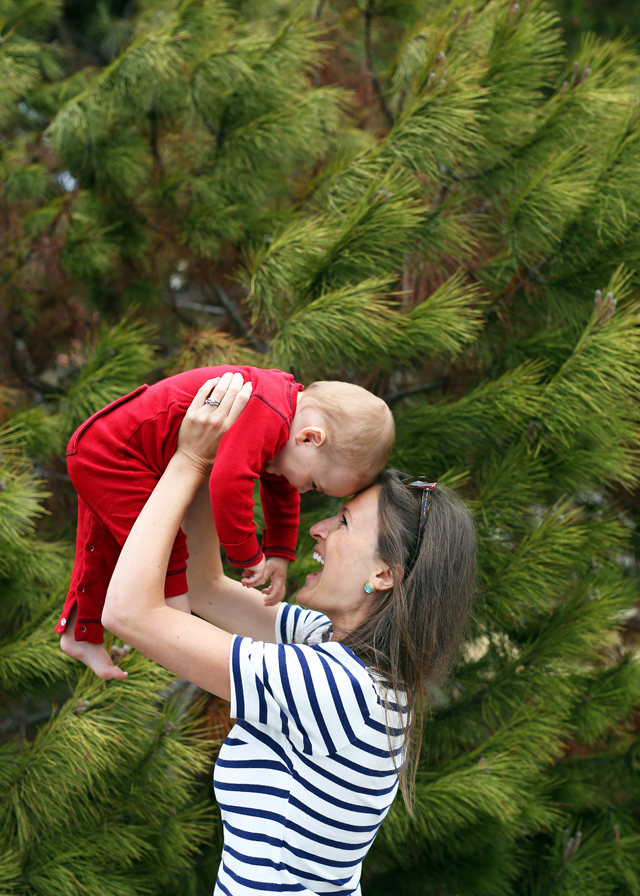 Even when my heart hurts, this baby doll puts the biggest smile on my face. Every inch of his little body radiates love and light!
I'm not sure how else to share this other than just to say it… Last Sunday, I miscarried our second baby.
We didn't find out for sure until Tuesday evening when I went in for a follow-up blood test, hoping and hoping that our little one made it through all the heartbreaking signs my body was showing. After hours of pacing the hospital waiting room, the doctor sat me down and said I had definitely lost the baby. She cried with me. I'm crying again right now writing this out, but I feel like it's good to share great times, as well as the bad. Everyone walks through hard things at some point or another, and I keep thinking about friends and sisters and all the parents out there that have experienced this or worse. There are a few dear women, strangers included, who shared with me that they too have gone through miscarriage and went on to have healthy pregnancies and babies. The ER doctor and nurse I was with Tuesday both did, and it was so encouraging that they opened up. It made me feel not alone. I'm so thankful too for my Cam, and being home with him while my body does what it needs to.
All kinds of bad things happen in this world. But I have been clearly reminded this past week that the very best thing to do is to cling to Jesus. All spring & summer, I'd been reading over and over again that the Lord wants us to take refuge in Him. I must have underlined atleast twenty different verses in my Bible, and last week I went back and clung to all of them. In my weakness, He is my strength.
It's heartbreaking, for us, but when we think about our sweet baby now at home in paradise with our Savior… we feel so much joy for their precious little soul. We are so thankful for that amazing truth. It has totally been my comfort this week. Jesus Christ makes all things new.