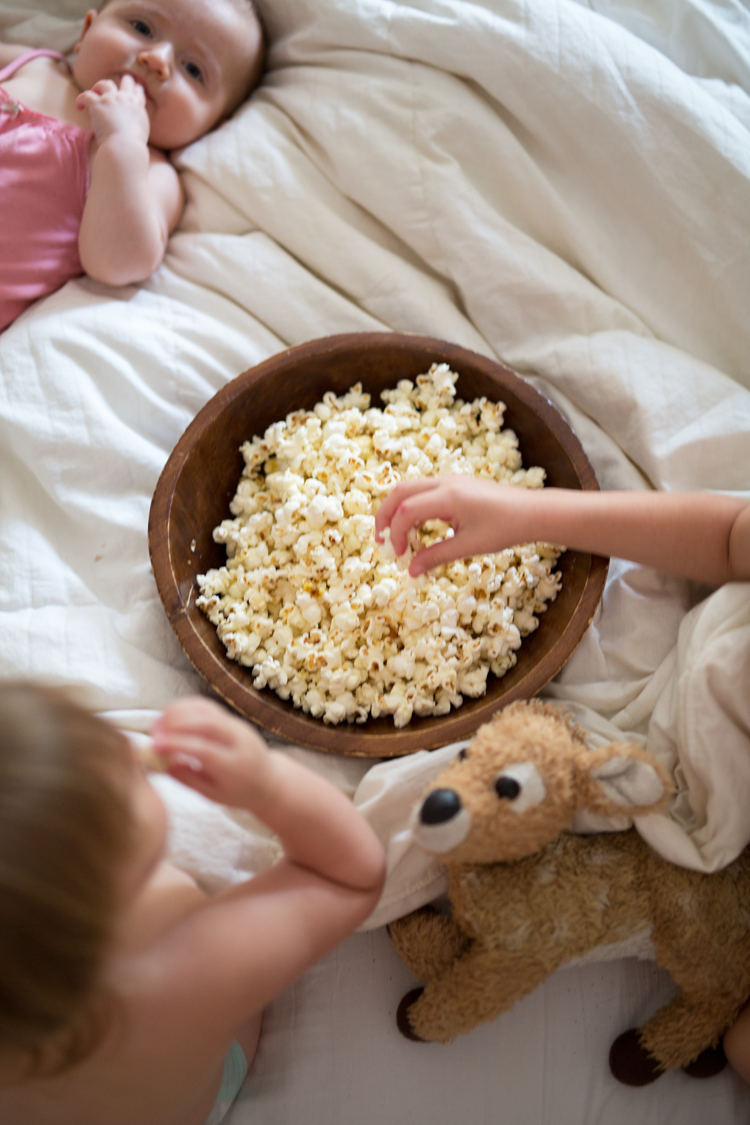 We've had some big lightning and thunder storms hitting Zagreb, so yesterday we had a family movie day. I'm never sure if the kids are more excited about getting to watch a movie (Sound of Music!) or when we say, and let's make popcorn!! Do you make it in your house? Cam and I have gotten hilariously particular about how we make ours: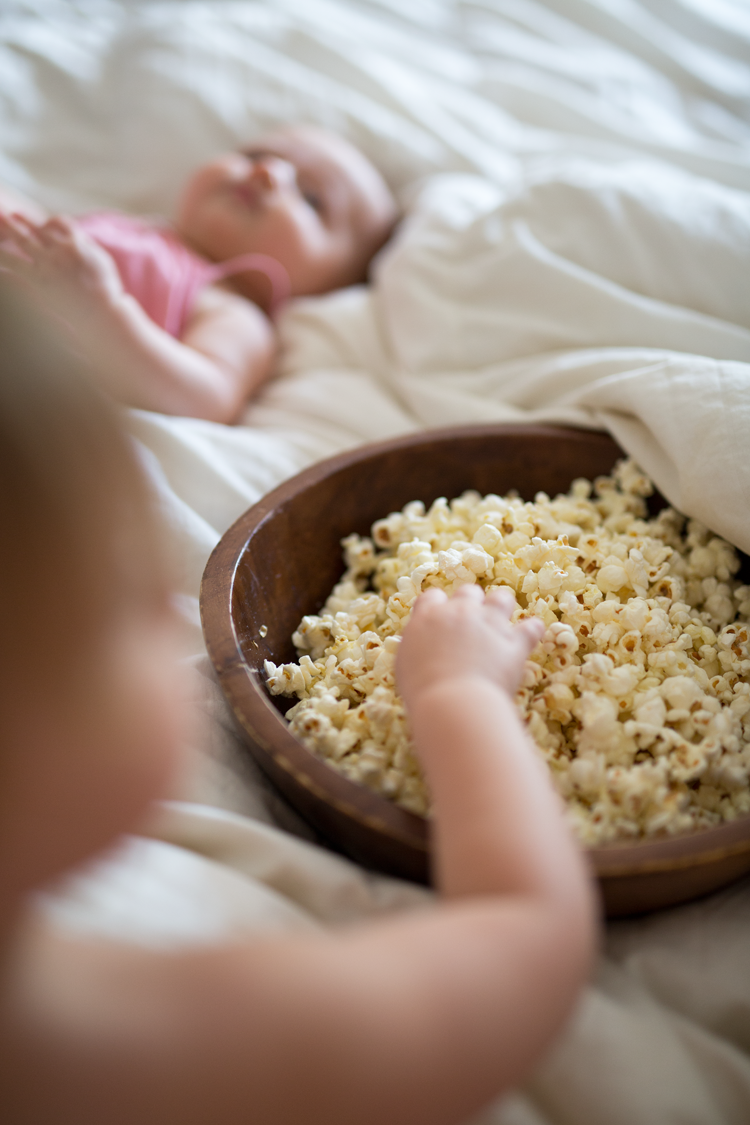 Generously cover the bottom of a large saucepan with olive oil. Pour in the kernels so that they cover the bottom in a single layer. Put on the lid and turn the heat all the way up. While popping, shake the pan to keep the bottom kernels from burning. Remove from the heat once the pops begin to die down and pour right away into a big bowl. Sprinkle a good pinch of fine sea salt all over the top. My husband does 2 pinches.
It feels a little silly that I just shared how to make popcorn on the stove, but before we started making it (almost daily now!) we had no idea how to. We made a bag of microwave popcorn when we first got married and I remember looking at the ingredient list and saying, never again! This way is healthy, quick and simple and it's one of our family's favorite snacks. It completes a summer movie night at home every time!