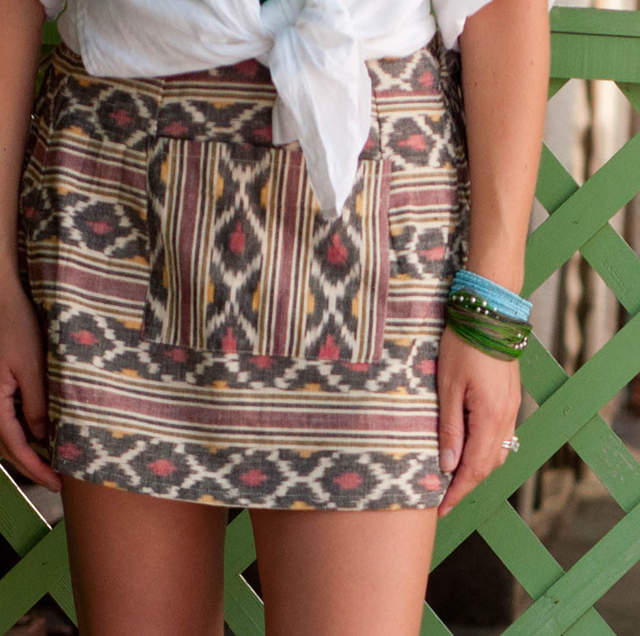 I get excited to find different fabrics, colors & textures to wear.. at good prices.
It turns the daily getting dressed into another creative outlet that can definitely be done inexpensively.
Ikat is an age-old pattern that seems to be everywhere right now..
I have been loving it and this morning bought one of you a skirt made out of it (:
It has adjustable straps to fit a size 2 to about a size 8 and can be worn lower on the waist
or on the hips like I have it.
If you'd like to have this pretty little skirt, simply leave a comment.
to enter more comments:
*tweet about it
*pin it
*let me know your favorite way to get creative with your wardrobe
without spending a lot of money
::congrats, Brianna!::