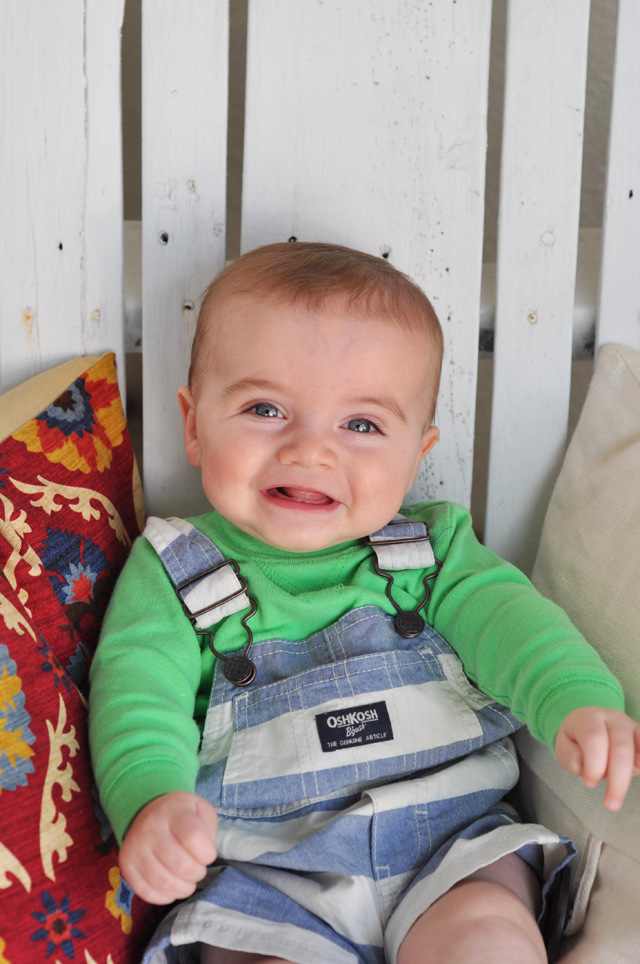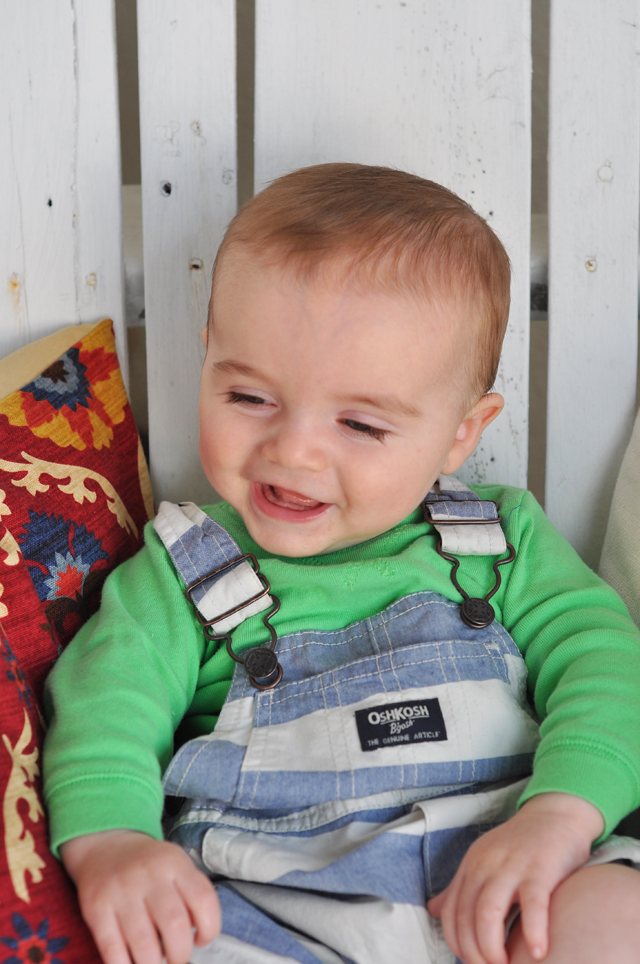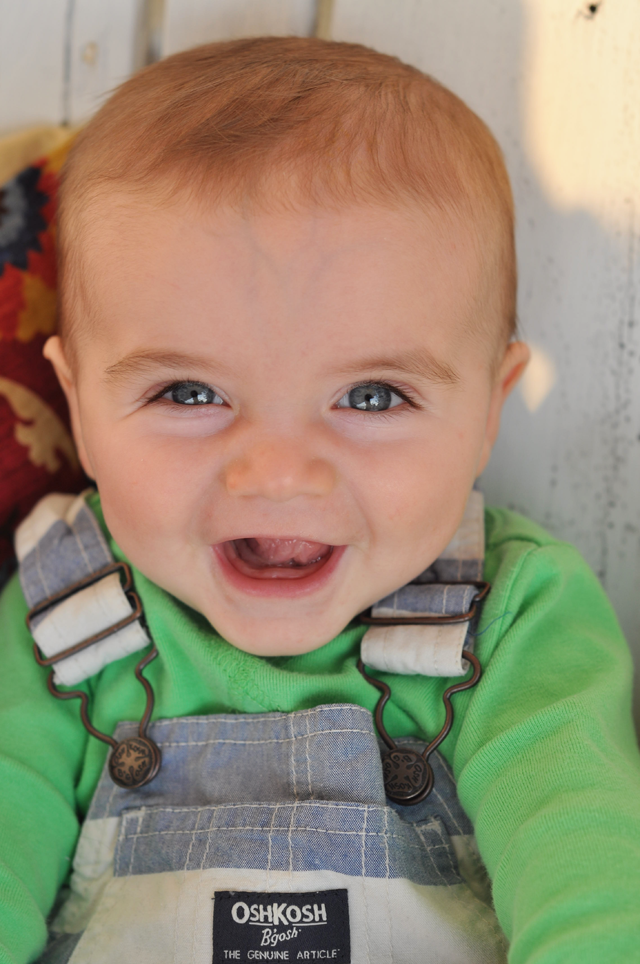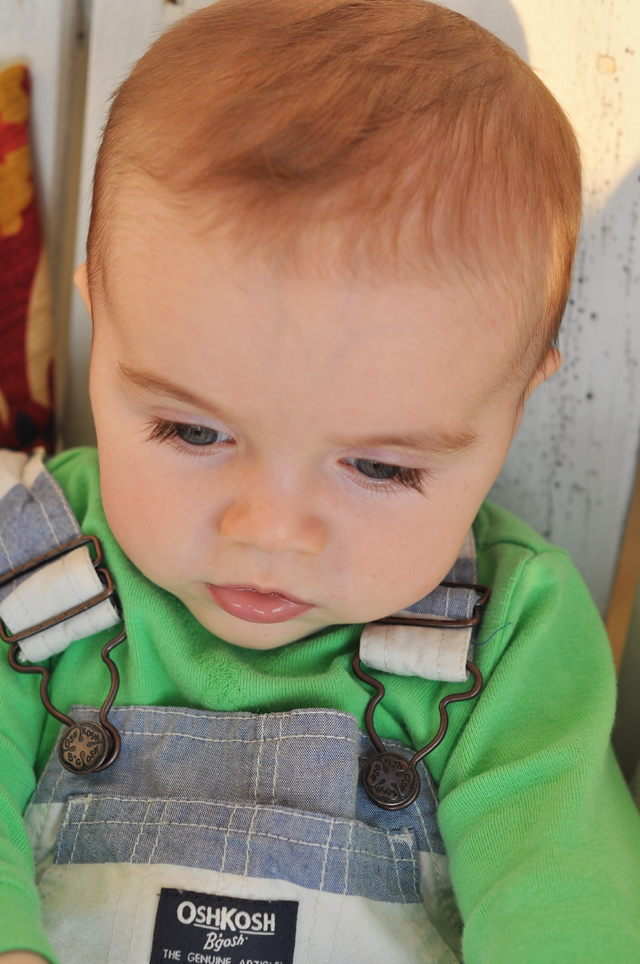 Our sweet John Shea! How we love this boy. What a joyful soul he is.
Sometime in the past few weeks, he's started taking our faces in his hands and giving us "kisses." To him, a kiss is opening his mouth in a huge smile and licking our cheeks. It is hilarious. I love that he smiles at literally everyone and will stare a person down with his gummy smile until they see him and inevitably melt. He loves when we clap for him, "YAY John Shea!" when he's rolled over or semi pulled himself up. He loves gnawing on sweet potato fries (but only when he holds them in his hand all by himself!) and sharing a banana with Mommy or Daddy. He wants exactly what we eat. But mashed up food? He's made it clear he's got no time for that baby stuff! If you haven't watched
this video of him dancing on cue
, it'll put a smile on your face.
John Shea we love love love you, and are absolutely in awe of the amazing gift that you are. Our hearts might explode in thanksgiving.
ps. These photos are straight from my camera unedited 🙂