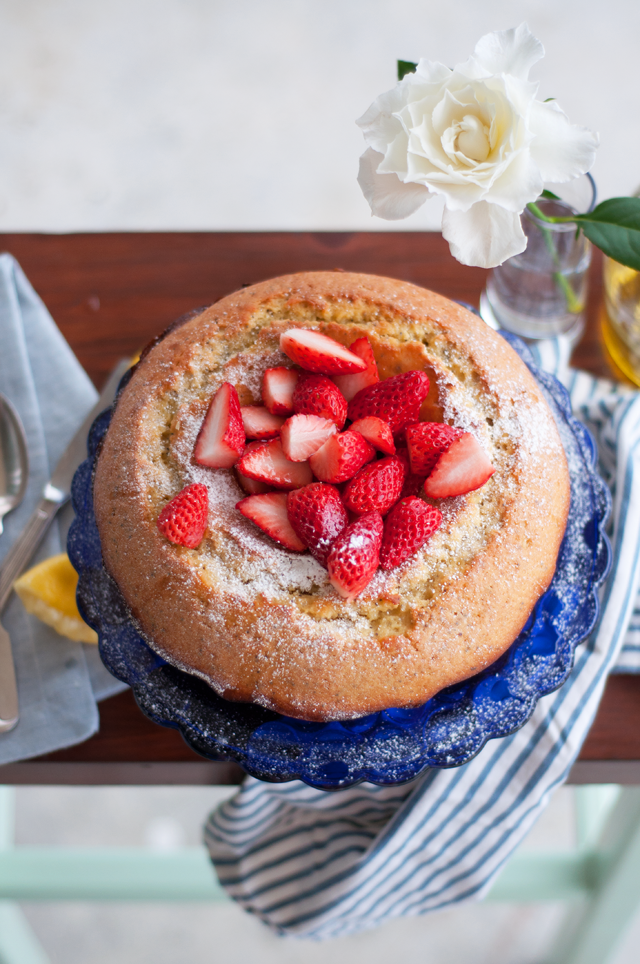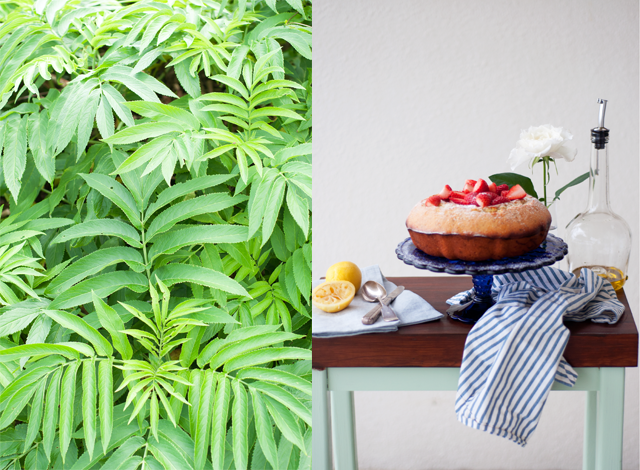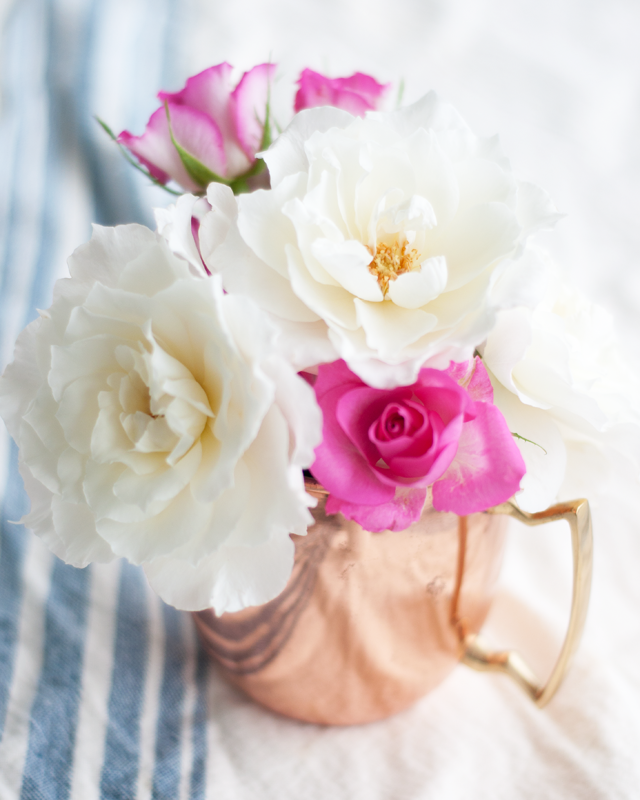 I'm running out of time to love on our Japanese neighbors with homemade treats and to watch them love on my son. My flower shop friends sent me home with a bunch of roses, on the house; and some our best friends here just had their second daughter. Multiple reasons to bake multiple cakes! I'd had it on my mind to make a Spring treat to share with you all for the anticipation of Easter, and as it turns out, today is the day for it.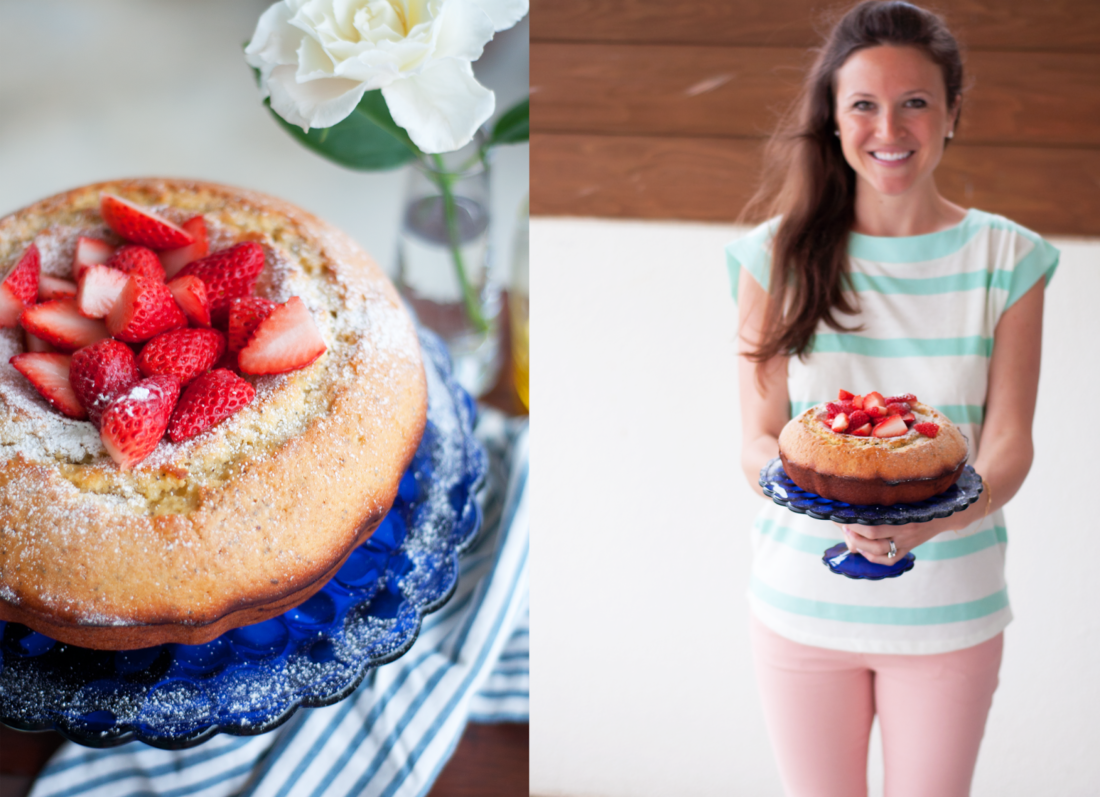 The sweet, sweet owner of the flower shop, who has become something of an adopted Grandmother to us, teared when I told her we're leaving very soon and again an hour ago when I dropped off this cake as a thank you for my beautiful roses. She said, "I miss John-kuhn. So sad, ne?" You know? Ne.
I have to laugh though because that really goes to show just how often John-kuhn and I are in her shop! Being addicted to flowers has led to some very special friendships, ne?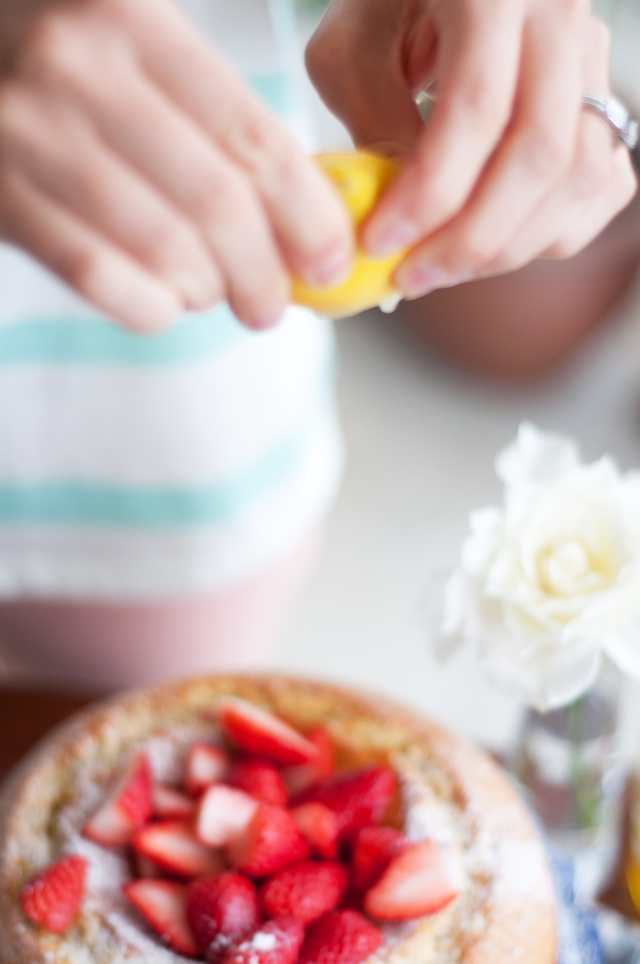 Lemon Yogurt Bundt Cake with Poppyseeds & Strawberries
1 C plain Greek yogurt (whole fat is best)
1 C olive oil
3 eggs, room temperature
3 lemons
1 1/2 C flour
1 1/4 C fine sugar
2 teas baking powder
1 teas fine sea salt
1 teaspoon pure vanilla extract
2 teaspoons pure almond extract
1 TBS poppyseeds
2 C halved strawberries
powdered sugar for dusting
Preheat the oven to 350 degrees F. In a large mixing bowl, whisk the olive oil and sugar. Whisk in the eggs, beating well after each. Add in the yogurt and extracts. If you don't enjoy the taste of almond as much as I do, reduce to only one teaspoon instead of two.
In a small bowl, combine the flour, baking powder and salt. Whisk the mixture into the batter in increments, until fully combined. Squeeze in two lemons worth of juice and the zest of one lemon. Be prepared for a wonderful aroma to fill your home while this bakes! Stir in the poppyseeds. Pour batter into a greased bundt pan and bake for 50 minutes, or until cooked through. Be careful though that the cake doesn't bake too long or it will lose it's airy and moist texture.
Once finished baking, overturn the cake onto a flat surface and allow to cool for 5-10 minutes. Squeeze the remaining lemon (1/2 – 1 lemon worth of juice) over the top for added citrus flavor if desired, fill with strawberries and dust with the powdered sugar. Serve warm. It's delicious with a cup of coffee!