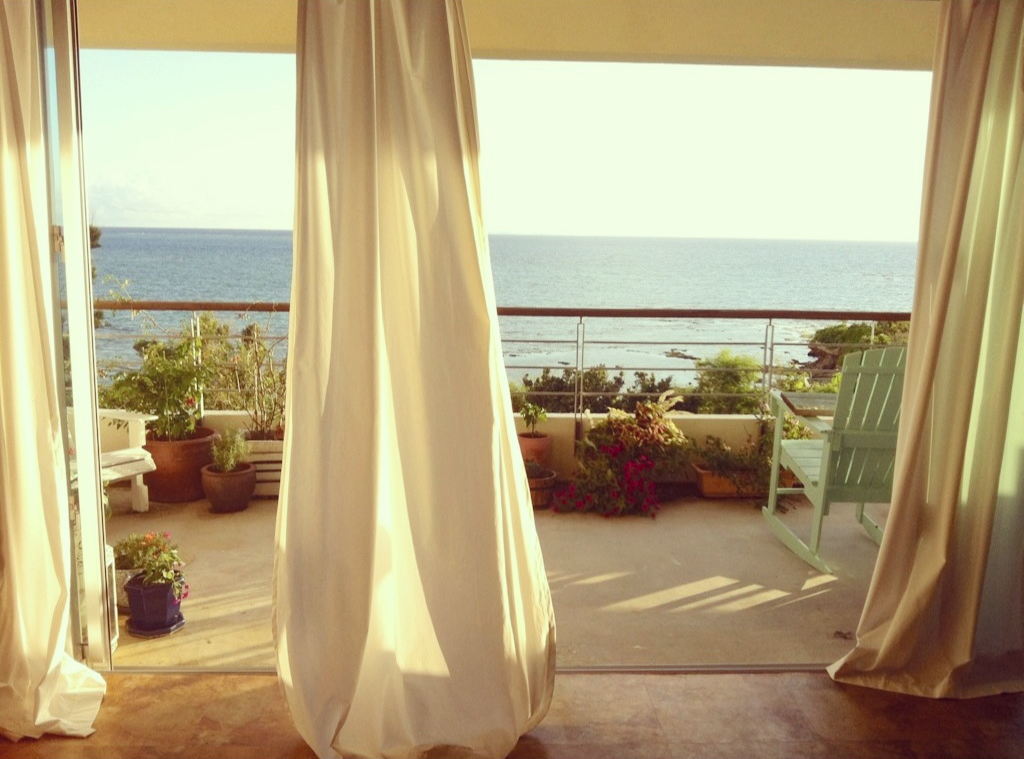 Have I ever mentioned on here that we got rid of our tv before moving to Okinawa? We thought, why not? Let's explore and enjoy the island, and focus on our marriage during all of our free time. It's easily one of the best decisions we've ever made. I thought it would be fun to share our thoughts after being nearly three years in…
*We
read the news, or listen to podcasts.We love movies but we're really picky now about what we watch. Cam got us a nice projector when we moved here.. it's compact and stays ontop of his nightstand. We left the wall across from our bed open so it acts like a huge movie screen. All we have to do is plug it into our mac and voila! No big clunky tv but we can still cuddle up and have movie nights. It's fun and we get to control what we watch. No more air-brushed Victoria Secret's ads in our face every other commercial.
*It has been a breath of fresh air. Omitting a good deal of Hollywood (one of the strangest and most bizarre places on the planet in my opinion!) from our home has been so good for our souls. If I sound like a Grandma, I'm great with that 🙂
*Talking, books & music took the place of our tv. And then John Shea took the place of most everything!
*It's aesthetically pleasing. Our couches face the East China Sea and we've arranged every part of our little home to be centered around the gorgeous view above. When we moved in, we realized how out of place a tv would look in this apartment. It's once in a lifetime that we get to live here, so we wanted to make the most of it in every way.
Am I saying it's wrong to own or watch tv? Heck no! I worked in tv news, and also think there's some amazing shows out there, though they may be few and far between. I've watched every episode of Downton Abbey atleast ten times each.. We may buy another one wherever we go next so that John can watch his little shows and movies — and occasionally give me a break! Real life. However, not having one for a few years has been refreshing… so much so we've also talked about maybe never going back.
I'm curious to know what you all think 🙂