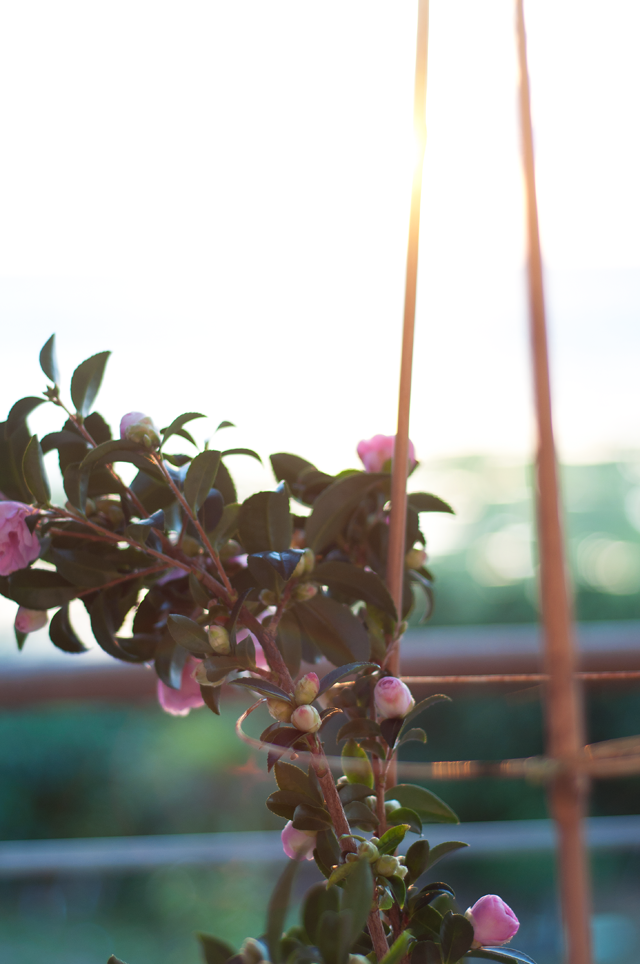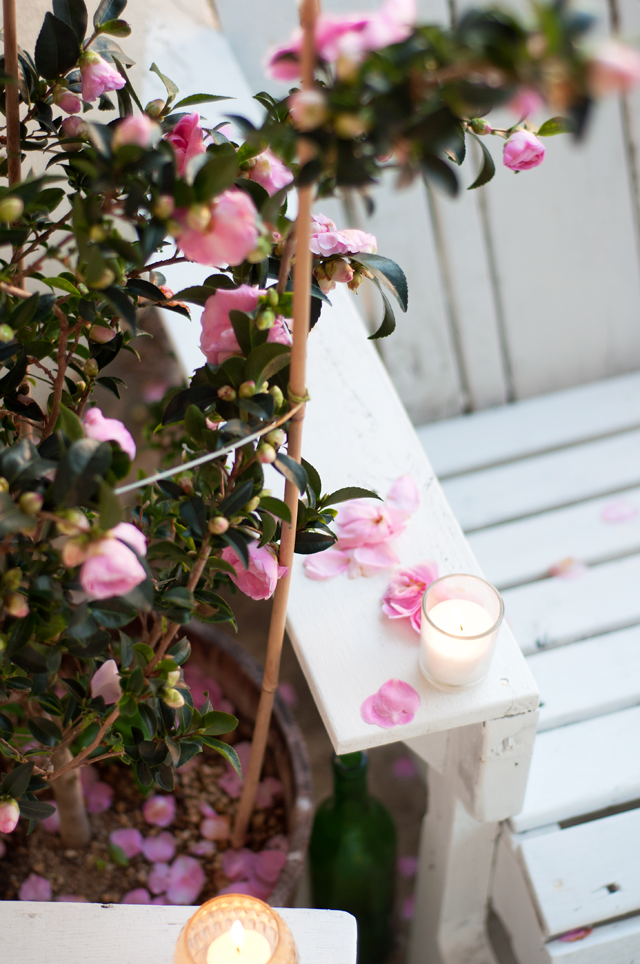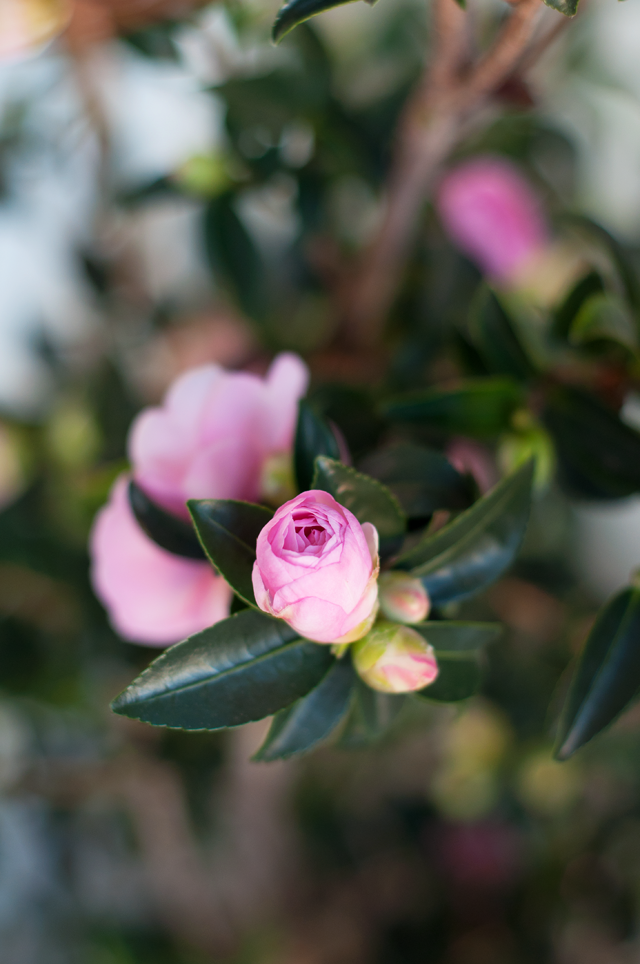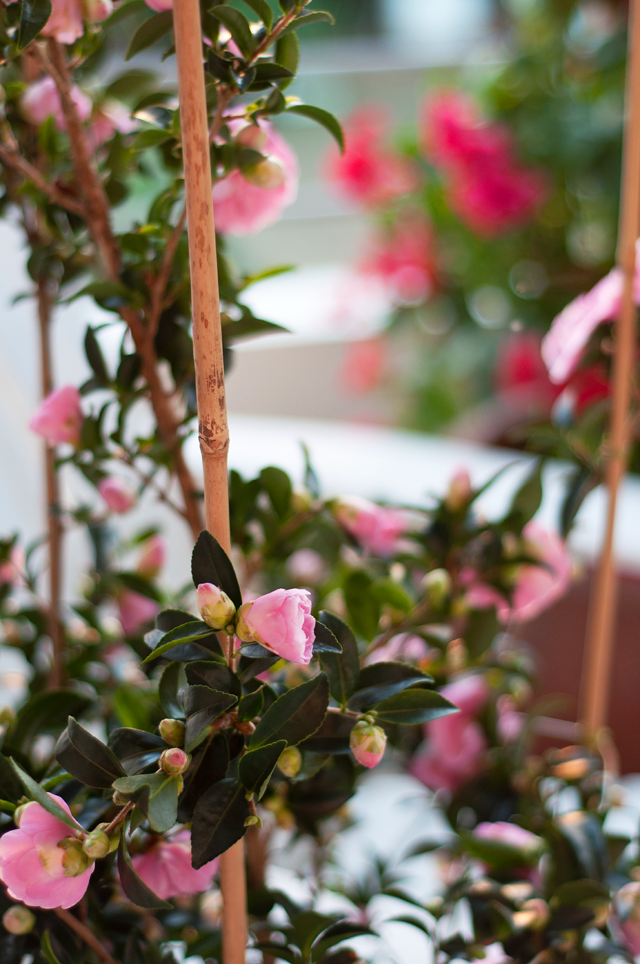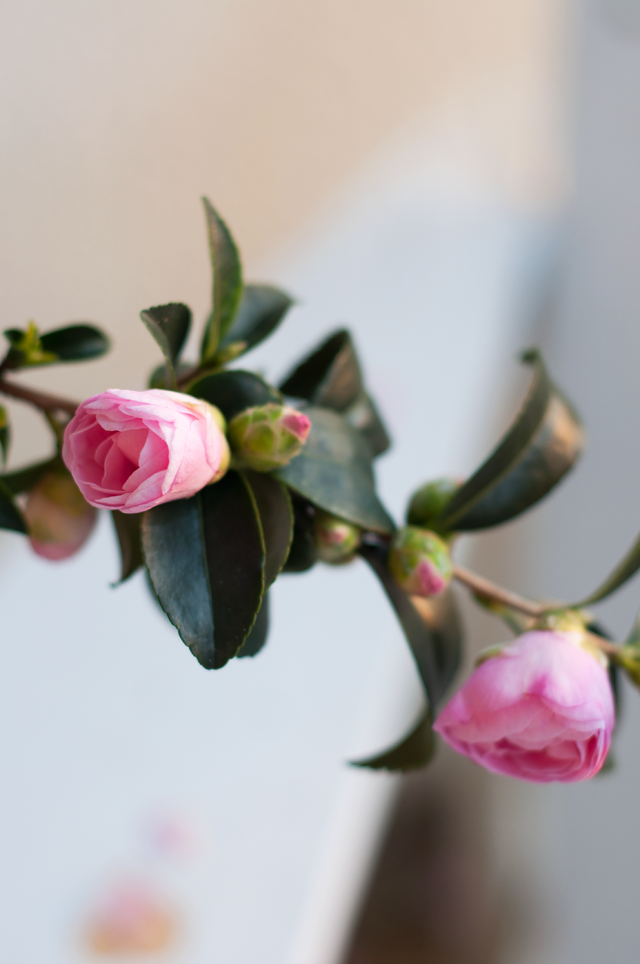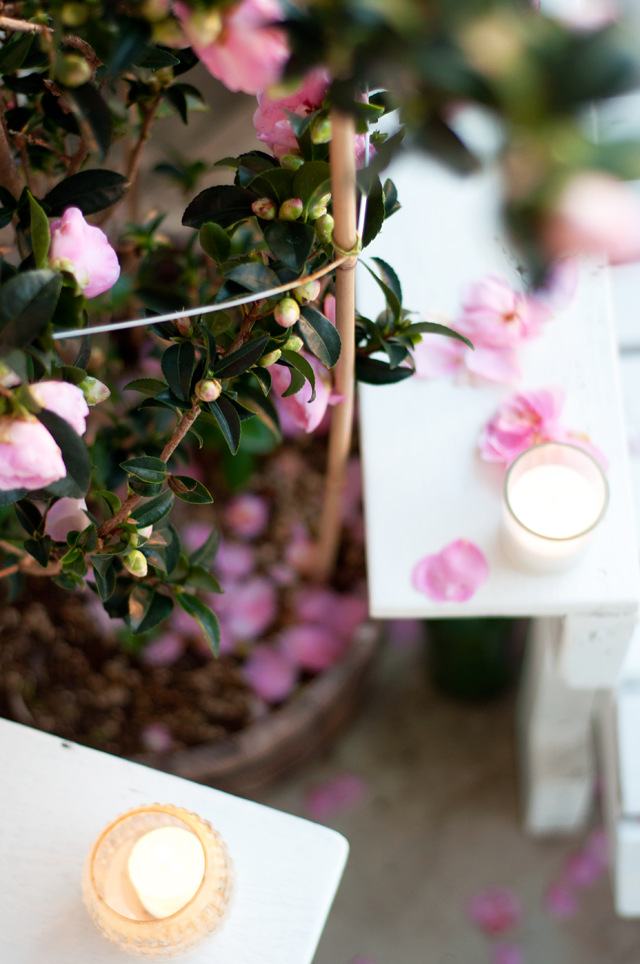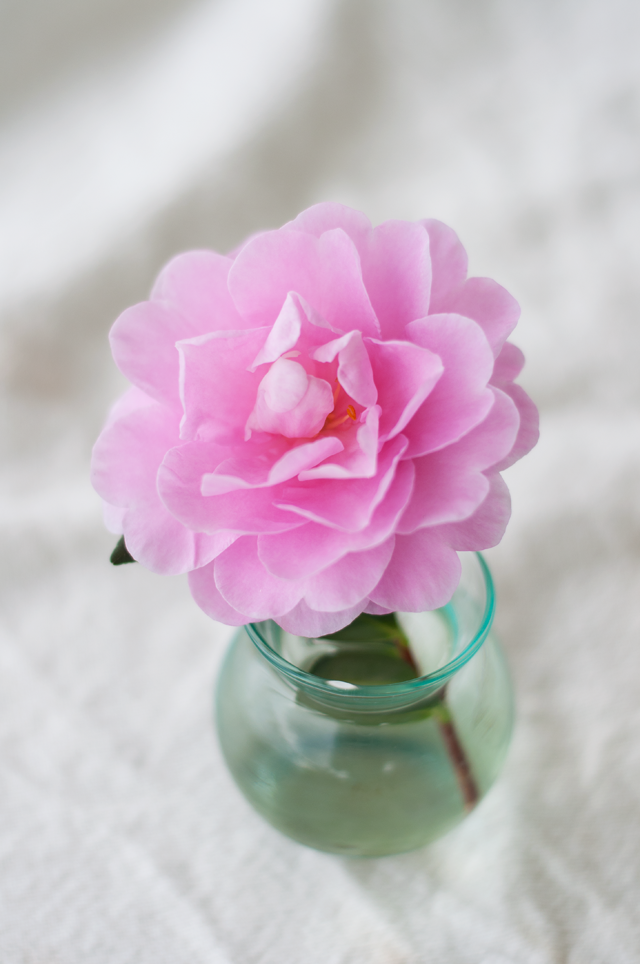 Last Christmas, Cam surprised me with
this camellia shrub that I'd googly-eyed at the nursery, with the
promise of fragrant, beautiful blooms by the next winter.
I've
been watering it ever since, expecting God to make
it break out into gorgeous blooms. I leaped in the air at the first blossoms this Christmas, and
then when it totally exploded in color by the time we got home from
Hokkaido. The smell alone was worth the wait. And every morning that I
go out to check for new blooms, I am reminded of these simple, yet
spectacular truths: the promise of Spring, new life, and answered
prayer.
This
past Sunday evening, I lit all the lanterns and candles on our back
deck and made my two guys hang out in the adirondack chairs with me. The most darling little boy in all the world decided ten minutes was enough time to be
still and at rest before he'd like to be held on the move again. But
it was still ten, lovely, glorious minutes awing and enjoying my
Christmas gift from my love, who would fill every square inch of our
house with my favorite flowers if he could.