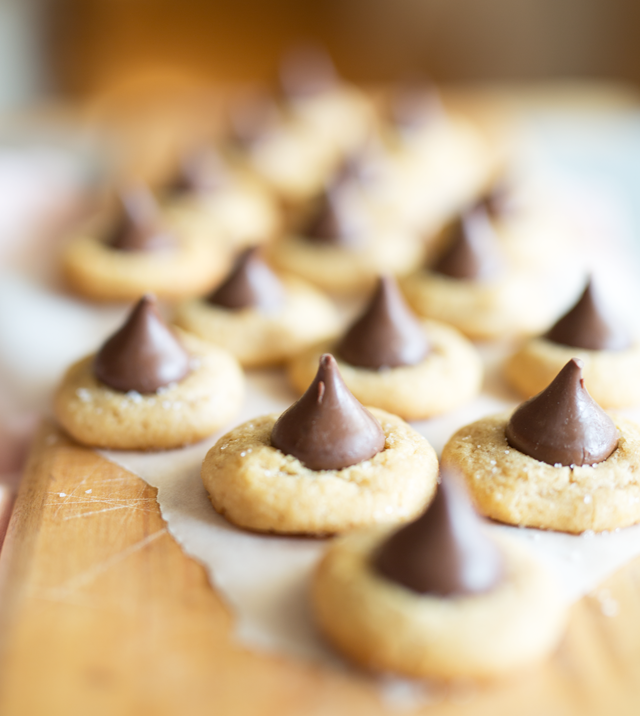 I've never been able to find peanut butter here in Zagreb, so when we bring a jar back with us from a commissary run in Italy, these cookies are even more of a treat for my family and especially for some of our Croatian friends! I hope you enjoy this rich, sweet, comforting recipe – perfect for this season!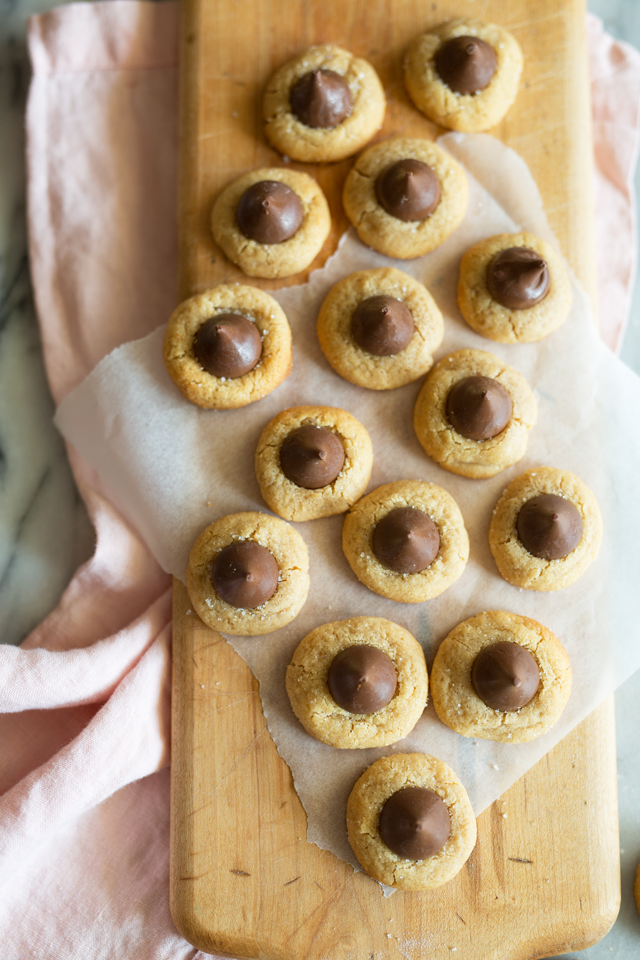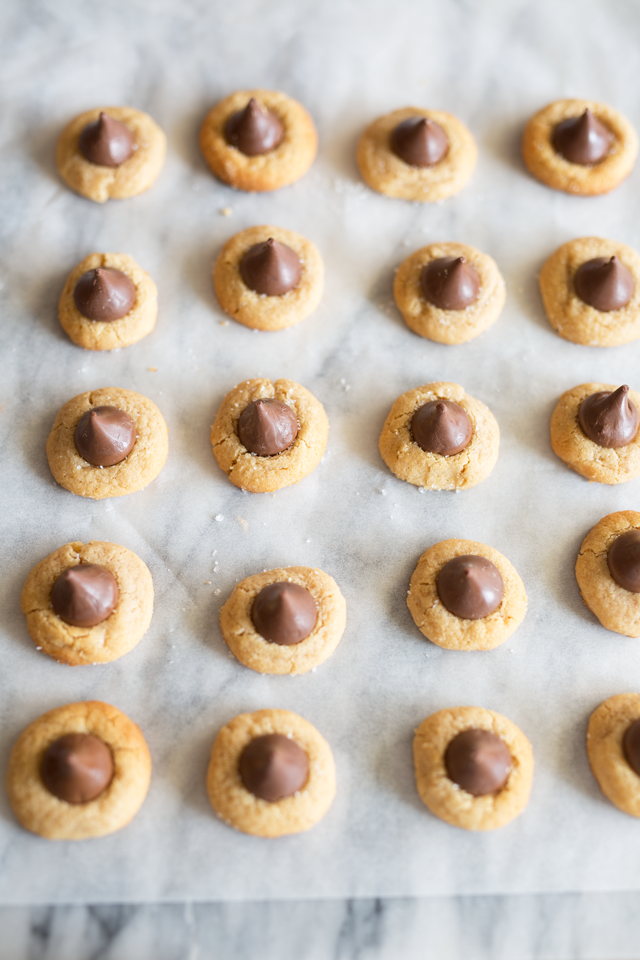 Peanut Butter Kisses
(makes around 2.5 dozen)


1 C butter (250 grams), softened
1 C (250 grams) peanut butter
1 TBS pure vanilla extract
1 1/2 C raw sugar
1 egg at room temperature
1 egg yolk at room temperature
2 C flour
2 tsp baking powder
1 tsp fine sea salt
Preheat the oven to 350 F / 175 C.
Fold together the butter and peanut butter. Add in the vanilla, sugar, egg and egg yolk (this will make a softer, chewier cookie – something that helps with otherwise dry peanut butter cookies!) and once combined, gently fold in the dry ingredients.
Roll the doll into small balls and place on a parchment lined baking sheet. Bake for 7-10 minutes (again, my oven here bakes quickly!) or until lightly browned around the edges. Place on a wire rack or the counter to cool while gently pushing a hershey kiss (or piece of chocolate) into the center. Enjoy!!