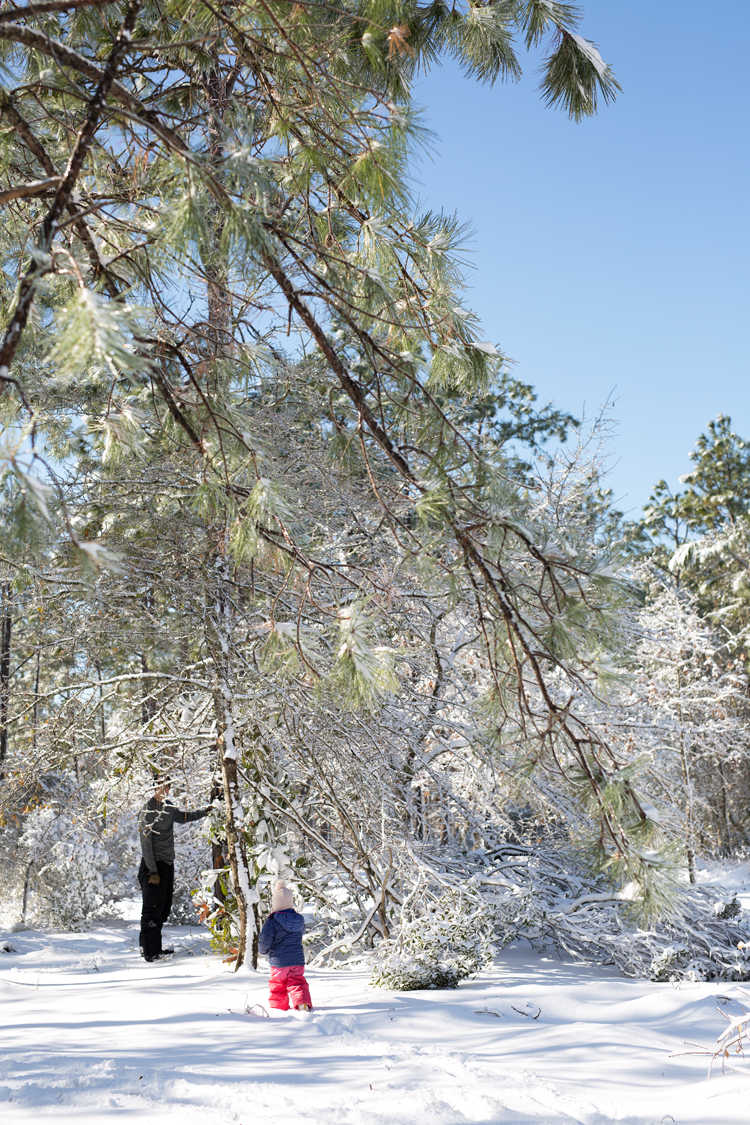 We had our first official snow day today — the kids went to bed giddy last night (me too!!) thinking about waking up to snow and Daddy being home. It was so beautiful out that I had to share…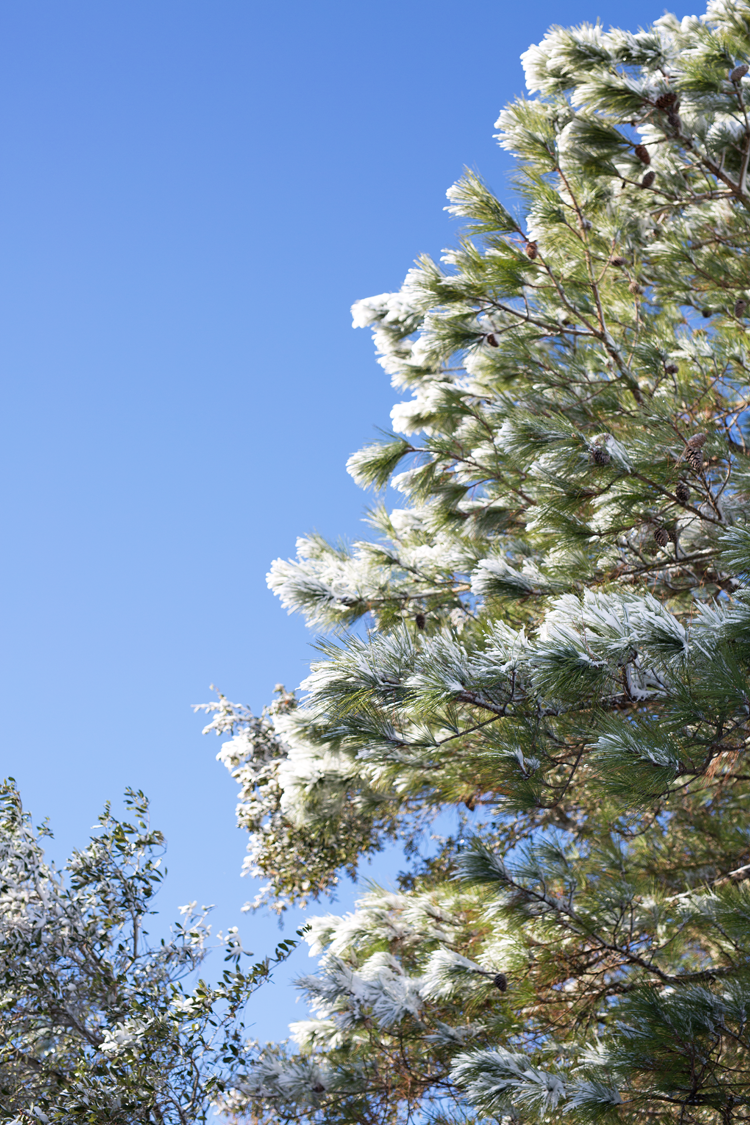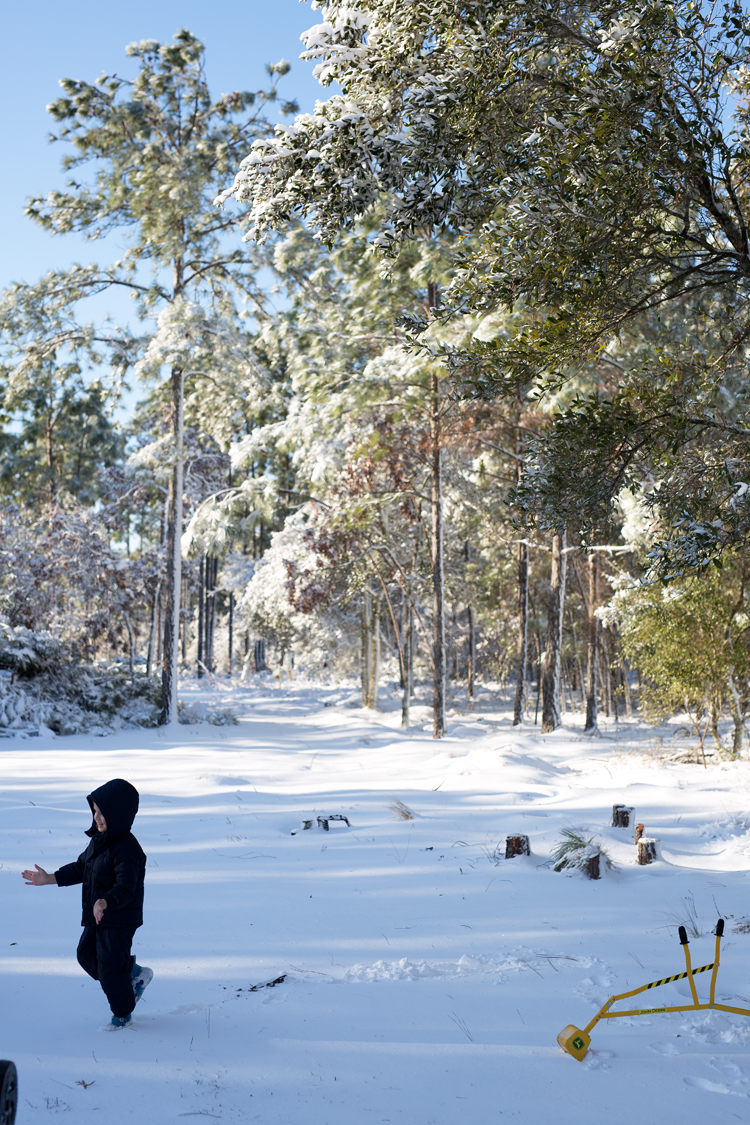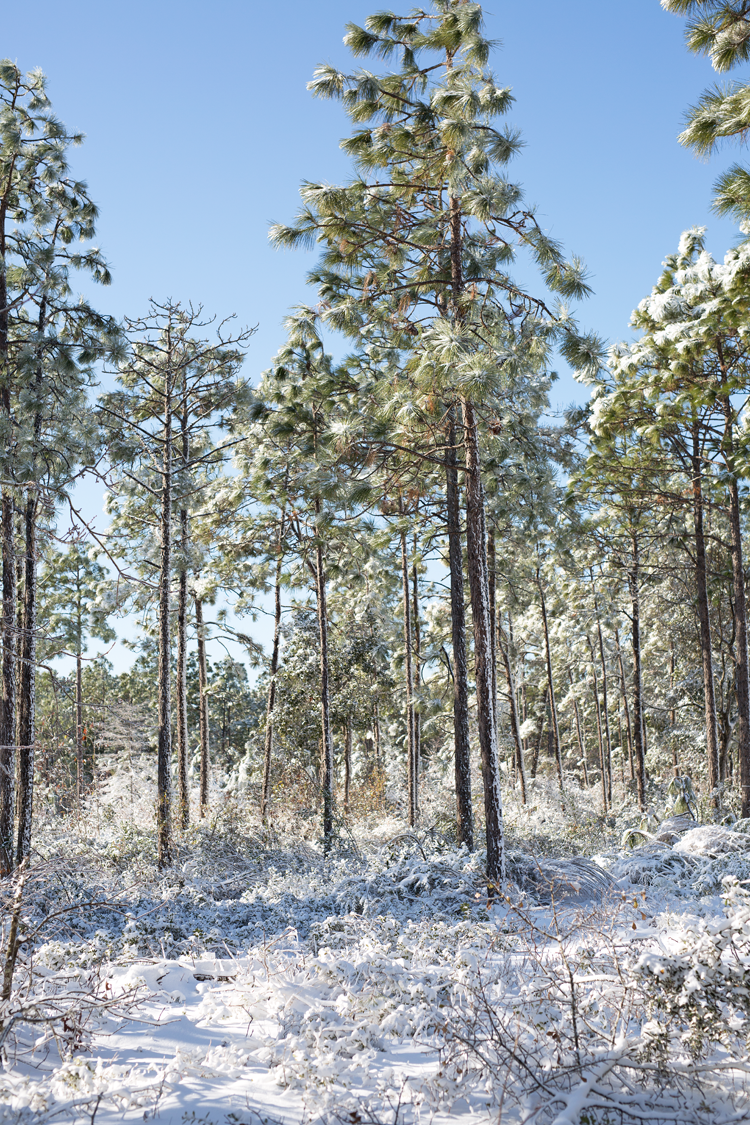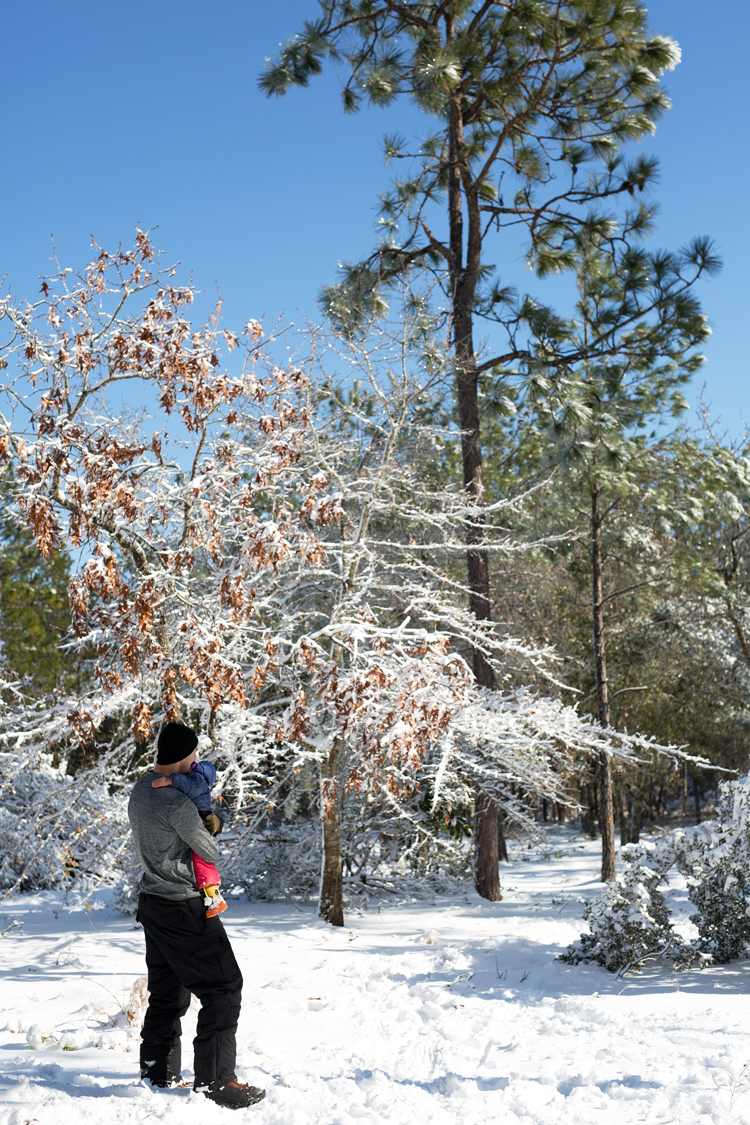 Thanks to Cam clearing a large section of our land, he was able to expose a bunch of beautiful hardwoods (and a magnolia) that had been totally covered in dense pine tree forest. I can't wait to see the maple trees change color come next Fall!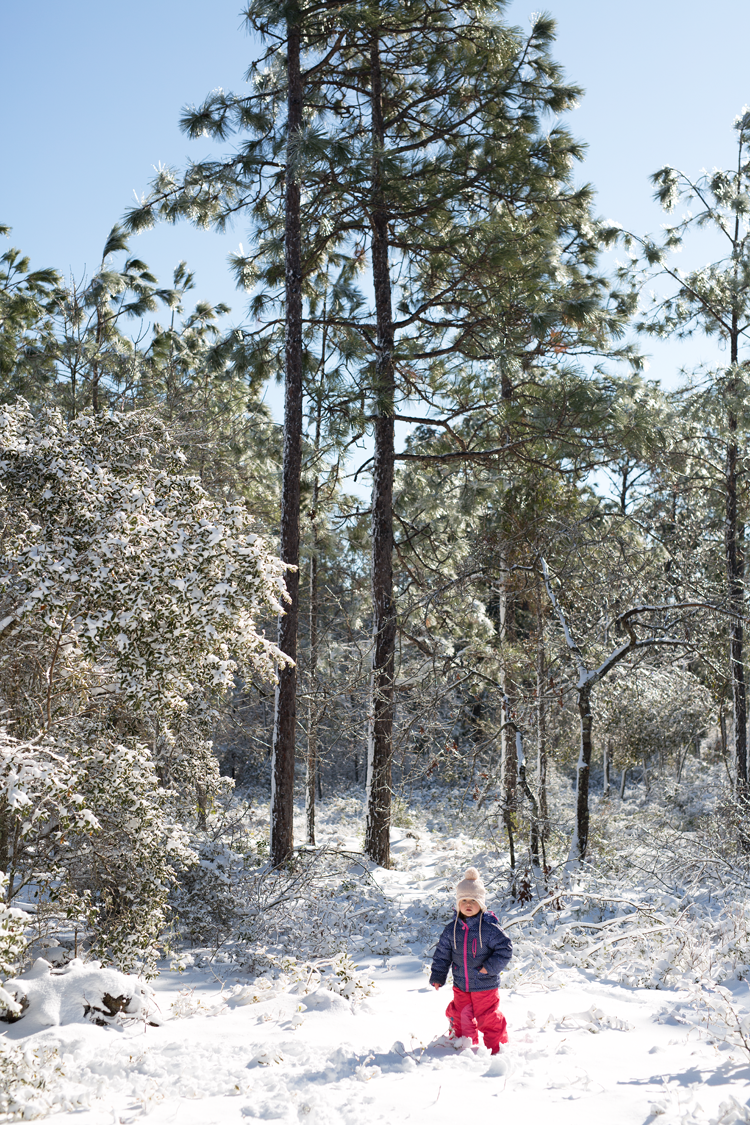 Her brother told her about the tracks we'd found so she wanted to go see the "cute deer footprints" for herself.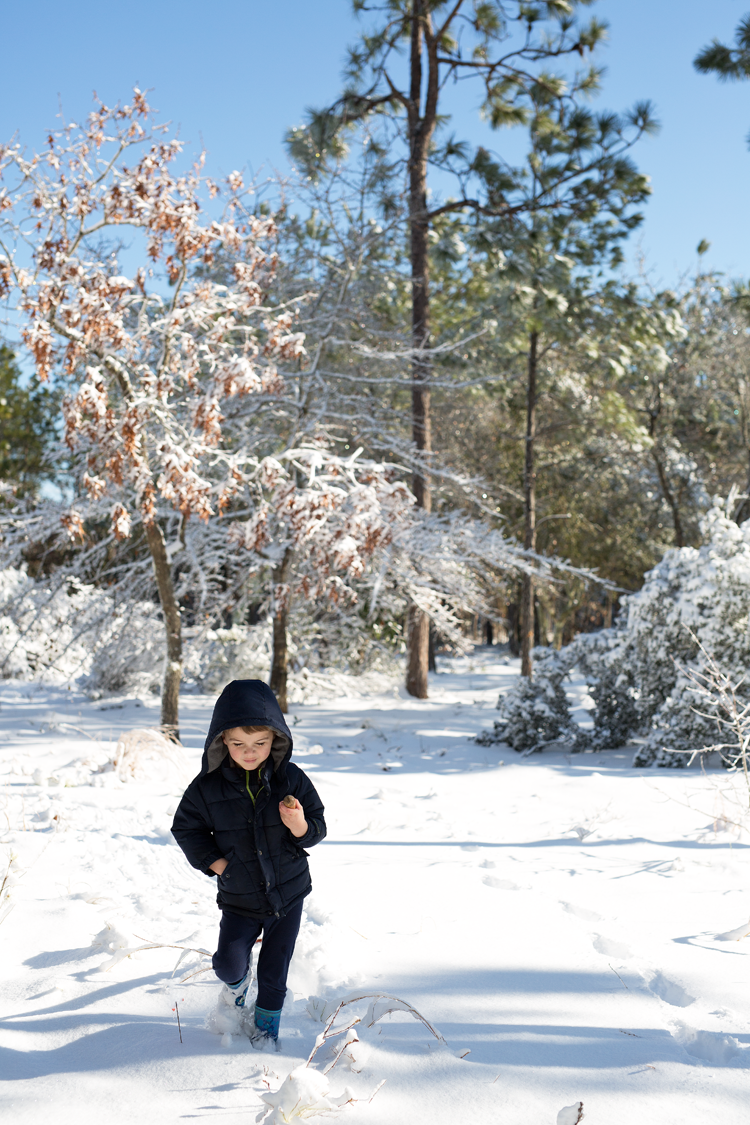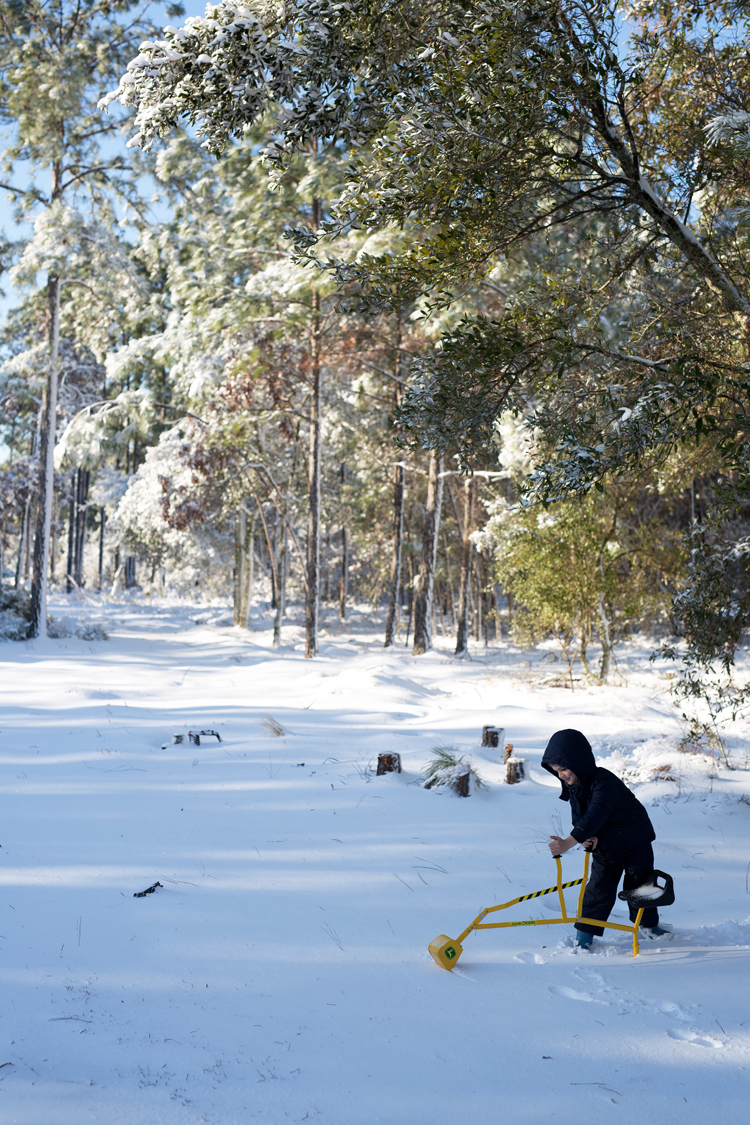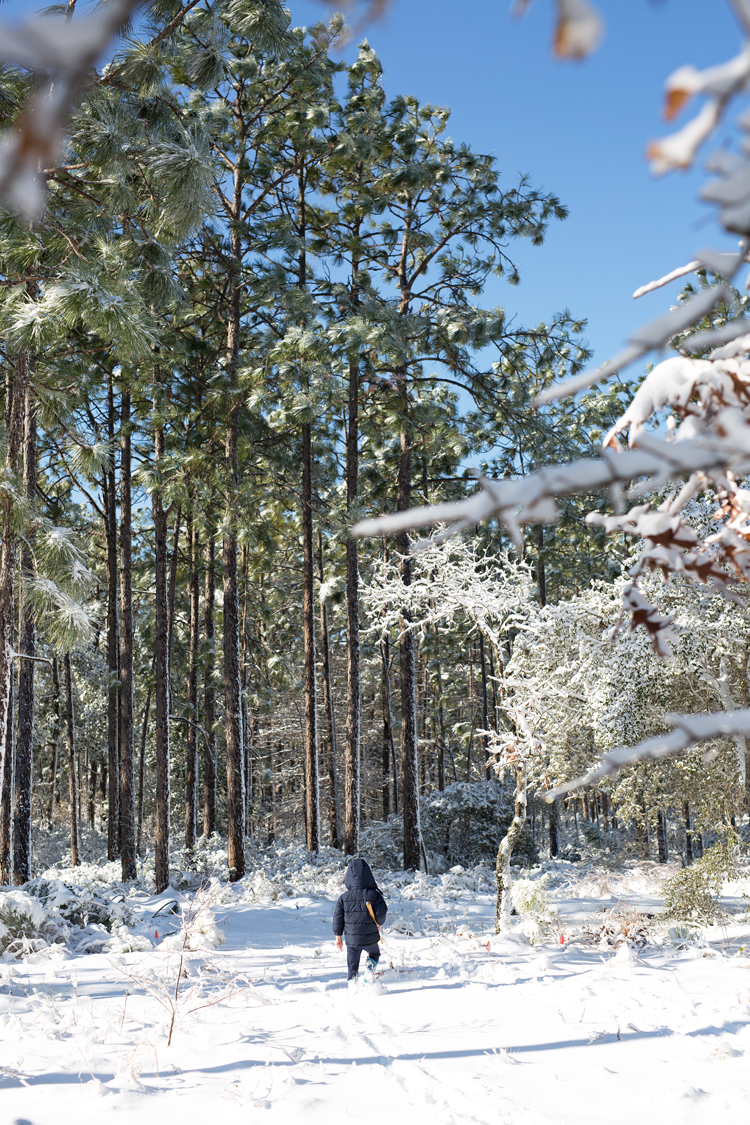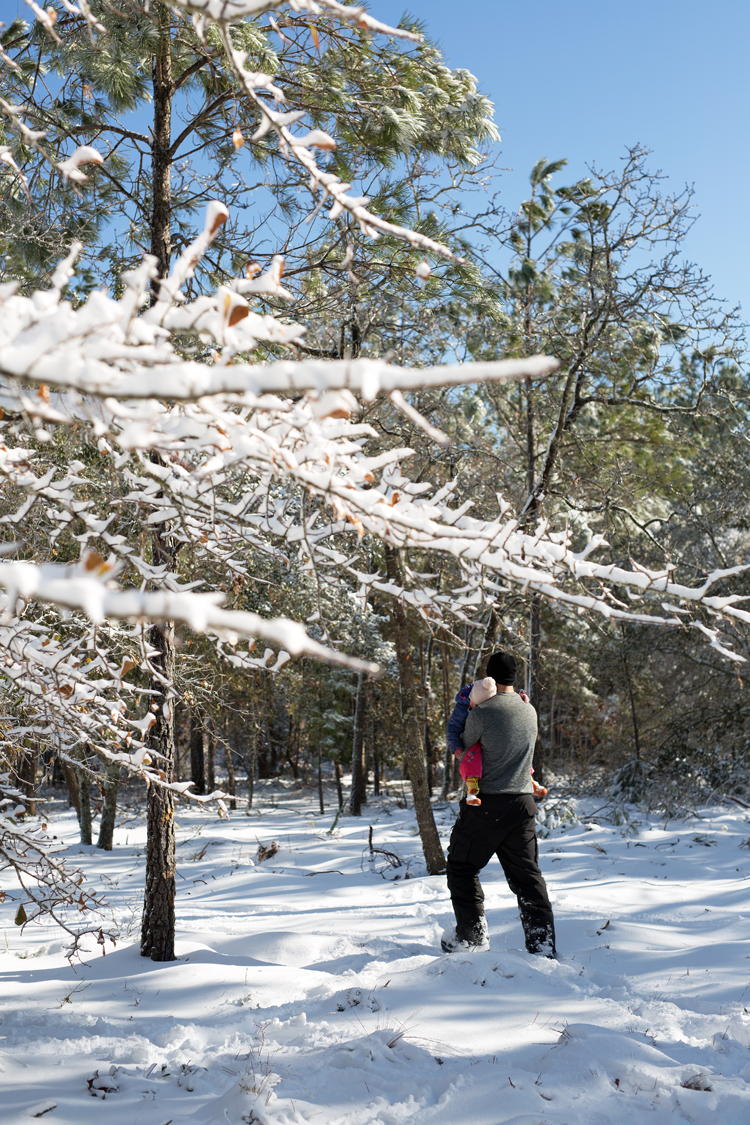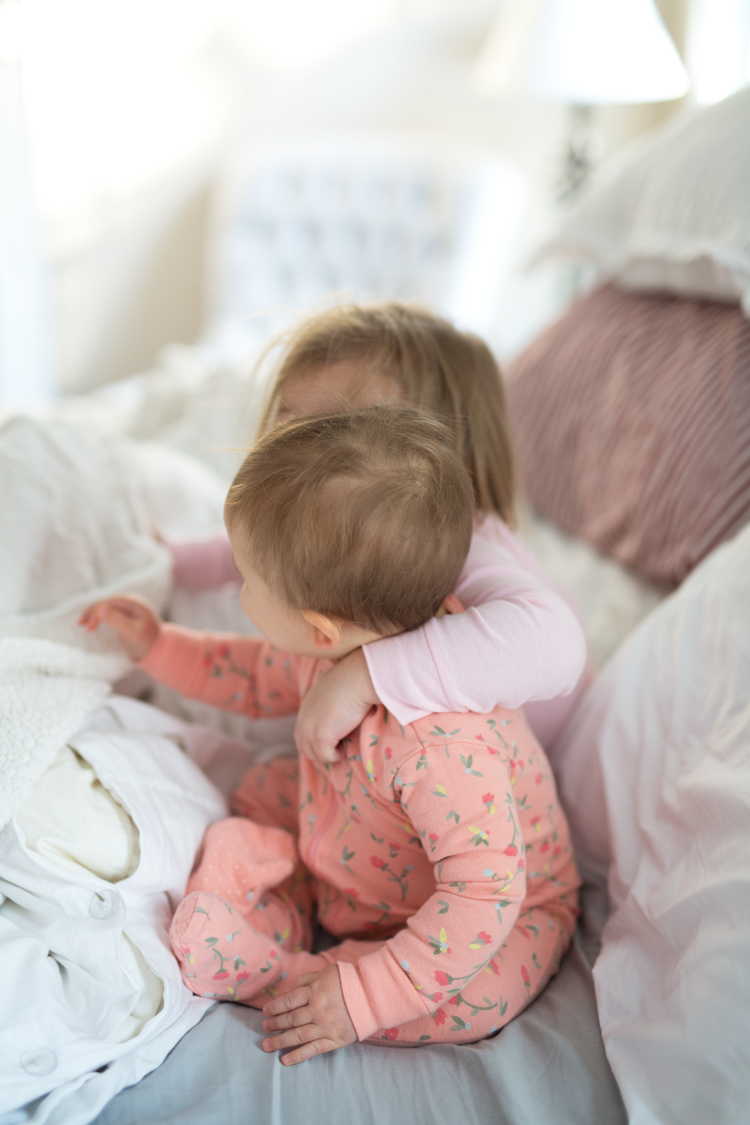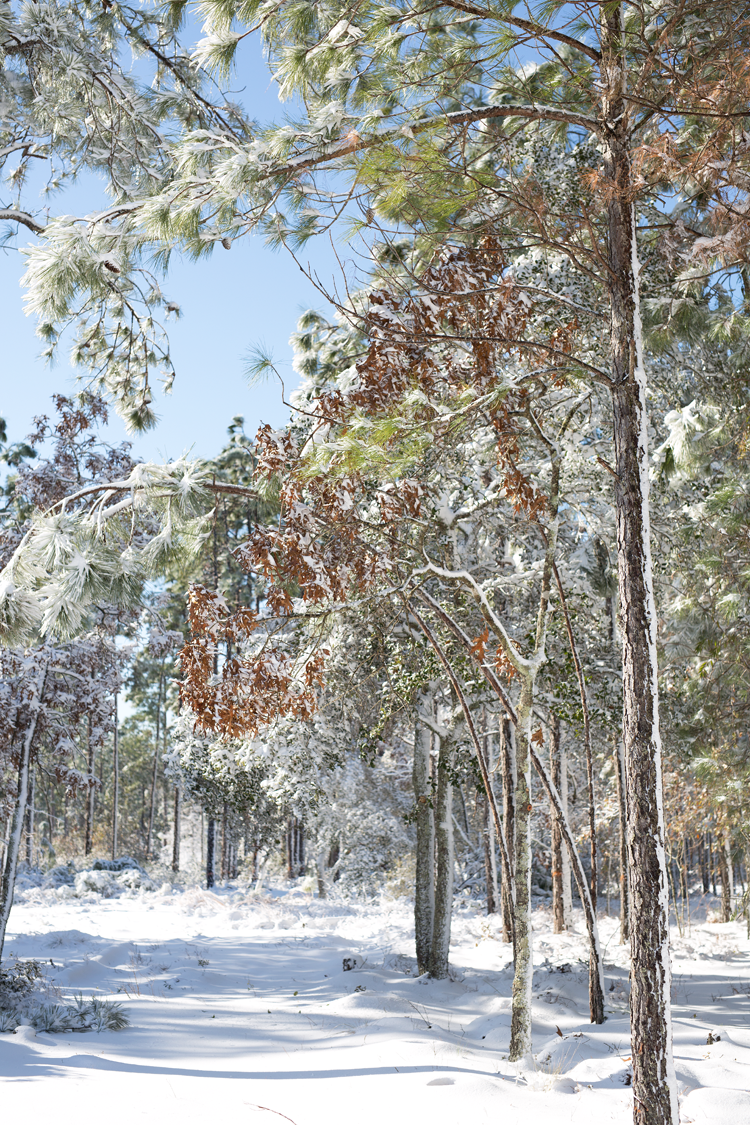 I can't stop jokingly singing, "I want to wash my hands, my face, my hair with snowwww…."
Can you name that movie?!