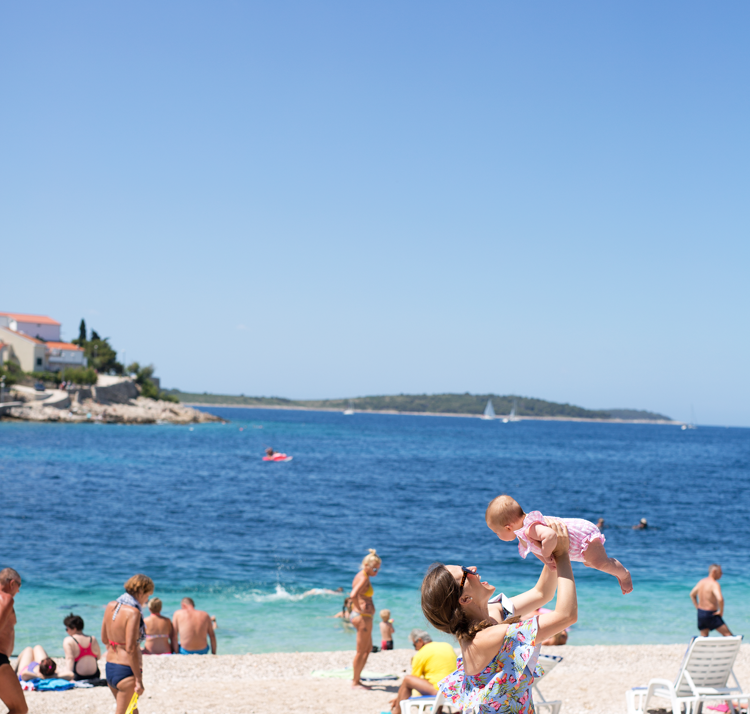 The most asked question in Croatia this time of year is, "Kad idete na more?" When are you going to the sea? If you live in Croatia, chances are at some point you are going to the coast to an extended family's home or a rented apartment. Our family got to spend some time with our friend (and landlady!) at her apartment on the coast, just a mile or two from Primošten. Her building is right on the water in a small inlet (the photo below is the view!). It's unreal how beautiful the rocky coast is, but really tricky with babies and toddlers. All three of them got in the cold Adriatic though and swam until late past their bedtimes the first night we got there — we were so proud especially of John Shea! He had the time of his life and did not want to get out. He even took an early morning swim with me!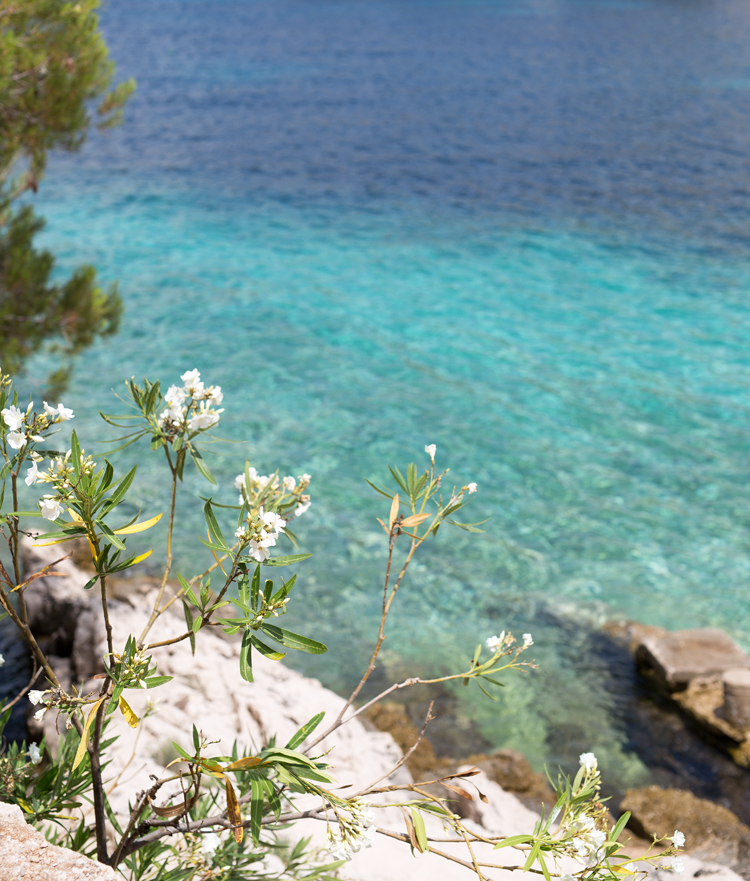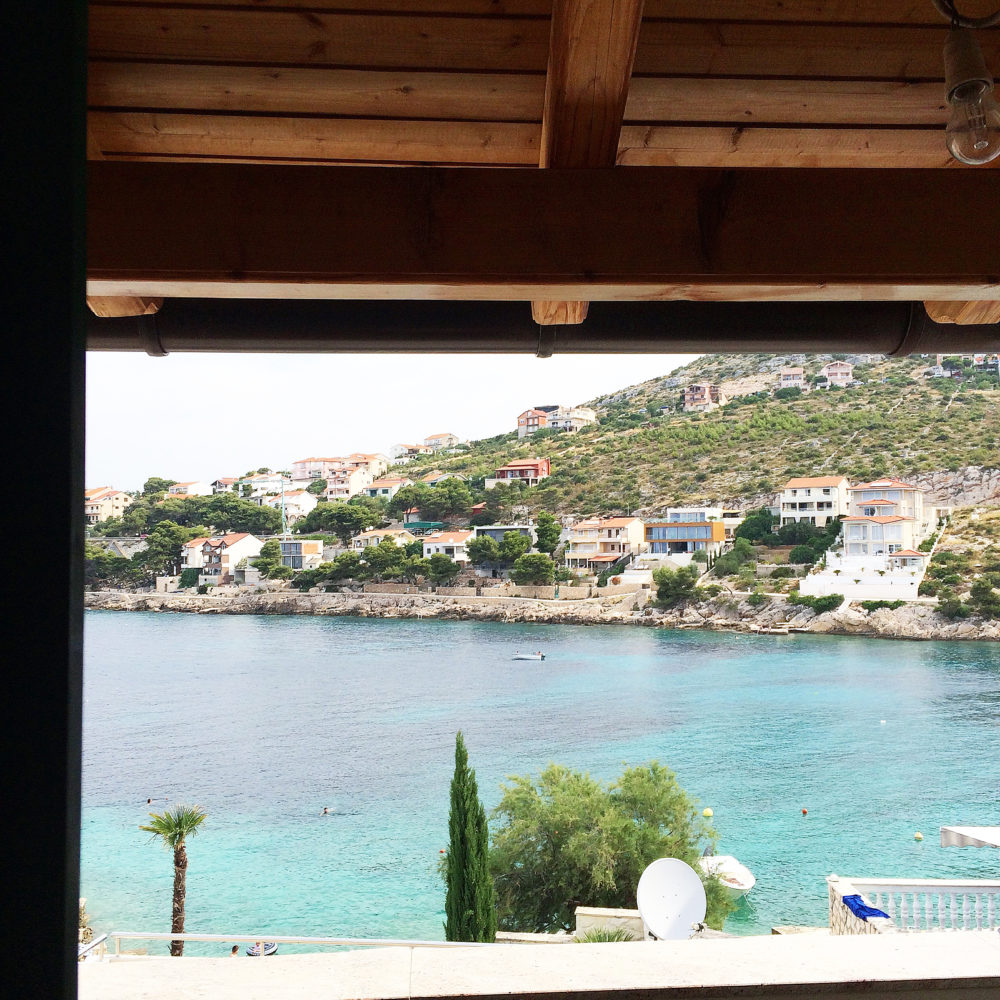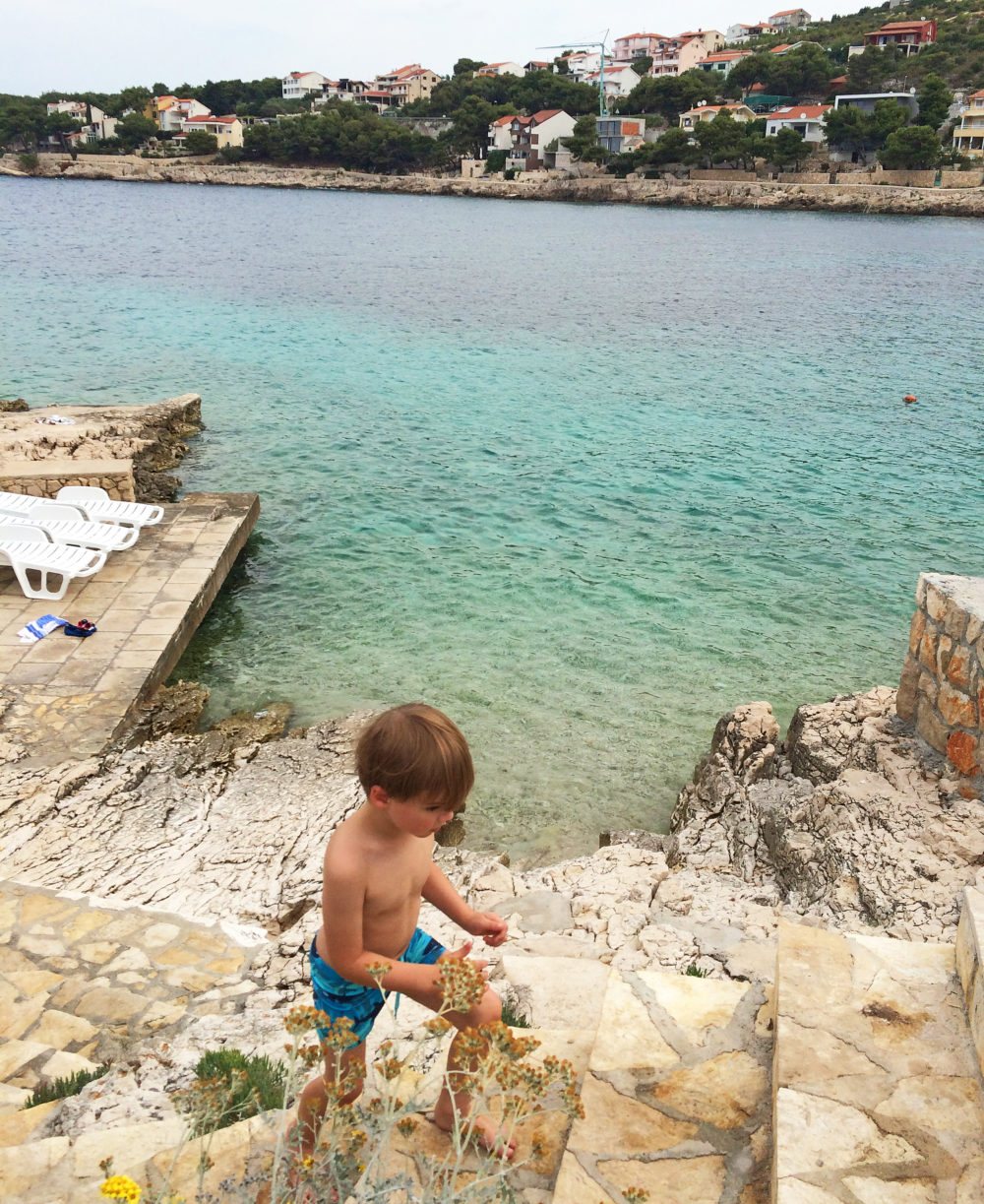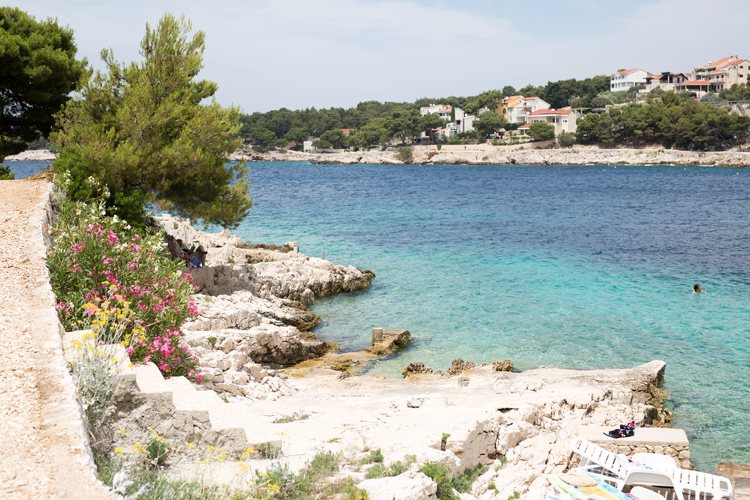 Ivanka took me with her and her neighbor to visit her "fish guy" where we bought fish still flapping and taught me how she cooks it over an olive wood open fire. It was one of the best meals we've had these two years in Croatia and I wrote all about it for that big project I've been hard at work on this past year;)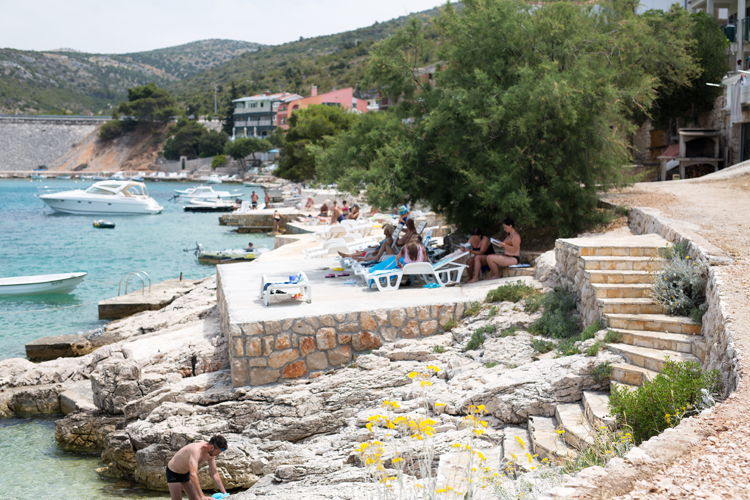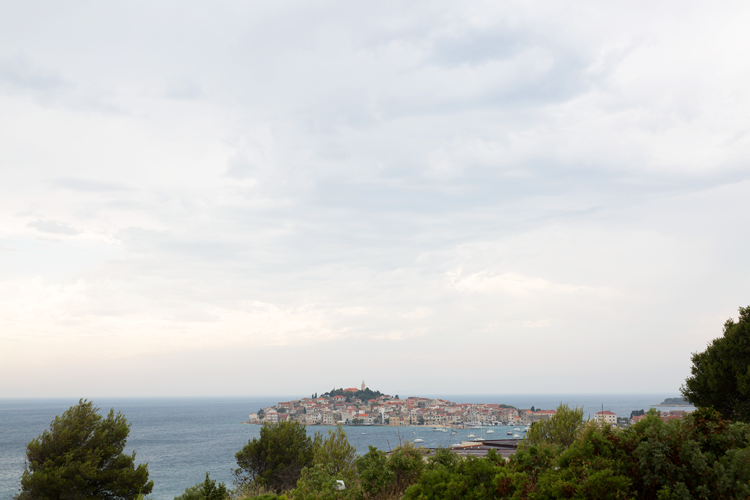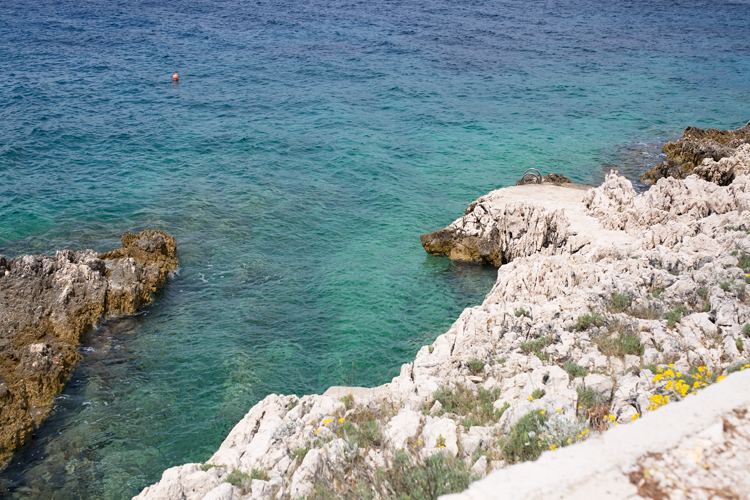 These are her apartments in the small village of Bilo for anyone interested!