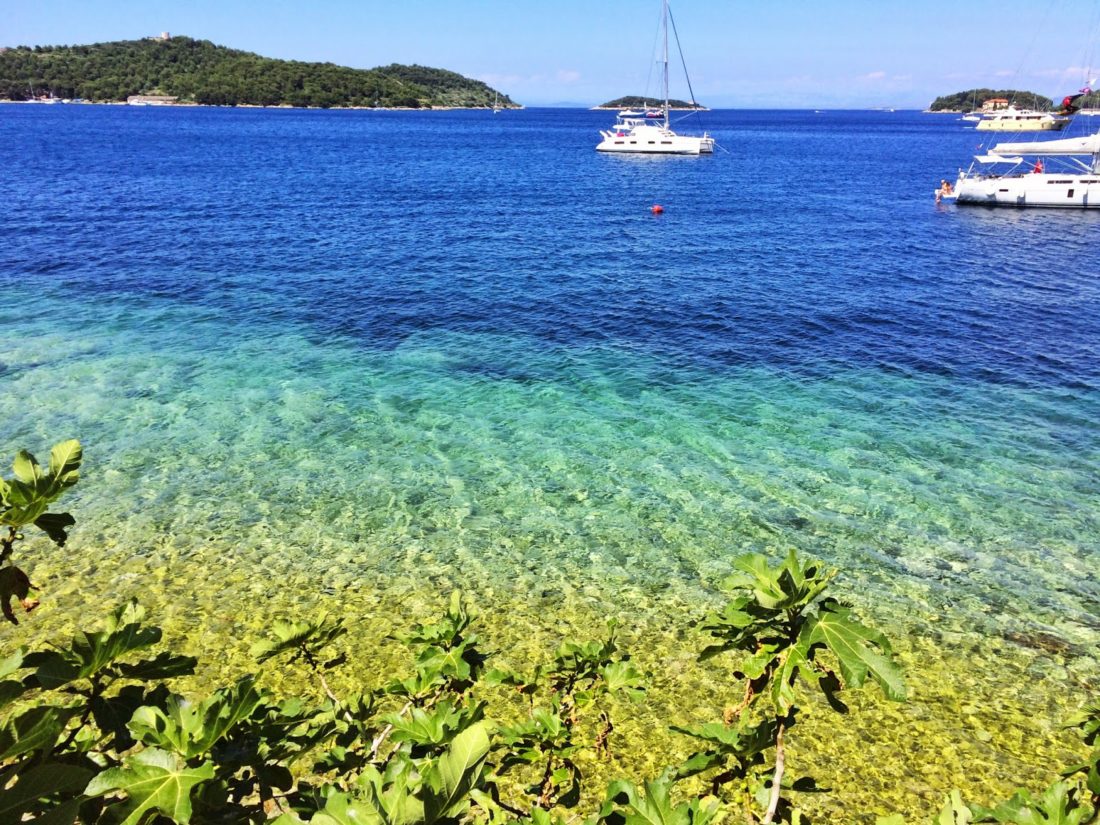 Cam and I started our Croatian language classes two weeks ago and can't even begin to tell you how excited and thankful we are about our move there next summer. (I'll do a post soon explaining more and what we're up to until then…) My friend
Maddie
was in Croatia this summer so I asked her to share some photos with us. It makes me so happy looking at these and so excited for the adventures ahead in such a fascinating and beautiful part of the world… especially since my Mom's family is from there. We're moving to the capitol city of Zagreb, so it'll look and feel much different than these, but Zagreb is only about a two hour drive from the coast and Cam and I are already planning to explore it as much as possible. Thank you
Mads
for taking the time to share your trip and a taste of where we're (Lord willing!) preparing to call home for a few years!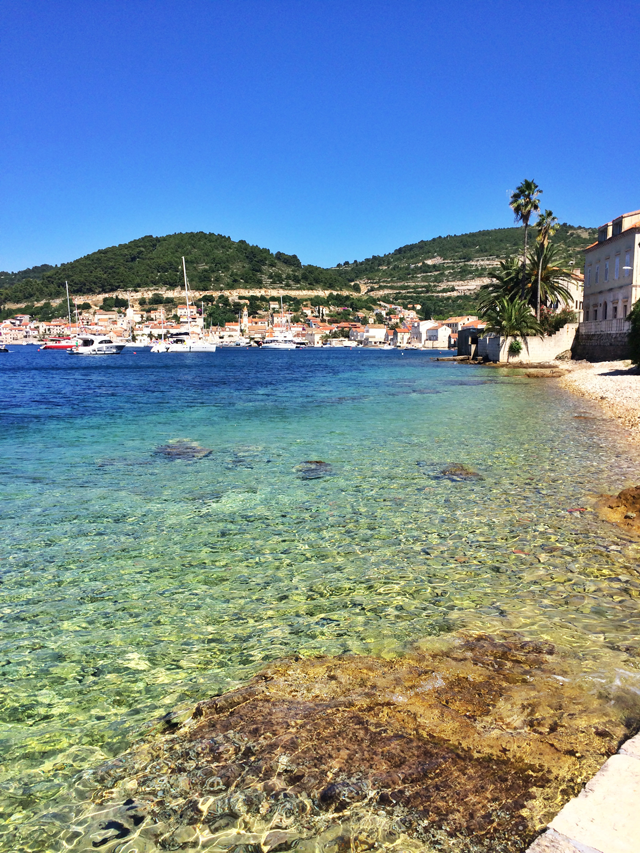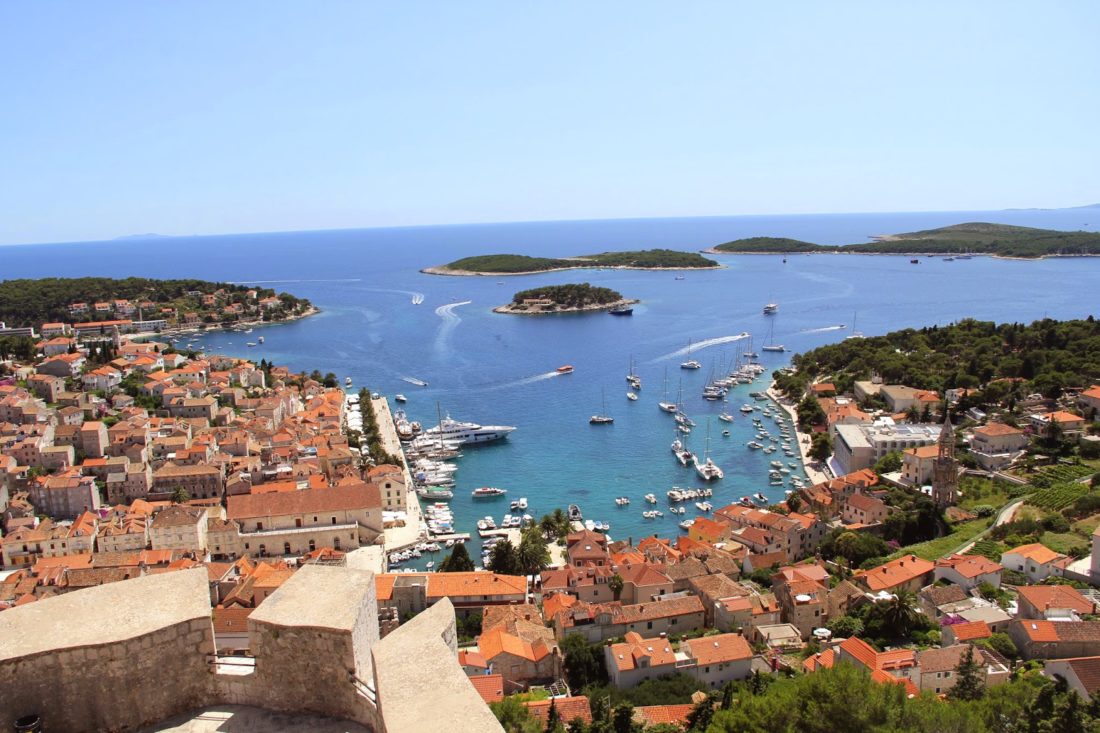 Hi all!
I'm by no means a travel pro like Manda here, but I did find myself on the adventure of a lifetime with my fiancé's family this past summer!
David proposed to me on
June 21st
, and we left for the Croatian coast on
June 25th
just for a little last minute engagement celebration. HA! Just kidding. The trip had been painstakingly planned for months by David and his father and had nothing to do with the timing of our engagement. My fiancé and almost-father-in-law are true men of the sea, so our vacation was spent predominantly on a 46-foot catamaran
. Our days consisted of sailing, eating on the boat, eating off the boat, and sleeping on the boat. It was a rough week, to be sure.
I read
this book
because I always try to read a book that takes place in the country in which I'm traveling, whether fact or historical fiction. It was a great dip into the deep cultural waves that have crashed through the country of Croatia in the very recent past.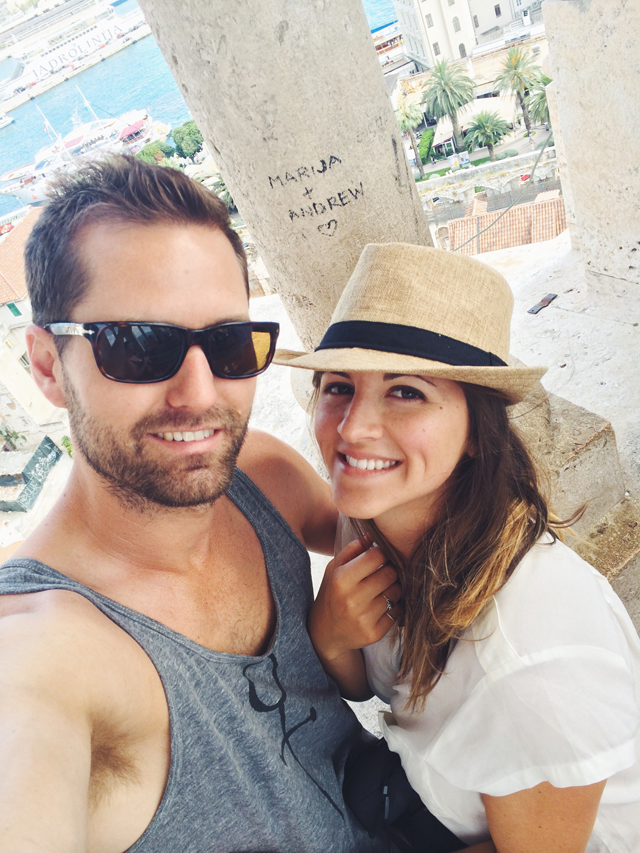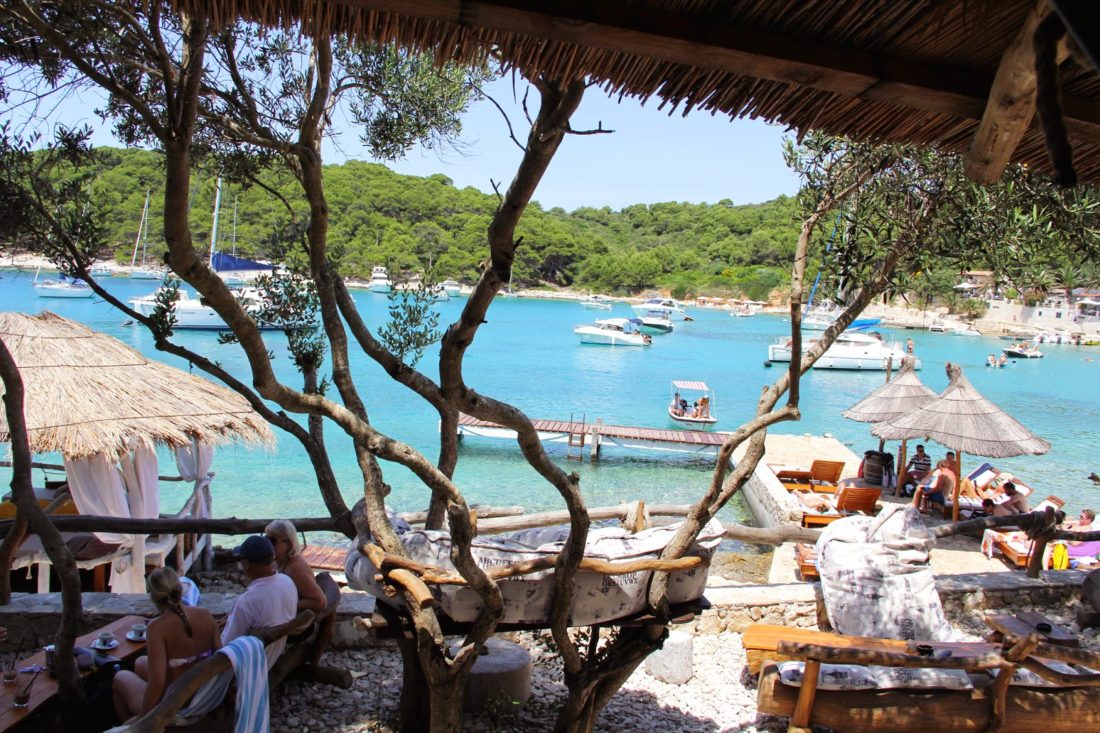 The Dalmatian Coast is one of four historical regions in Croatia. It's made up of over 1,000 islands, which run along the eastern coast of the Adriatic Sea. Both Mediterranean and Ottoman aspects of their culture are very evident. I'm from Santa Barbara, California, and noticed so many similarities between Split and my little American Riviera home. Bougainvillea sprayed all over the stucco and terra cotta homes. The air smelled like drying salt. Mountains behind us.
We'd sail to a new island, anchor or tie up to a buoy, and then take the dinghy to shore for dinner and drinks. Sometimes the bay we stopped in for the night only had one restaurant or bar to offer. Which meant far less tourists. It was glorious. I have never eaten so much charcuterie in my life, and I mean that. Apps were octopus salad and large plates of salamis, fresh olives (an entirely different food than the canned stuff back home!), local cheeses and breads. The wine was almost always local, and we ended up downing more Rosé than I expected — it's done right over there, and the popularity is growing immensely! I'm not much of a shellfish eater, but there were always plates of shrimp, oysters and the like to be had by the rest of the group. Each restaurant would bring our a LARGE platter of uncooked and uncut fish before we ordered dinner to show us the day's catches and let us see their weights, shapes and colors. Then we'd just point and they'd go prepare it! While the sea around them boasted of fresh fish, Croatia has grilled meats that are almost just as popular. David and I shared some of the best filet we've ever had, and his mom had spaghetti bolognese with fresh sweet tomatoes that was just to die for!
My souvenirs were…you guessed it…food! I made sure to snag a beautiful dark green bottle of local olive oil from the island of Hvar, a small corkwood tub of Adriatic sea salt, and pure Croatian honey. I'm still enjoying these lovely items today. Oh Croatia…come for the sailing and stay for the food!