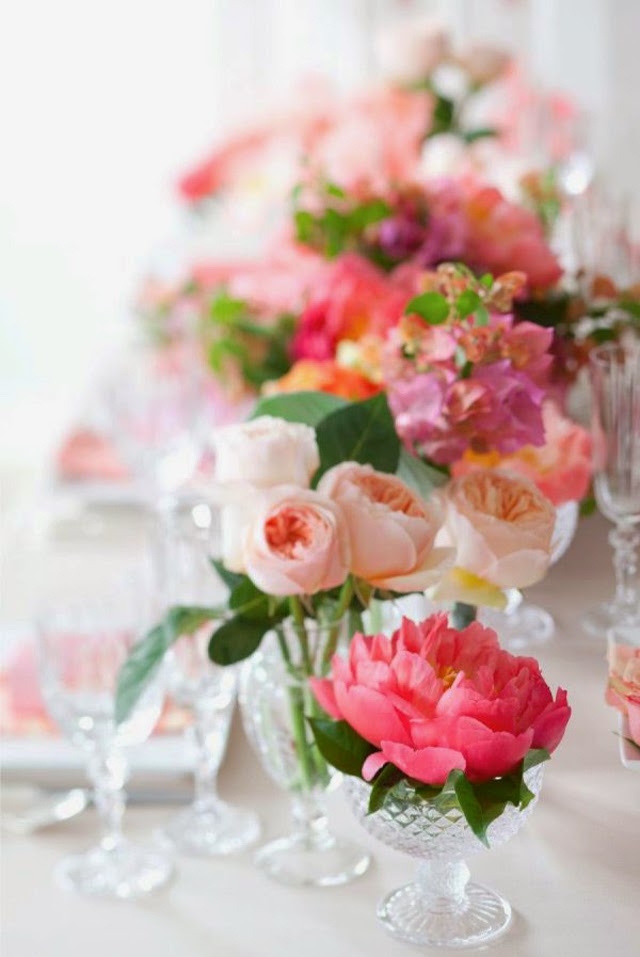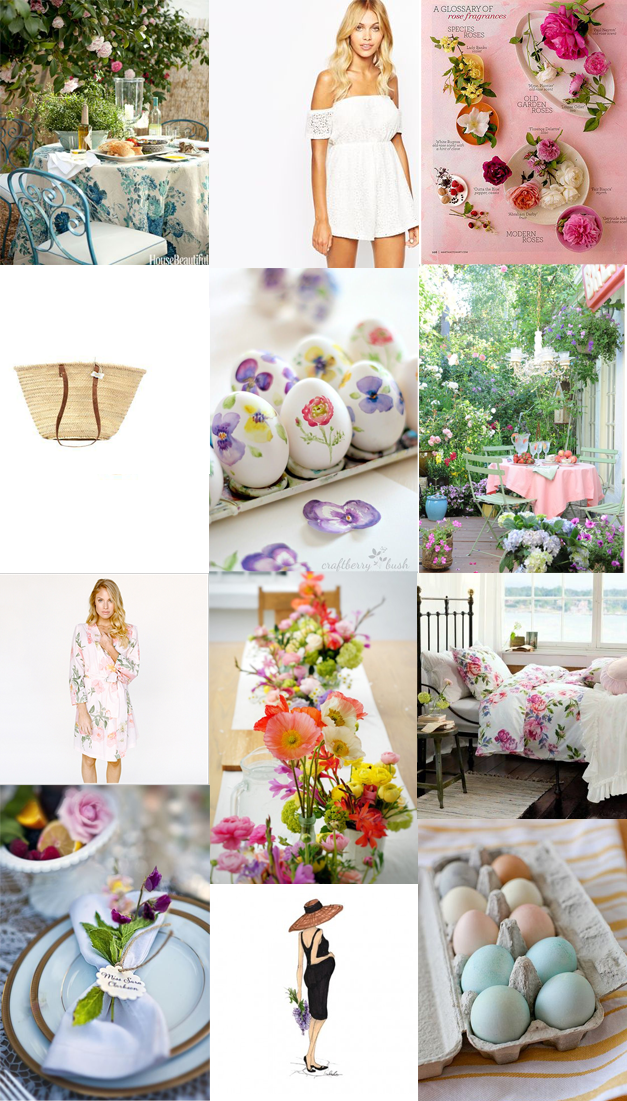 All of these images are on my Pinterest boards and there's a few things (the white romper, french market bag and robe from Plum Pretty Sugar) that are on my wish list 🙂 All of the tables and flowers are giving me ideas for our Easter table, too! I'm so thankful that we had a great checkup and our girl is healthy and still kicking inside of me, that it's almost Easter and for the beautiful California weather outside with the reminder of new beginnings represented through our garden Cam has been working hard on and the trees and flowers around town.
From left to right: // tablescape // bistro table // white romper // rose glossary // french market bag // painted eggs // bistro tablescape // floral robe // spring table // floral bed // table setting // Inslee maternity cards // naturally dyed eggs
I'm also loving April Cornell's table linens (I recently found her cloth napkins at Marshalls for a fraction of the price!)
I found a small bistro table and chairs set at Ikea that Cam picked up for me while I was in the hospital and it's been the perfect place to sit outside and drink my morning coffee while watching John Shea run wild in the backyard and play in the garden and dirt. I have a post coming soon on it.
I usually read through this book each year during Lent and Passion Week to prepare my heart for Easter.
Recently I found Magnolia Tree Paperie on Etsy and love her floral cards and this pillow that would be so pretty in our little girl's nursery.
I've planned out our Easter menu: Honeyed ham, sweet pea, fava bean and bacon salad with a yummy vinaigrette, roasted farmer's market carrots, cheesy scalloped potatoes with chives and a Springtime pavlova for dessert. All of the recipes will be coming soon, Lord willing I'll be able to cook 🙂
I hope you have a wonderful weekend celebrating Palm Sunday and thinking on the start of Passion week!