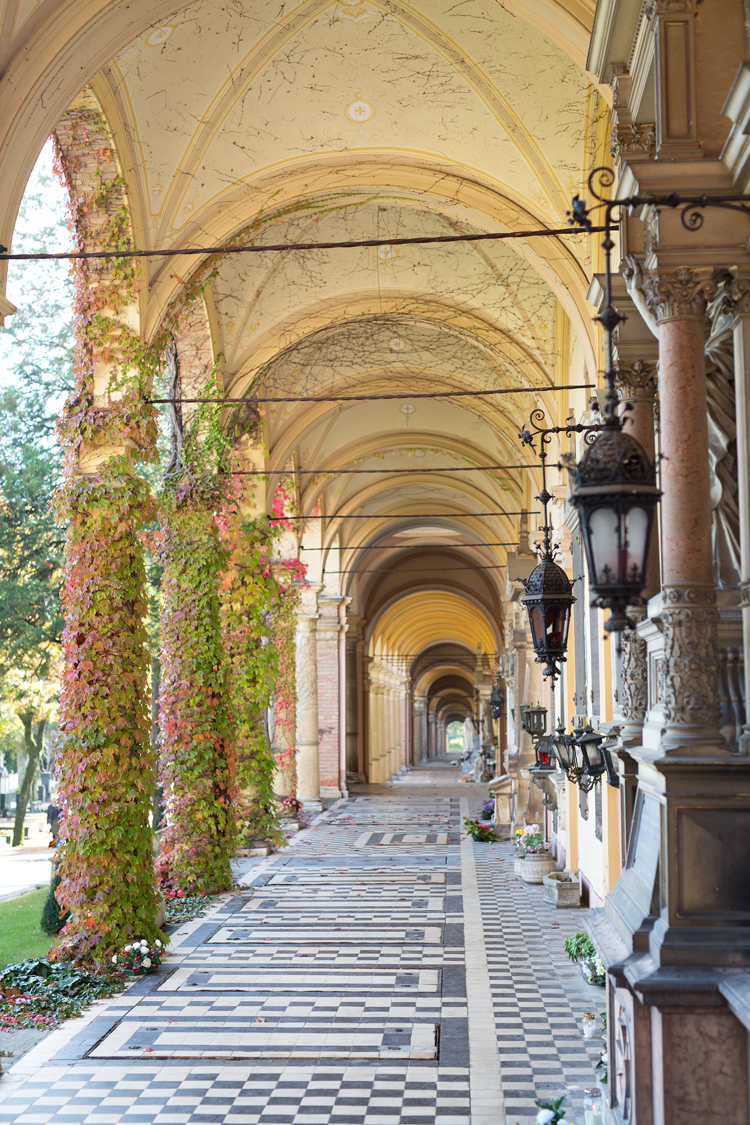 All Saints Day is celebrated today and it's had me thinking back to the sights and smells we experienced on this day with each Fall in Croatia. I can vividly picture our older neighbors walking up our steep street, carrying big white and red candles and bouquets of flowers, both fake and real, on their way to the Šestine Cemetery, the smell of incense and burning candles wafting all throughout Zagreb.
A close friend of mine encouraged me to go to Zagreb's Miragoj Cemetery (where I took the photo above) to experience how she grew up and most Croatian families spend All Saints Day. I went in the late afternoon… it's an enormous park but there were people literally everywhere visiting family graves. I had my camera with me but I only snapped this one photo to try to be respectful (hard for me to do – ha!). I'm still glad that I chose to stick my freezing hands in my jacket pockets and quietly walk around. I was able to really take it all in without trying to capture every detail in photos. Miragoj is hailed as one of the most beautiful cemeteries in all of Europe thanks to it's architecture– the archways and cupolas are covered in sprawling ivy that is especially stunning this time of year. Once the sun has set and it's dark, you'll see thousands of candles lit throughout the park and covering a long pathway in honor of family members who have died.
I like that families take this day to be together, eat a ton of food (the definition of every Croatian festival, observance or holiday!) and spend time remembering individual loved ones and history.