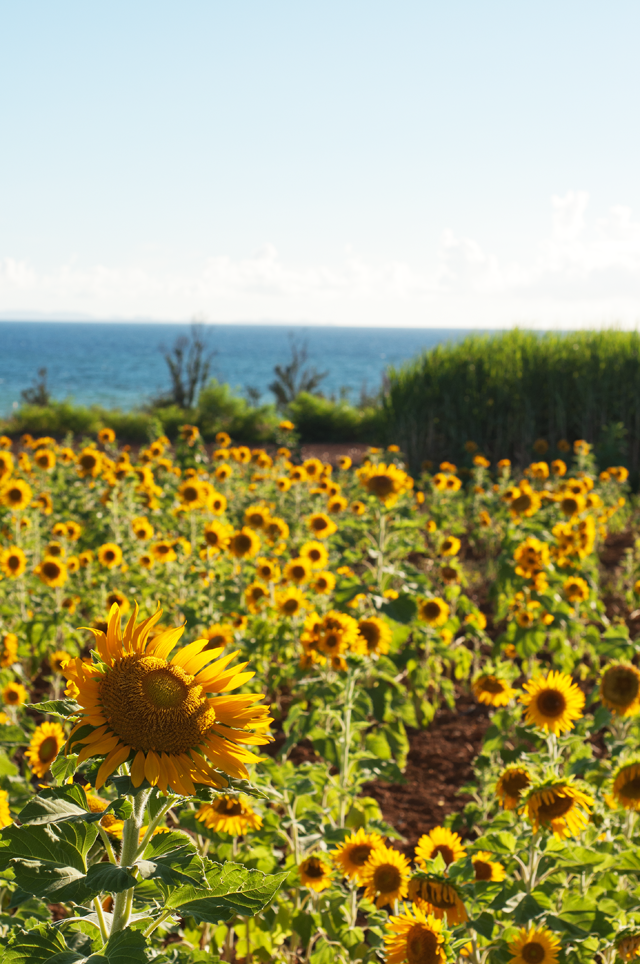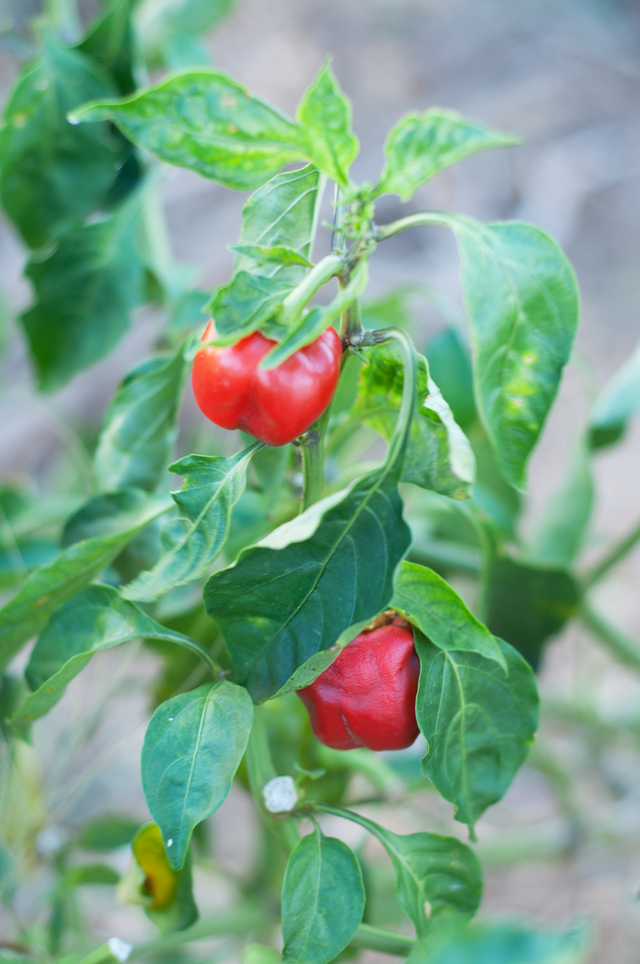 Our neighbor's beautiful peppers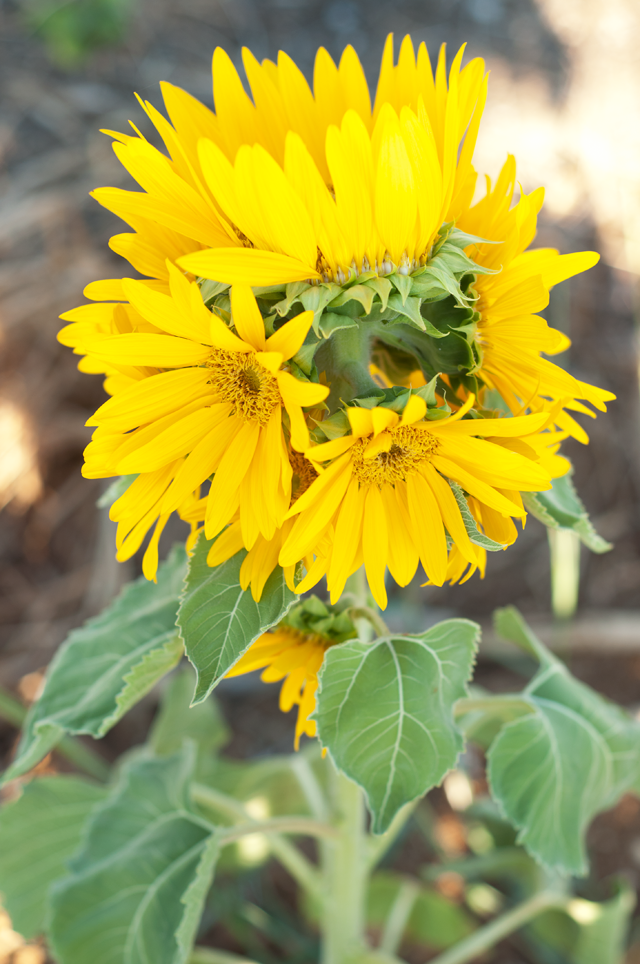 Like in Europe, sunflower fields pop up all over Yomitan where sugar cane and other crops once were, to replenish the soil. And incidentally brighten up our house because someone loves to go pick armfuls of them!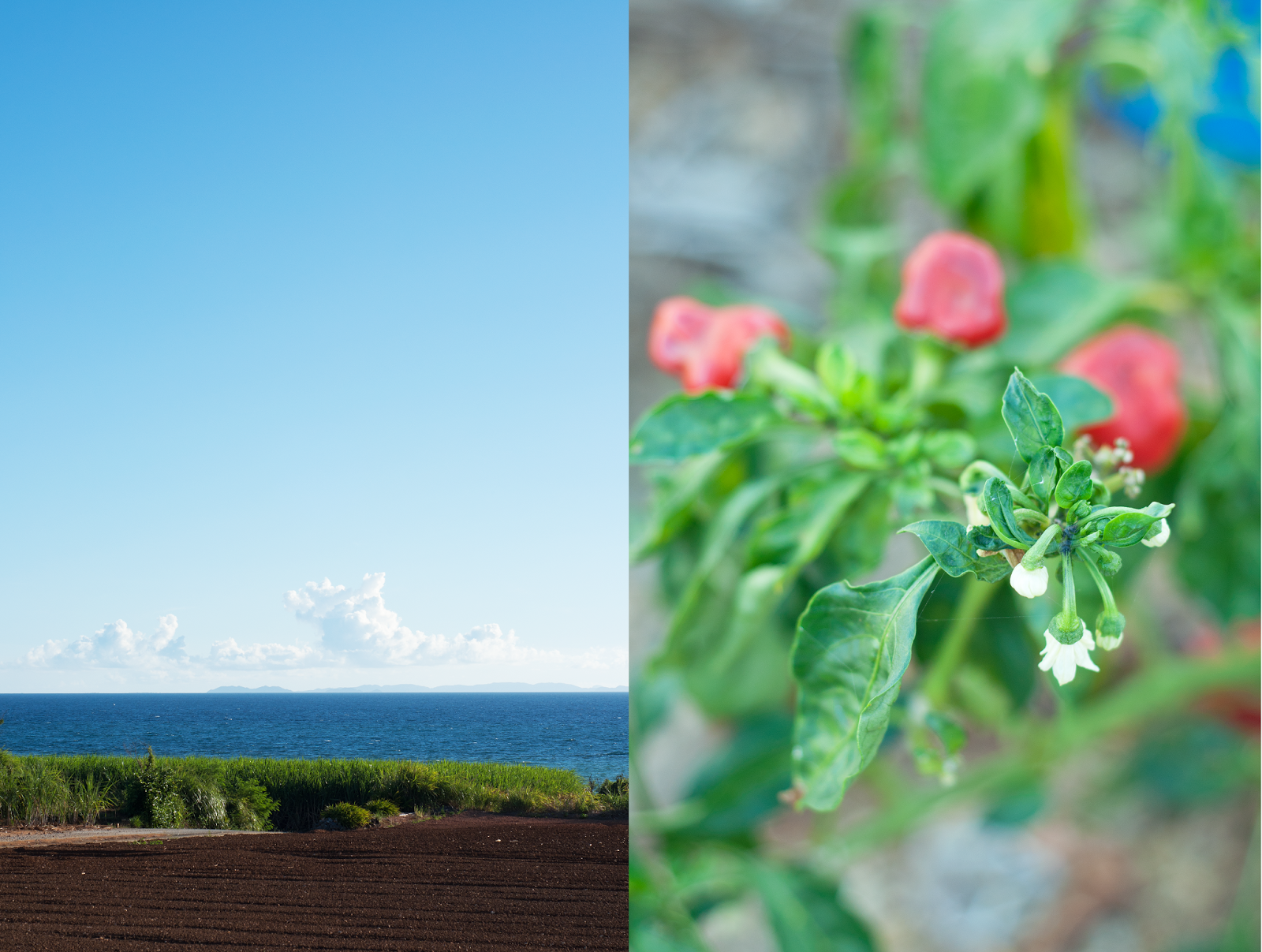 Sugarcane growing right up to the East China Sea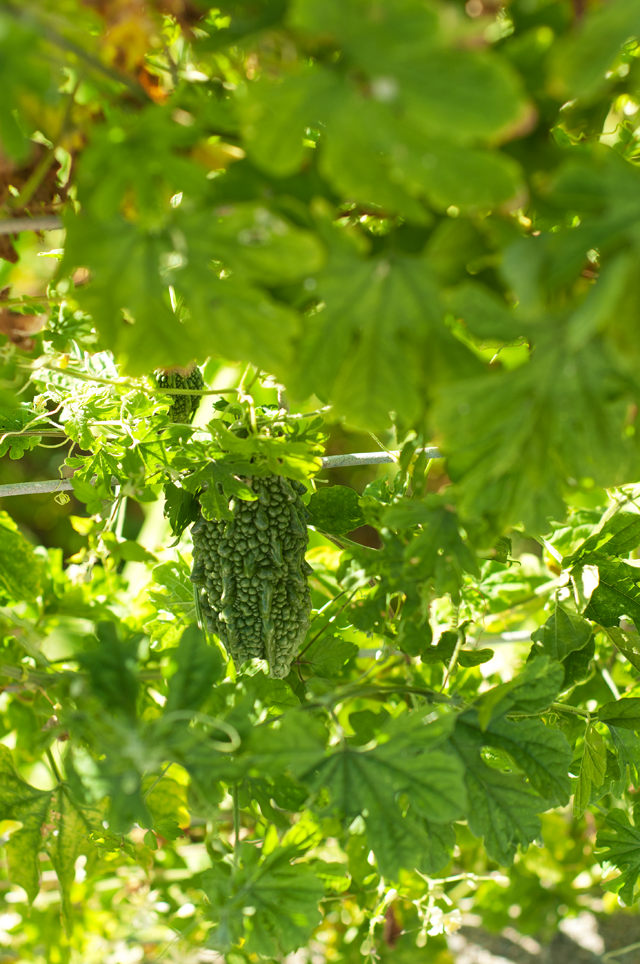 Goya, also known as bitter melon. It tastes awful, but is grown and eaten all over the island in the local cuisine during the summertime, and is full of amazing nutritional benefits. It's said to be a big reason why the Okinawan diet is one of the healthiest in the world.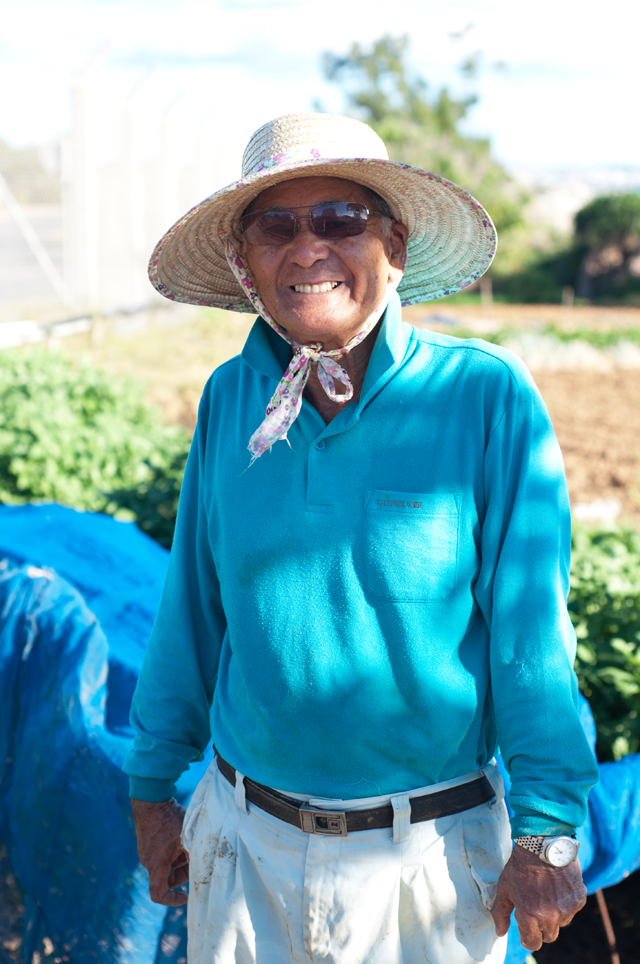 Our fave… of our Okinawan neighbors, we're the closest to him and his family.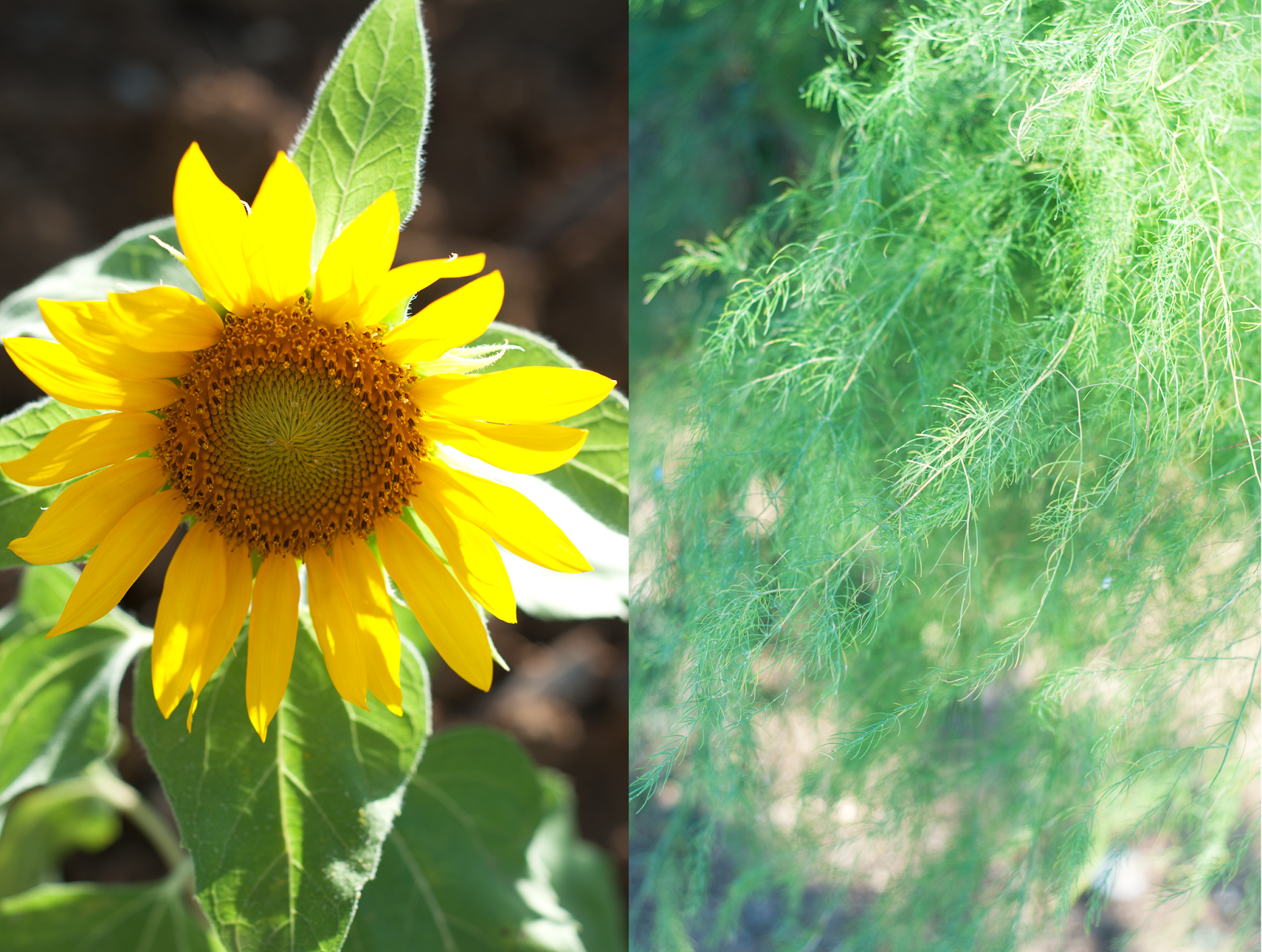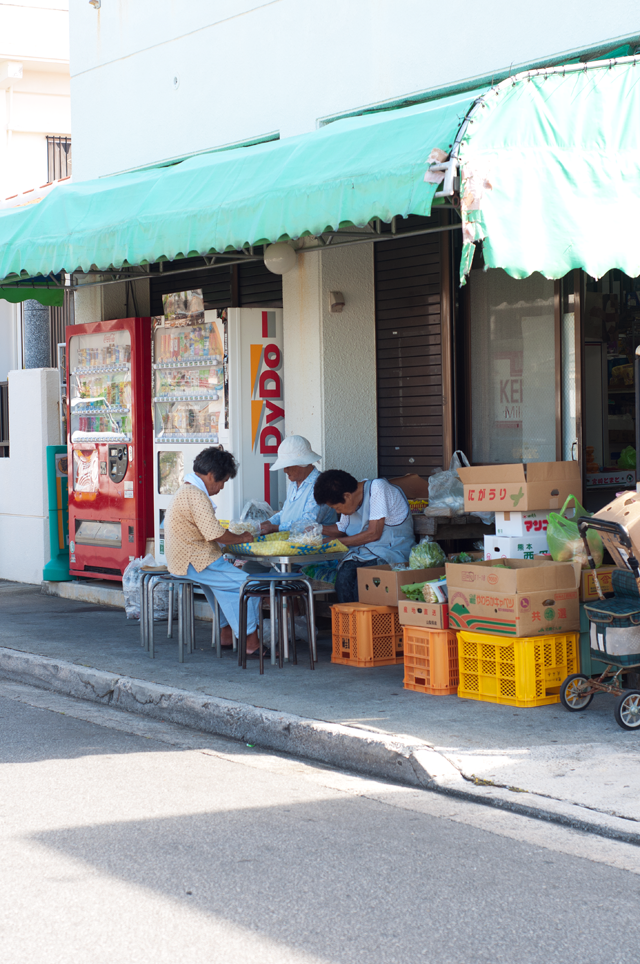 The cutest ladies get together early every morning to prepare root vegetables to be sold in this little market down the street from us.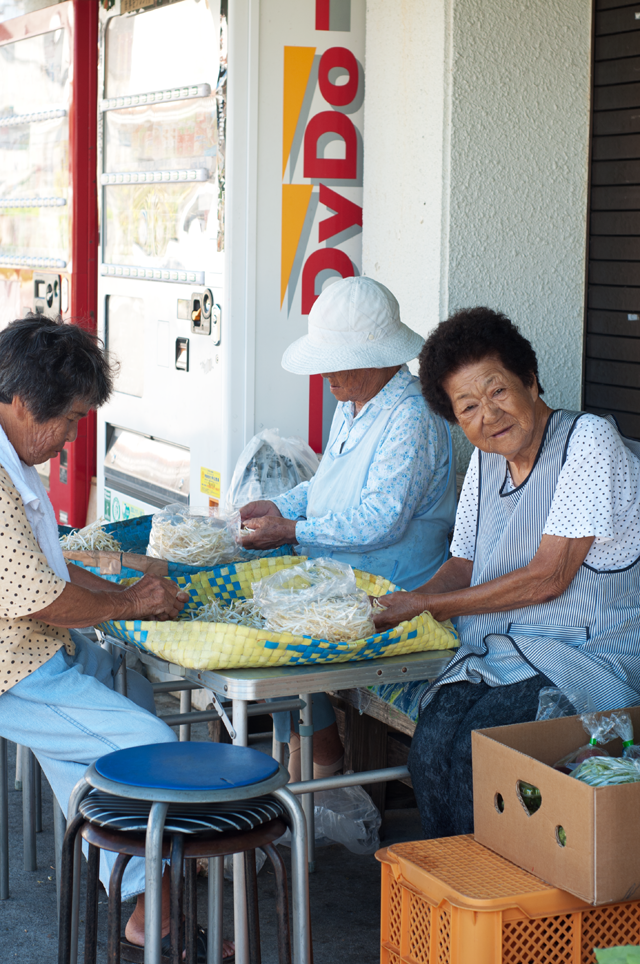 They had stopped for a few minutes to touch my belly!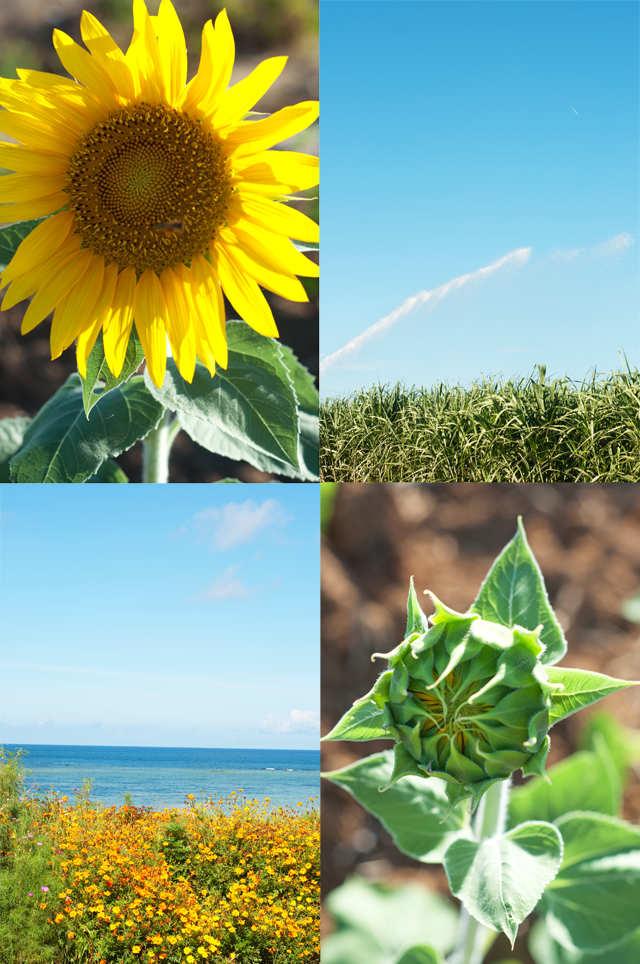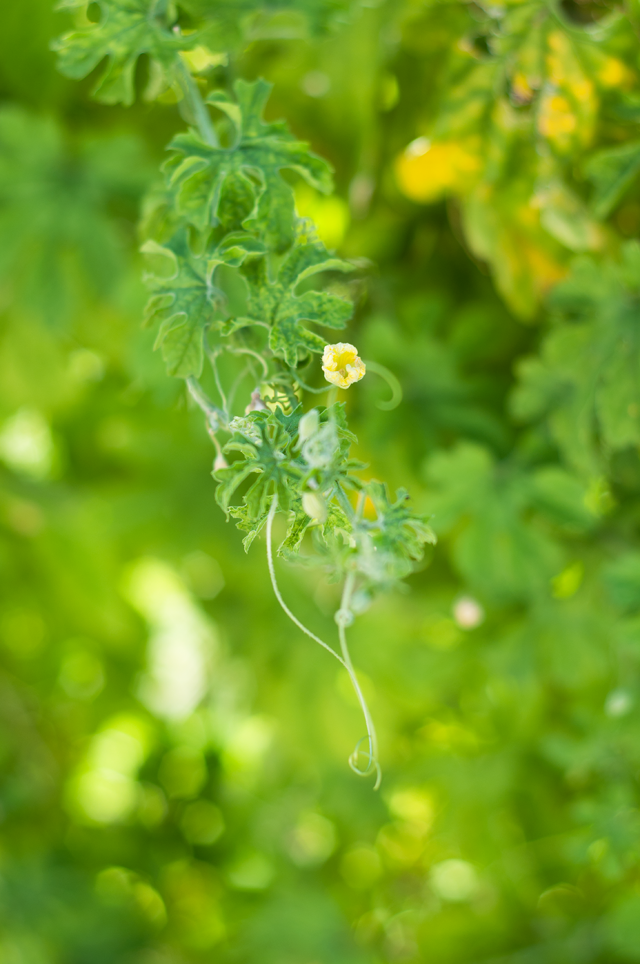 Yomitan, Okinawa. What a totally remarkable place we get to live in, and what an adventure and learning experience it's been these few years in this beautiful culture.
It's incredible to live in a part of the island amongst the oldest generations, that are still working, primarily with their hands… in farm fields or fishing in the East China Sea. Even as I write this, I'm watching one of our neighbors knee-deep in the turquoise water with a pointed straw hat on and tall sea foam green boots, throwing his large net out.
We also appreciate how warm and generous our neighbors are to us. Everything from giving us continual gifts from their gardens, to politely bowing each time we see each other, to being so excited about my pregnancy and our baby. They love children here. Men and women stop to touch my belly and ask how far along I am now, and coo over how excited they are to meet him. It's a wonderful place to live, and to be pregnant! We are just so thankful to have been given this time out here!