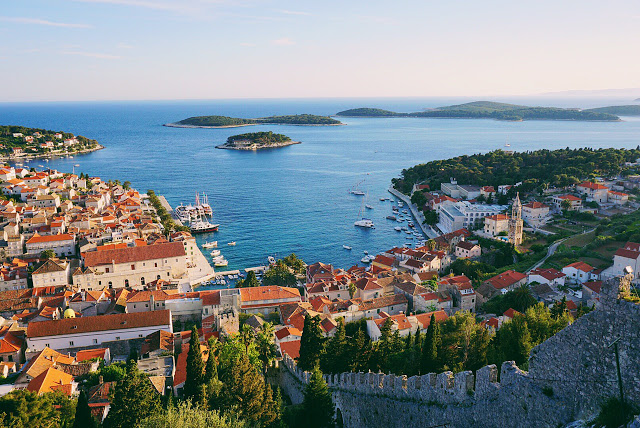 Do you have any favorite or "must-see" or "must-stay-at" spots in Europe?? I'm starting to plan out trips for after our move, and I know a lot of you must have some really good tips!! Where have you loved the most?
(A spot Cam and I still talk about years later was this amazing hotel in Venice. It had just opened so the prices were great (not sure what they are now?) and it was the prettiest room we stayed in (right on the Grande Canal) during our whole trip through Europe. Also, have you ever been to or heard of Matera, Italy? It's an ancient cave city in the southern region of Basilicata and one of the most surprising places I saw the year I lived in Italia.)
(Photo is of Hvar, Croatia and from Jordan's beautiful Instagram) Happy weekend!